Update your DIN
100% Online & Our Expert team will make it easy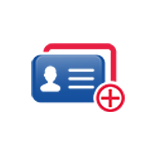 Provide your Name, Email & Mobile No. and click Get Start Now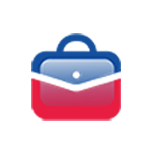 Our Expert will call you and send you an email with list of required details/documents.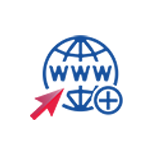 Kindly email the requested documents to us to start the update your DIN Process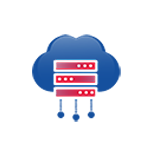 Our Expert Team will help you to complete all your compliances done.
Here's How it Works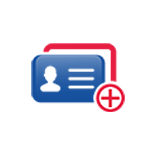 1.

Fill Form

Simply fill the form and click Get Start Now.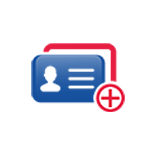 2.

Call to discuss

Our Experts will connect with you to proceed further.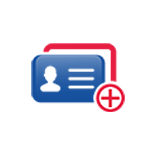 3.

Work done

We will help you to get the entire process done.
DIN Updation
Director Identification Number is a unique code possessed by directors of a company which is a regulatory requirement as per the Companies Act, 2013 and also a tool for identifying the details of every Director. E-form DIR 6 is generally filed for intimating the changes in the details of the director earlier filed.
If there is any change in the particulars submitted in form DIR-3/SPICe+ (application forms regarding DIN allotment), the concerning Director can intimate such change in e-form DIR-6. For instance, in the event of change of address of a director, he/she is required to intimate the change by submitting e-form DIR-6 along with required attested documents in the prescribed manner.
What is DIN?
In pursuance of sections 153 and 154 of the Companies Act, 2013, every individual intending to be appointed as a director of a company shall apply for allotment of Director Identification Number to the Central Government with prescribed fees. The Central Government within one month will allot DIN to the applicant in the manner prescribed in rules.
In respect of a new company, an application for allotment of DIN shall be made only through SPICe+ eform at the time of its incorporation.
A person who is appointed as a director upon filing form SPICe+ (INC-32) will be issued a DIN by the approving authority (Central Registration Centre).
In case of existing company, if a person wants to become a director, he has to file eform DIR-3.
How to Update DIN Details
The director who wants to intimate the changes in particulars of details given in DIR 3 or SPICe+ form needs to file those changes with the Central Government within 30 days in eform DIR 6. Filing of DIR 6 can be due to the following reason:
Change in personal details such as name, address, contact details, email, date of birth, father's name, etc.
Change in occupation
Change in nationality
Change in income tax PAN
Change in residential status, passport number, or driving license number
Change in Aadhar number
If there are changes in PAN, one should change the PAN details first before applying eform DIR-6 for DIN updation.
Filing Form DIR-6
The procedure for update your DIN is as follows:
Form DIR-6 should be downloaded from the MCA portal.
Then the user can enter his DIN/DPIN allotted to him and click on the pre-fill option to view and edit the details already been filed by him or her.
Now the user can provide additional details and change the existing one, after selecting the type of change from the given options.
Further the user will attach the supporting documents such as copy of PAN or others as per the changes he has made in the form. The supporting documents should be self-attested and also verified and attested by a Chartered Accountant/Company Secretary/Cost Accountant (all in whole-time practice).
Lastly the user needs to authorize the form via digitally signing it after checking and correcting all the errors if found.
Users can note the Service request number for future reference.
Approval of DIN Details
Professionals, companies, and LLPs are obliged to file certain forms with MCA. These forms are filed to intimate certain information and take the approval of the ministry and are processed online on MCA.
These forms such as DIR-6 are informative and already certified by professionals like CA and CS, then these forms are taken into record by the ROC after verification. Examples of such forms are PAS-3, DIR 6, MSC-1, CHG-1, etc. These e-forms are filed and processed under Straight Through Process (STP) by the Ministry of Corporate Affairs. Conclusively this means that DIR 6 is processed and approved immediately as they are not checked by officials.
This method for approval saves the processing time and users also stand by the rules and standards adopted by the Ministry.
FAQs about Bookkeeping & Accounting