startup india registration
Startup India Registration from eAuditor Office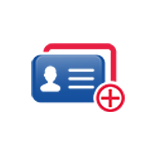 Provide your Name, Email & Mobile No. and click Get Start Now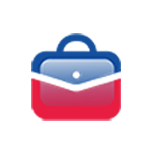 Our Expert will call you and send you an email with list of required details/documents.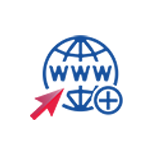 Kindly email the requested documents to us to start the Startup India Registration process.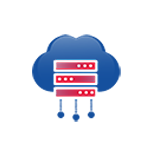 Our Expert Team will help you to complete all your compliances done.
Here's How it Works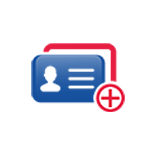 1.

Fill Form

Simply fill the form and click Get Start Now.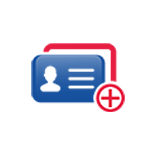 2.

Call to discuss

Our Experts will connect with you to proceed further.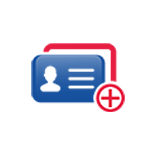 3.

Work done

We will help you to get the entire process done.
What is Startup India Registration?
The Startup India Registration is the process of registering a startup with the Government of India under the Startup India Scheme. The scheme was formulated by the Indian Government to promote and support the growth of startups in India. The scheme also aims at providing easier access to capital, incubation, mentoring as well as networks. If you are about to register your startup under this scheme, then this is for you!
Startup India Registration Benefits
There are several reasons why you should register your startup under Startup India Scheme. Some of them are:
• To avail the benefits and subsidies offered by the government to startups
• To get funds easily from banks and other financial institutions
• To get access to a wide network of mentors, incubators and accelerators
• To get assistance in marketing and branding of your startup
• To earn a separate identity and credibility among the investors in India
• To get intellectual property protection like trademark and patent protection on priority and lower costs
• To be able to bid on government tenders
• To get faster exit root

Eligibility for Startup India Registration
To be eligible for the Startup India registration, your startup must fulfil the following conditions:
Your startup should be registered as a private limited company, partnership firm, or limited liability partnership in India
Your startup should be less than ten years old from the date of incorporation/registration
Your startup should have a maximum annual turnover of not more than ?100 crores in any of the previous financial years
Innovation or improvement of existing product, service, and process should be the core working activity of the entity. And it should have the potential to generate employment/ create wealth.
Entities formed by reconstruction or splitting up of an existing business shall not be considered as a startup.
Documents Required for Startup Registration Online
The following documents are required for Startup India Registration:
Certificate of Incorporation or registration certificate of the entity
Proof of Address
PAN Card
Director's/Partners' ID Proof and the other details
Company's Bank Account Details and other details
Memorandum of Association (in case of company)
Resolution for startup company registration under Startup India Scheme (in the case of existing companies)
Information regarding the product and revenue model
Website or pitch deck
Process of Startup Registration in India
The startup registration process is straightforward and can be done online.
Step 1: Create a Profile on Startup Website
The first thing you need to do is to create a profile for your startup on the Startup India website. You can do so by opening the website and filling up the form with your business details. Make sure you choose the type of user as 'a startup'
Once your profile is created you will have access to multiple programs and benefits available under the scheme. There are many useful resources that become handy here.
Step 2: Apply for DPIIT Recognition
After creating a profile, you can apply for Department for Promotion of Industry and Internal Trade (DPIIT) recognition by clicking on "Get Recognised" button on the website and fill up the "Startup Recognition Form". On completion of DPIIT recognition, you get the following benefits:
Public procurement norm relaxation
Tax exemption for 3 consecutive years
Great resources and services on intellectual property
Certification under environment and labour laws
Access to Fund of funds
Tax exemption on investment above fair market value and more
Step 3: Submit the Required Documents
Along with the application, submit the required documents. Make sure that the documents are valid and are scanned clearly to avoid rejection of or delay in registration.
Step 4: Get Recognised
After submitting the form, you need to wait for approval. This usually happens within two days. Meanwhile, a recognition number will be received to check the status of application.
The last step in Startup India online registration is receipt of Certificate of Recognition. It can be downloaded from Startup India portal.
Penalty for Fraud
Penalty for uploading forged, manipulated or wrong documents or not uploading required documents is 50% of paid-up capital with a minimum limit of Rs. 25,000.
Choosing eAuditor Office for Startup India Registration:
eAuditor Office is the perfect choice for Startup India Registration. We are a leading company with years of experience in providing registration and compliance services to startups. We have a team of experts who can guide you through the entire process and help you get registered under the Startup India Scheme quickly and easily.
Some of the benefits of choosing eAuditor Office for your Startup India Registration are:
Quick and easy registration process
Expert guidance
Affordable rates
Wide range of services to choose from