Section 8 Company Registration in Bangalore| eAuditor Office
Required Details & Deliverables
Share holders/Directors Details
Pan card
Aadhar card
Passport or Voter ID or Valid Driving License
Recent Bank statements (not older than 1 month)
Mobile number & email id
passport size photo
Company Details
Electricity bill or Telephone bill or gas bill of your office address (not older than 1 month)
Property owner - Name & Address (to draft rental agreement)
Two Proposed company names (To apply for name reservation)
Deliverables
Digital signature for 2 directors
MoA & AoA preparation
PAN & TAN for the company
DIN for 2 directors
Incorporation certificate
Incorporation certificate
Name reservation fees
Current Account Opening Support
Here's How it Works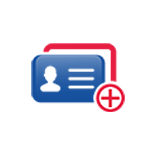 1.

Fill Form

Simply fill the form and click Get Start Now.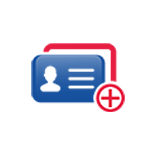 2.

Call to discuss

Our Experts will connect with you to proceed further.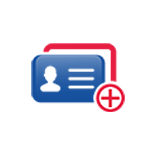 3.

Work done

We will help you to get the entire process done.
How to register section 8 Company in Bangalore
Starting a Section 8 Company in Bangalore? Opening an NGO as a Section 8 Company is a great choice as it is easy to administer and is considered more trustworthy. Which means it will be easier to get donations.

While it is a great initiative, setting it up can be a little daunting because the registration process is a bit complicated.

But not to worry, we are here to help you with Section 8 Company registration in Bengaluru through our blog as well as our professionals. They are highly experienced and can help you set up your NGO in Bangalore in no time.
Section 8 company is an approved company which is allowed to figure anywhere within the country.
How to register section 8 Company in Bangalore and Section 8 Company Registration Procedure?
Section 8 company registration in India is more superb and wonderful concept. it's a nonprofit entity engaged in social service for the good thing about the country. The registration may be divided into three parts:

# Prepare DSC and file Name Approval of Section 8 Company: the primary step is to arrange DSC and DIN. This takes sometime one to 2 days. Once done, you have to go for name approval with the help of best auditor office in Bangalore which is e Auditor Office team. The name should be unique and will end with words like foundation, etc.
# Section 8 Company Registration Process: After getting name approved, the subsequent step is to arrange all the documents so apply for license to the regional director via form INC 12. This approval takes most of the time.
# File for Incorporation: After getting the license, we'd like to file for incorporation and once company is incorporated, you'll start the social service under this company.
Advantages of Section 8 Company
A Registration of Section 8 Company provides a variety of advantages, unlike a Trust or Society. Following are the benefits of Section 8 companies:
Tax benefits of Section 8 Company: As Section 8 companies aren't for profit, so that they benefit the exemption from taxation under Sec. 80G of the tax Act yet as various other tax deductions and benefits.
Section 8 Company Registration Fees: Section 8 companies don't require to pay revenue enhancement on the MoA and AoA, unlike a private or public company.
Minimal share capital: in contrast to other limited companies like private, public, or one person, a bit section 8 company doesn't require greatly share capital to make the entity. The members can straight away employ the funds from their donations or subscriptions.
Separate legal entity: Section 8 company enjoys perpetual existence and distinct legal entity which means the Company's existence is become independent from its members.
Disadvantages of Section 8 Company Registration
No distribution of profits: The members of a bit section 8 company cannot distribute the profits between themselves. The earnings employed just for the progress of the Company's aspiration.
Amendment in MOA and AOA: a bit section 8 company cannot amend/alter the MoA or the AoA without obtaining the approval of the Central Government.
Zero benefits: The members of a section 8 company don't get any perks or profits from the corporate, they're only allowed to reimburse their pocket expenses.
Limited objective: the first aim of Section 8 companies is to utilize the profits and income of the corporate within the promotion of particular fields only and not for other purposes.
Documents required for Section 8 Company Registration
Directors' PAN, Aadhar, Passport size photo, DSC, bank statements which are not older than 1 month, EB bill of the registered office address and passport if available or else voter id or driving license.

Section 8 Company Registration Online
Get your company incorporated as a Section 8 Registration online in India through E-Auditor Office. Learn about the steps and documents required for Section 8 Registration. How to get Section 8.
Why Choosing eAuditor Office for Section 8 Company Registration