Pvt Ltd ROC Compliance in Tiruppur
100% Online & Our Expert team will make it easy
Provide your Name, Email & Mobile No. and click Get Start Now
Our Expert will call you and send you an email with list of required details/documents.
Kindly email the requested documents to us to start the ROC filing process.
Our Expert Team will help you to complete all your compliances done.
Here's How it Works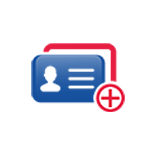 1.

Fill Form

Simply fill the form and click Get Start Now.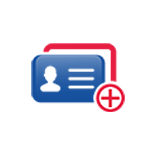 2.

Call to discuss

Our Experts will connect with you to proceed further.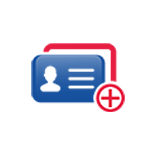 3.

Work done

We will help you to get the entire process done.
Pvt Ltd ROC Compliance in Tiruppur
One of the biggest challenges that a private limited company in Tiruppur can face is RoC (Registrar of Companies) compliance. You have to make sure that your company complies with all the rules and regulations under the Companies Act which includes RoC compliance.
Uploading the form, filing the documents and making the required payments are just the beginning of starting your private limited company in Tirupur. After that, you should also know the importance of keeping your RoC compliance up to date.
Compliance is something that a lot of businesses overlook or struggle with. However, it's important that you have a basic understanding of it. In this blog, we will explain how to keep your Tiruppur private limited company compliant.
Companies formed in India should exercise caution and make sure that all regulatory requirements are completed within the timeframe. If the companies do not follow the regulatory standards, they will be subjected to severe fines. To avoid this, companies should remember to follow the ROC compliances on a timely basis.
The ROC compliance for regular and annual filings during a year is mentioned below:

Note: The dates and deadlines are subject to amendments in the Companies Act 2013.

DIN Forms
DIR-3, KYC
Due Date: 30 September
Description: Every director, who has been allotted a DIN and whose DIN is in approved status by 31st March, is mandatorily required to file form DIR-3 KYC before the due date.
Compliance Related Filing
Form ADT-1
Due Date: Within 15 days from the appointment of Auditor.
Description: Every company is required to intimate the registrar of companies about the appointment of an auditor in Form ADT- 1 after the conclusion of its annual general meeting (AGM).
Form MSME
Due Date: 30 April and 31 October
Description: All MSMEs should file a half-yearly return with the ROC showing any payment outstanding to Micro or Small Enterprises.
Form DPT-3 Return of Deposits
Due Date: 30 June
Description: Every company must submit Form DPT-3, which contains information on deposits, outstanding receipts of loans, and money other than deposits. Form DPT-3 was introduced to safeguard the interest of creditors or depositors. It has been included under the Companies Fresh Start Scheme (CFSS), 2020.
Form MGT-14
Due Date: 30 days of passing the Board Resolution
Description: Every company shall file details of the Board Resolutions with the ROC with reference to the Board Report and Annual Accounts.

Annual Filing eForms
Form AOC-4
Due Date: 30 days of the conclusion of AGM/ 180 days of the close of financial year
Description: Specified companies are required to file the financial statements with the ROC in Form AOC-4.
Form MGT-7
Due Date: 60 days of the conclusion of AGM.
Description: Every company should file the annual return furnishing details about the company in Form MGT-7.
Form MGT-7A
Due Date: 60 days of the conclusion of AGM/60 days after completion of 6 month from the end of the financial year
Description: Every small company and OPC should file the annual return furnishing details about the company in Form MGT-7A.

Services from eAuditor:
Assisting in all kinds of ROC Compliance
Ensuring timely and error-free filing of the returns and statements
End to end support needed to incorporate and run a private limited company will be provided.