Private Limited Company(Pvt Ltd) Registration in Chennai
Here's How it Works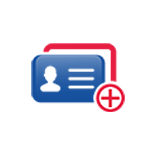 1.

Fill Form

Simply fill the form and click Get Start Now.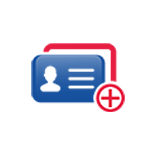 2.

Call to discuss

Our Experts will connect with you to proceed further.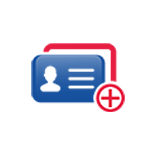 3.

Work done

We will help you to get the entire process done.
How to Register for Private Limited Company in Chennai
Do you have a disruptive business idea and are excited to launch your startup in Chennai? Then, getting a Private Limited Company Registration in Chennai is one of the first few things to do.

From January 2015 to June 2021, Chennai startups have raised a total of $1.6 billion across 199 deals. This makes the city one of the most attractive startup destinations across the country in terms of affordability, availability of skilled human resources, and high market potential to scale up exponentially.
This makes Chennai city claim the 6th spot among the Tier-I cities in starting a venture and attracting funding from investors.
For startups, Pvt Ltd company registration is one of the highly recommended ways to launch your venture. In comparison to other types of company formation, the Private limited company registration process is easy. It offers limited liability for its shareholders and most importantly, venture capitalists and investors prefer private limited companies to invest in.
So, are you planning to start and register your Pvt ltd company in Chennai? Look no further, at the eAuditor Office, we provide a cost-effective company registration service in Chennai.
Looking for more information about Private Ltd company registration, keep reading further to learn the process, benefits, and documents required to get started.

What is a Private limited company?

The most better business entity registration in Chennai is Private Limited Company registration. A Private Limited Company Registration in India must have a minimum of two shareholders and to a maximum of fifty shareholders. The shareholders of the private limited company are called its members. They are the owners of the company. A Private Limited Company is managed and progressed by a team who are called the Directors. The directors and the shareholders of a company need not be different person. An individual can be the director and can also be the shareholder of the private limited company. Documents required for PVT LTD Company registration are PAN, Aadhar, Bank statements of Directors/Shareholders, Passport/Driving License, Rental agreement and NOC. Private Limited Company Registration Fees defers on case to case based on the state and authorized capital.
If you are interested in Registering Private Limited Company in Chennai, then now is the best time, as the Ministry of Corporate Affairs has simplified Procedure for private limited company registration in India to a great extent and do Online Pvt Ltd Company registration in Chennai. It is most important to register your business and a private limited company form of business is very beneficial model for any entrepreneur. How to form a private limited company in India will be a big question and the answer is you can do Online Pvt Ltd Company registration in India with the help of best auditor office in Chennai which is e Auditor Office. Moreover the Private Limited Company Registration cost in Chennai is very minimal and Online Company Registration in Chennai is one of the important benefits.

Advantages of Private Limited Company Registration in Chennai

Easy Fund Raising:
Private Limited Company Registration Process India is good enough to make this structure more credible among others which makes borrowing or fundraising from external sources easier is one of the important advantages of pvt ltd company. Several funding sources will be available for a private limited company like Angel Investors, ESOPS for instance, Venture Capital, Public Offer and extra.
Separate Legal Existence:
Once the Company Incorporation in Chennai is done by us, the business will get a legal structure and credible name. This will separates by itself from its managers and owners. The company can operate on its own name, which means, a company can do transactions, buy assets in its name, enter into contracts with parties, open a bank account, etc. It can also use third parties in case of any defaults.
Owners Limited Liability:
The private limited company's obligation or debt do not create a charge over the owner's assets. Shareholder's liability will stay limited to the value of unpaid amount by them, on their subscribed number of shares.
Management and Ownership Separation:
The management and ownership will be in the separate arms, the company and the management focus on their respective works. The members assign the responsibility to the directors to operate and manage the private limited company. The ownership is retained by the shareholders only.

BUSINESS CREDIBILITY:
Unlike normal Partnership firms, LLP firms, company registration more recognition as they are regulated from a company point of view by law.

MIDDLE GROUND:
Private Limited companies provide the best form of business registration as it has legal protection as well as easy to manage. Register PVT LTD Company online Chennai with the help of best auditor office in Chennai which is e Auditor Office.