Post Incorporation Compliance for your Company
100% Online & Our Expert team will make it easy
Provide your Name, Email & Mobile No. and click Get Start Now
Our Expert will call you and send you an email with list of required details/documents.
Kindly email the requested documents to us to start the ROC filing process.
Our Expert Team will help you to complete all your compliances done.
Here's How it Works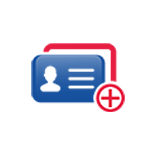 1.

Fill Form

Simply fill the form and click Get Start Now.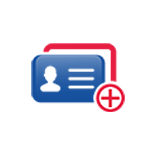 2.

Call to discuss

Our Experts will connect with you to proceed further.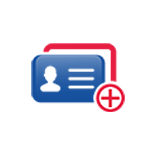 3.

Work done

We will help you to get the entire process done.
_
Post Incorporation Compliance for your Company
Avail Full Package - 100% Online Process & Expert Support


eAuditor Office is India's one-stop for all best legal services provider company. Complete your Company registration, Income tax filing, GST registration & filings, RoC filings, Bank loan projections, Digital signature (DSC), DGFT (MEIS/SEIS), Accounting/Bookkeeping and all other auditor related services.

Now we are providing Post In-corporation Compliance Full Package in 100% Online Process…

1. Annual ROC Compliance for your company package
a). Preparation & Filing of Form ADT-01 (Auditor Appointment).
b). Preparation & Filing of Form INC - 20A (Commencement of Business & Proof of Deposit of Paid Up Capital).
c). Issue of Share Certificates (for all Shareholders)
d). Preparation of Notice and Minutes of Board Meetings, Annual General Meeting & Extra-Ordinary General Meeting.
e). Preparation & Filing of Form AOC 04 (Financials Related Annual Return).
f). Preparation & Filing of Form MGT 07 (Management Related Annual Return).
g). Preparation of DIR - 03 KYC for the directors.
2. GST Monthly filings
3. Monthly Accounting
4. TDS Computation & Filings
5. Income Tax Filing for your company
All other Auditor Services

Note: Any government fees, DSC renewal, or any other expenses should be reimbursed by you.

*Do you Know?* 🤔

1. ROC Filings have 7 types of forms to be filed in a year
2. Income tax has 1 filing in a year
3. GST has 24 filings in a year (GSTR 1 and GSTR 3B)
4. TDS has 4 filings in a year
Even if your Business setup is done or not - When your company is registered + took GST then you have to do 36 compulsory filings in a year based on transactions. 😨