Here's How it Works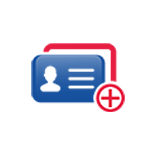 1.

Fill Form

Simply fill the form and click Get Start Now.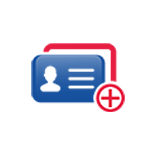 2.

Call to discuss

Our Experts will connect with you to proceed further.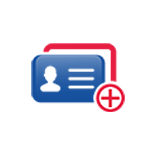 3.

Work done

We will help you to get the entire process done.
Payroll
Payroll is one of the important facets when it comes to the payment of salary/wages to the employees of any organisation/business or company. There are various steps and processes to be followed while calculating the payroll which requires the utmost attention to the minutest details which if not been considered can lead to serious consequences.
Fortunately, all the chaotic processes for the payroll in the past have an easy substitute during this digitalised world which can be easily adapted by selecting a good, affordable and supportive payroll processing system.

What Is Payroll?
Payroll is the process of paying compensation to the employees of a company or business. It is the amount which is paid to the employees for their respective pay period which can be weekly, monthly or on a given date. In other words, it can be said that the payroll system is the distribution of wages to the employees.
Why Use Payroll Services? 
There are a great number of reasons to start using a payroll service instead of trying to take care of it yourself.
It can help produce various reports that simplify accounting procedures
Ensures compliance with legal requirements including taxation laws.
Ensures the documentation of the leaves/vacations taken by the employees.
They can be economical considering the time and effort it takes without payroll services
Ensures error-free calculations
They come with a customer support system
Timely reminders so that you don't miss a crucial deadline
Compliance with the updated tax regulations

Payroll services are provided by payroll companies/service providers that help businesses to manage their payroll management system. To select the right one for yours, ensure they provide all the features you are looking for like:
Automatic payslip generation and distribution
Calculating salaries
Online salary payments
Payroll reports
Creating payslips as per the requirements
Submit tax returns
Managing employee benefits
Complying with tax and insurance laws
Once you determine the core features you want your payroll service provider to satisfy, then you need to ensure that they also tick all the points below:
User friendly
Cost-effective
Good customer support
Reputed and trusted
Ensure data privacy
Easily accessible
Provides statutory compliance
Requires minimum administration
Nowadays, growing businesses and companies need to have a proper payroll service initiated for the smooth running of the business. A tailor-made payroll solution (like the one provided by the eAuditor Office) that satisfies all the conditions mentioned above can make a huge difference in your business.

End-to-End Payroll Processing Services
End-to-end payroll processing means merging payroll with other facets of HR management like measuring performance, training sessions, benefits, compensation. Having all this data in one platform can result in better communication, improved recordkeeping, and in general improvised efficiency in managing human resources.
So, an end-to-end payroll processing service can make the work of HR easier and more effective. Which in turn improves the overall performance of the company. You will be able to generate numerous reports that will help you understand the different aspects of performance to evaluate and improve whenever necessary.

Why Choose eAuditor Office as Your Payroll Outsourcing Partner
As payroll is the process that ensures timely paychecks to the employees (which keeps them motivated) and helps comply with all the legal compliances, it is a vital part of any business or company. It is intricate and needs all the attention so that there is no room for errors.
And here's why the eAuditor Office can be your best partner/service provider for your epayroll system:
We use the best software in the industry
There are a great number of options available in the market in terms of payroll management software. We use the best and most effective one among them for your needs.
Statutory compliances will be taken care of
We have an experienced team of individuals who are thorough with the required statutory compliances to be done from time to time. So, you will never miss compliance.
Tailored payroll solutions for your needs
Every company is unique and so is their need for payroll management. That is why we provide custom service for every company that opts for our service.
We ensure security
Data security is one of the prime concerns for everyone today. We assure the safety of every detail being provided to us as any small leak of the details might lead to a difficult situation. We have better firewall protection which makes us the best payroll outsourcing services partners.
We value your time and money and hence, save a ton of it
At eAuditor Office, we deliver our work on time without any hassle once all the details are provided. And we understand that the cost of a service is equally important, so our packages are cost-effective.
FAQs about Bookkeeping & Accounting