OPC ROC Compliance in Chennai
Here's How it Works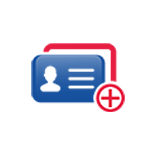 1.

Fill Form

Simply fill the form and click Get Start Now.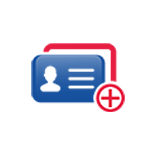 2.

Call to discuss

Our Experts will connect with you to proceed further.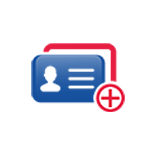 3.

Work done

We will help you to get the entire process done.
OPC ROC Compliance in Chennai
As a solopreneur, if you plan to incorporate as a One Person Company (OPC) in Chennai, you need to learn about all the OPC ROC compliance requirements before registering your business.

The OPC structure was introduced to allow a sole entrepreneur to start and manage a legal entity with limited liability. It was brought into existence mainly to help all those sole member enterprises.

Compared with other business structures, an OPC has a very moderate post-incorporation compliance requirement than different types of business structures like Private limited Public lmited company.

It is also one of the key reasons it is a preferred corporate entity for several businesses in Chennai.

The Companies of Act, 2013 made sure that the entity management by sole entrepreneurs will have a very less compliance requirement to be met in a year.

As a single business owner, running a successful business and keeping a tab on compliance is a burden. To ease your responsibility, you can contact eAuditor Office compliance experts.

We will ensure all your business compliance requirements are met while you focus on scaling your business.

One Person Company is defined under Section 2(62) of the Companies Act as a company that has only one person as to its member i.e. effectively has only one shareholder as its member. Like any other company a One Person Company after its registration becomes liable to comply all the mandatory compliances stated by the ROC.

Note: Due dates are subject to changes as per the amendments in the Companies Act,2013.

Following are the mandatory compliance calendar for OPC:
Form MGT-7A
Due Date: 60 days of the conclusion of AGM/60 days after completion of 6 months from the end of the financial year
Description: Every small company and OPC are required to file the annual return furnishing details about the company within 60 days of the conclusion of AGM.
Form AOC-4
Due Date: Within 180 days from 31st march of the financial year
Description: The Audited Financial Statements are to be filed electronically in Form AOC 4 which must be signed by the Director of the OPC.
Form ADT-1
Due Date: within 15 days from the date of Appointment of Auditor
Description: One Person Company needs to file Form ADT-1 on the appointment of Auditor other than 1st Auditor.
Form DIR-3 KYC
Due Date: 30th September
Description: Every director having DIN/(DPIN) and the directors allotted with a DIN/DPIN by 31st March, need to file the eForm DIR-3 KYC.
Services by eAuditor:
Timely filing of MGT-7A, AOC-4, ADT-1, and all other requisite forms.
All the compliance related work will be taken care of by our team.
We will assist in Activating your disqualified DIN / DIR 3 KYC form Filing / New DIN application.