One Person Company Registration in Bangalore| eAuditor Office
Share holders/Directors Details
Pan card
Aadhar card
Passport or Voter ID or Valid Driving License
Recent Bank statements (not older than 1 month)
Mobile number & email id
passport size photo
Company Details
Electricity bill or Telephone bill or gas bill of your office address (not older than 1 month)
Property owner - Name & Address (to draft rental agreement)
Two Proposed company names (To apply for name reservation)
Deliverables
Digital signature for director
MoA & AoA preparation
PAN & TAN for the company
DIN for director
Incorporation certificate
Name reservation fees
Current Account Opening Support
Here's How it Works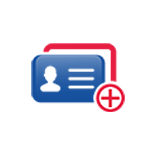 1.

Fill Form

Simply fill the form and click Get Start Now.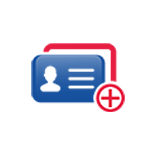 2.

Call to discuss

Our Experts will connect with you to proceed further.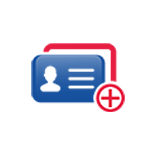 3.

Work done

We will help you to get the entire process done.
How to register a one person company in India online in Bangalore?
Ready to set up a One Person Company in Bangalore? Read this article to know the basics of what goes behind registering a One Person Company (OPC) in Bengaluru.

OPC registration in Bangalore is a great option for entrepreneurs who want to be the leader of their business and have a good amount of control over how it grows. The good news is recently the government has even done away with the mandatory requirement to convert OPC to a private limited company after it grows to a particular threshold.

So, there is no better time to start an OPC than right now when the government is showing a lot of support for this structure.
One Person Company (OPC) registration in Bangalore
It is wonderful thinking idea where it promotes the registration of small/micro -businesses and person with entrepreneurial dreams but has no time, resources or means to get more members to execute his business idea. It can be considered as the hybrid of Sole proprietorship business model and the normal company legal entity business model, where the One Person Company would enjoy the best of two business models. The one person company under the provisions of the companies Act 2013 and the rules thereto, with help of e Auditor Office you can get registered. Where it was made possible for a one person company to act as a company without the complexity of having several members. It's an encouraging model for more people to come forward to start their business.
One person company incorporation procedure
The important reason for choosing One person Company (OPC) incorporation is that the given person has a business idea that needs to be represented in a company model and the idea solely can carried out by the same person with available limited resources he have. OPC in India can have more than one directors, but the shareholder cannot be more than one, and also no person shall be allowed to register more than 1 one person company.
By incorporation of Opc private limited company, the company can enjoy the benefits in banking point of via just alike Private limited companies, One person company registration cost will also differs. These are eligible for Banking loans, credits and enjoy the benefits of Limited liability company.
OPC registration process in Bangalore
We provide you a hassle free one person company registration online process in Bangalore which would be dealt by our professionals within a time frame of 8 Working days and is subjective to governmental processing time. Our team takes care of the documents required for OPC registration online and aids in provide you the realistic estimation of one person company registration cost in Bangalore.
Documents required for OPC Registration
You have to provide your and nominee KYC like Aadhar, Pan, Passport, Bank statements, Passport size photo, mobile number, email id, voter id and registration office address proof like eb bill or telephone bill are the Procedure for registration of one Person Company in India from Bangalore.
One person company (OPC) Registration fees
The Incorporation of one Person Company fees vary on state to state basis. For example it is based on stamp duty for OPC Registration India. But we provide at very best cost for the startups registration in Bangalore. Our goal is to create more start-ups.
Online one person company registration
One of the best auditors in Bangalore which is eAuditor Office is a lead by an amazing expert team of Professionals. E-Auditor Office is India's best solution provider for all Auditor services provider company in India. The best Auditor office in Bangalore. Complete your One person company registration online with us.
FAQs about One Person Company Registration Online