One Person Company Registration
Required Details & Deliverables
Share holders/Directors Details
Pan card
Aadhar card
Passport or Voter ID or Valid Driving License
Recent Bank statements (not older than 1 month)
Mobile number & email id
passport size photo
Company Details
Electricity bill or Telephone bill or gas bill of your office address (not older than 1 month)
Property owner - Name & Address (to draft rental agreement)
Two Proposed company names (To apply for name reservation)
Deliverables
Digital signature for director
MoA & AoA preparation
PAN & TAN for the company
DIN for director
Incorporation certificate
Name reservation fees
Current Account Opening Support
Here's How it Works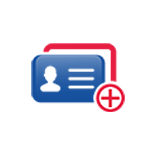 1.

Fill Form

Simply fill the form and click Get Start Now.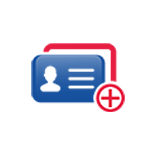 2.

Call to discuss

Our Experts will connect with you to proceed further.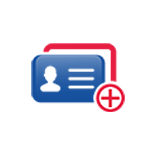 3.

Work done

We will help you to get the entire process done.
What is an OPC Registration? 
One Person Company (OPC) is a type of private limited company with a single director and a single shareholder (who can be called as promoter). This type of company is best suited for entrepreneurs who want to start a business without losing their power of decision-making and leading the business.
Features of OPC
A One Person Company in India has the following features:
It can be registered with a single person as the director and shareholder
Apart from that one person, a nominee is required
No minimum paid-up share capital stipulated
It is a separate legal entity just like a private limited company
The shareholder enjoys limited liability
Perpetual succession isn't guaranteed as the nominee can reject to run the business after the death of the shareholder
Benefits of OPC Registration
Registering as an OPC has a lot of benefits:
It is a separate legal entity, thus protecting the individual from bearing the losses of the company.
Many provisions relating to quorum and meetings don't apply to OPC like holding annual general meetings.
You don't have to include cash flow statements in your financial statement.
Higher remuneration can be provided to directors.
No need for a company secretary to sign annual returns.
You can raise funds through angel investors, venture capitalists, incubators, etc just like a private company.
It is easier to incorporate and manage.
Disadvantages of OPC
While OPC has some amazing benefits, it also has some shortcomings.
The difficulty in raising capital by way of adding members and shareholders makes it difficult to expand and grow.
There is no clear distinction between ownership and management which can result in some bad decisions.
OPCs cannot do certain activities like a non-banking financial investment.
One Person Company Registration Documents Required 
The following are the eligibility criteria to register an OPC in India:
It can be registered only by a citizen of India. Earlier, non-resident Indians were not allowed to register an OPC, but now they can.
There must be a nominee selected by the promoter.
The minimum authorised capital needed is ₹1 lakh.
It must have one shareholder and one Director. Both can be the same person.
For the OPC registration, documents required are:
Memorandum of Association (MoA)
Articles of Association (AoA)
Consent in Form INC-3 from the nominee
Consent in Form DIR-2 from the proposed Director
Declaration in Form INC-3 from the proposed Director
Proof of registered office - Utility bills
Rental agreement and NOC from the owner in case of rented property
PAN card and Aadhar Card of the Director and nominee
One Person Company Registration Process
Step 1: Get DSC
The proposed Director should apply for a Digital Signature Certificate (DSC). This is essential to sign any digital documents starting from the OPC application forms. It also protects your data online and will be needed for submitting various government documents.
DSC is issued by certain agencies called "Certifying Authorities" (who are approved by the government). You can visit the website of any of these authorities and apply for the DSC. Or you can get it done along with the entire OPC registration procedure with eAuditor office
You will need the proposed Director's PAN card, Aadhaar card, photo, phone number, and email ID to apply for the DSC.
Step 2: Get DIN
You have to register as a new user in the MCA portal to apply for OPC registration online through a form called SPICe+. It is an integrated web form that allows you to finish the entire process in one place.
Every Director of the company must have a DIN. Director Identification Number (DIN) can be applied through the SPICe+ Form. This will be available to you once you have logged in to the MCA portal.
Step 3: Apply for name reservation
Before applying for incorporation, the proposed name of the company must be reserved. It can be done through Part A of SPICe+ form and it allows one preferred name along with its significance for you/your business.
Remember the following while choosing the name of the company:
The name of the OPC will be suffixed with "(OPC) Private Limited".
It shouldn't contain words/phrases that are prohibited under the Emblems and Names Act of 1950.
It shouldn't be identical or confusingly similar to the existing trademarks.
It shouldn't be the same as any other registered companies name. Check for availability of the name through the MCA portal to see if the proposed name or something similar has already been taken.
If the name isn't approved you have to apply with another proposed name. Once approved you can move to the next step.
Step 4: Document preparation
Documents like MoA, AoA, nominee & Director consent form, etc needs to be prepared. eAuditor Office will take care of all these for you and guide you through the process.
Step 5: Submitting the application for incorporation
Once the name is approved and the documents are ready, you need to complete the rest of the application (Part B of the SPICe+ form) for incorporation. Part B is where you need to provide all the details related to the company and attach documents like the MoA and AoA.
You also need to submit the AGILE form (which is linked to the SPICe+ form) to register under GST,ESI,PF and opening bank account.
Step 6: Incorporation
Once all the documents are in place, they can be attached to the SPICe+ Form along with the DSC of the Director and submitted. Once approved by the RoC you will receive the Incorporation Certificate along with PAN and TAN.
Timeline for OPC Registration Process
DSC and DIN: 1 day (provided all the documents are in place and the person is available for video verification)
Issuance of Certificate of Incorporation: 3-5 days after submitting the application The whole process can be completed in approximately 10 days subject to departmental approval and your prompt response when necessary.
One Person Company Registration Fees in India:
The OPC registration fees to be paid to the RoC where the share capital doesn't exceed ₹10,00,000 is ₹2000. For every ₹10,000 above the ₹10,00,000 mark, an additional fee of ₹200 must be paid.
Mandatory Compliance for OPCs
The following compliances must be carried out by OPC:
Books of accounts should be maintained properly
Statutory audit of Financial Statements should be carried out
One Board Meeting should be conducted in each half of the calendar year and the gap between two meetings should be a minimum of 90 days
Income tax returns to be filed every year
Annual returns and financial returns need to be filed
Checklist for Registering OPC
One member
One nominee
Name of the OPC
Minimum authorised capital of ₹1 lakh
Registered office and its proof
Taxation Rules & Exemption for OPC
There are no different tax rules or special exemptions provided for an OPC company. They have to pay a flat 25% tax rate just like any other private limited company.
However, OPC is exempted from carrying out compliance activities that involve multiple shareholders like Annual General Meetings, the quorum of meetings, voting, Board meetings, etc.