LLP ROC Compliance in Chennai
Here's How it Works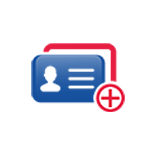 1.

Fill Form

Simply fill the form and click Get Start Now.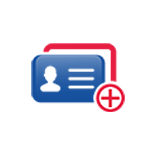 2.

Call to discuss

Our Experts will connect with you to proceed further.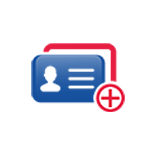 3.

Work done

We will help you to get the entire process done.
LLP ROC Compliance in Chennai
Running a business in Chennai is not a simple task, but that shouldn't stop you from making your Limited Liability Partnership company by adhering to LLP ROC compliance.
As an LLP, you need to file all your returns periodically to maintain ROC compliance and escape heavy penalties due to non-compliance.
Compared to private limited company compliance requirements, LLP has a fewer ROC compliance that needs to follow annually. Even though it is good to hear, being a non-compliant as an LLP will attract charges up to Rs.5 lakh, which is far higher than penalties imposed on other business structures.
There are a lot of benefits in filing annual compliances for LLP. Being compliant, the company gains high credibility for getting loan approvals or similar requirements. Record of annual financial statements will attract new and potential investors to scale the company's growth exponentially.
Regular annual compliance filings facilitate the easier conversion of Limited Liability Partnerships into other types of companies and quicker resolutions in case of dissolution of partnerships.
As far as Chennai is concerned, it is one of the top 10 cities in India with the highest number of LLP registrations. The city has been ranked 4th for LLP registration during 2016-17.
With the increasing number of businesses, startups, and tech companies in Chennai, eAuditor Office assist business in adhering to all LLP ROC compliance in Chennai.
The process of filing an LLP's annual returns involves numerous steps and complexities. At the eAuditor Office, we recommended contacting our professionals with expertise in the field.
A Limited Liability Partnership has very few compliances to be followed annually as compared to a Private Limited Company. However, the fines in comparison are quite large which can range up to INR 5 lakhs.
LLPs are required to get their books of account audited only if their annual turnover exceeds Rs.40 lakhs or the partner's obligation of contribution exceeds Rs.25 lakhs.

Compliance by LLP:

Form 11(Annual Return)
Due Date: 60 days of the end of financial year/30 May 2021
Description: Annual Return is to be filed in Form 11, it provides a summary of the LLP's management affairs, including the names and number of partners, and other related information.

Form 8(Accounts)

Due Date: Within 30 days after completion of 6 months from the end of the financial year/ 30 October 2021
Description: LLPs are required to prepare their books of accounts and maintain them. Form 8 must be submitted every year, together with details about the profit made and other financial data pertaining to the company. It must be attested by the authorised partners and certified by a practising chartered accountant, a practising company secretary, or a practising cost accountant.
DIR-3, KYC
Due Date: 30 September
Description: It is mandatory for Director Partner with Designated Partner Identification Number (DPIN) and the director partner allotted with a DPIN by 31st March to file the eForm DIR-3 KYC before 30th September.

Services by eAuditor:
Timely and error-free filing of Form 11, Form 8 and all other compliance related to LLP.
We will assist in Activating your disqualified DPIN / DIR 3 KYC form Filing / New DPIN application.
Other end to end services in relation to LLP.