LLP ROC Compliance in Bangalore
100% Online & Our Expert team will make it easy
LLP Reports
Financial Statement Preparation
Form 11 Filing
Form 8 Filing
Here's How it Works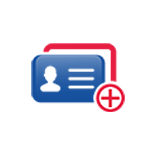 1.

Fill Form

Simply fill the form and click Get Start Now.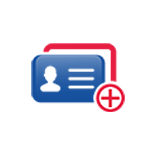 2.

Call to discuss

Our Experts will connect with you to proceed further.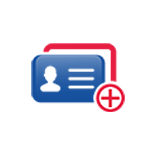 3.

Work done

We will help you to get the entire process done.
LLP ROC Compliance in Bangalore
Registrar of Companies (RoC) in Bangalore is the office that keeps track of all the businesses registered under its jurisdiction. Starting from registration to any major changes in the company, things have to be reported to the RoC regularly.
Even though a Limited Liability Partnership (LLP) is covered under a separate Act, there are certain annual compliance tasks that have to be submitted to the RoC. We will discuss the tasks involved and the procedure for the LLP RoC compliance in Bengaluru in this article.
Alternatively, you can get it done easily and without hassle using the eAuditor Office's annual compliance service.
A Limited Liability Partnership has very few compliances to be followed annually as compared to a Private Limited Company. However, the fines in comparison are quite large which can range up to INR 5 lakhs.
LLPs are required to get their books of account audited only if their annual turnover exceeds Rs.40 lakhs or the partner's obligation of contribution exceeds Rs.25 lakhs.

Compliance by LLP:

Form 11(Annual Return)
Due Date: 60 days of the end of financial year/30 May 2021
Description: Annual Return is to be filed in Form 11, it provides a summary of the LLP's management affairs, including the names and number of partners, and other related information.

Form 8(Accounts)
Due Date: Within 30 days after completion of 6 months from the end of the financial year/ 30 October 2021
Description: LLPs are required to prepare their books of accounts and maintain them. Form 8 must be submitted every year, together with details about the profit made and other financial data pertaining to the company. It must be attested by the authorised partners and certified by a practising chartered accountant, a practising company secretary, or a practising cost accountant.
DIR-3, KYC
Due Date: 30 September
Description: It is mandatory for Director Partner with Designated Partner Identification Number (DPIN) and the director partner allotted with a DPIN by 31st March to file the eForm DIR-3 KYC before 30th September.
Services by eAuditor:
Timely and error-free filing of Form 11, Form 8 and all other compliance related to LLP.
We will assist in Activating your disqualified DPIN / DIR 3 KYC form Filing / New DPIN application.
Other end to end services in relation to LLP.