Limited Liability Partnership Registration in Chennai
Here's How it Works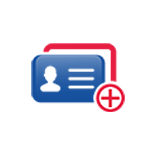 1.

Fill Form

Simply fill the form and click Get Start Now.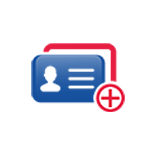 2.

Call to discuss

Our Experts will connect with you to proceed further.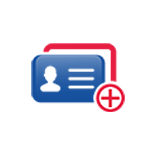 3.

Work done

We will help you to get the entire process done.
Limited Liability Partnership Registration in Chennai
Have you decided to structure your new business venture as a Limited Liability Partnership in Chennai? In that case, our eAuditor Office team will help you register your entity from the comfort of your home and provide complete compliance services.

Limited Liability Partnership (LLP) registration in Chennai is a legal business requirement suitable for all companies governed under the LLP Act, 2008.

It is one of the ways to ensure that your company will be able to grow and expand its business without having to risk the assets owned by any of the partners.

As far as Chennai is concerned, it is one of the top 10 cities in India with the highest number of LLP registrations. The city has been ranked 4th for LLP registration during 2016-17.

With the increasing number of businesses, startups, and tech companies in Chennai, eAuditor Office makes getting an LLP registration in Chennai easy for small and medium businesses and large companies.

Limited Liability Partnership(LLP) registration allows a business entity that wants to have limited liability as well as to protect the interests of investors and entrepreneurs.
An LLP company formation protects the firm from reduced insurance risks and penalties to members who fail to be a member in good standing and expect to be parties to the business.
Some of the prominent features of LLP are the liability of each partner is limited to the contribution made by the partner, less compliance and regulations, no requirement of minimum capital contribution, etc.
Sounds interesting? Want to learn more information about LLP company registration in Chennai? Keep reading further to learn the process, benefits, and documents required to get started.


Registration of Limited Liability Partnership in India


Limited Liability Partnership registration in India, widely called as LLP registration is an best alternative business vehicle to carry out business which combines the characteristics of a private company and a conventional partnership. LLP incorporation provides limited liability company status to all its partners and gives the flexibility of internal arrangement through an Limited Liability Partnership agreement between the partners. This hybrid form will provide entrepreneurs and businessmen a more structured business vehicle compared to a sole proprietorship or a conventional partnership.
Procedure for LLP Registration in Chennai

Limited Liability Partnership incorporation gives the easy & flexibility of managing & controlling the business operation in accordance with the partnership deed while enjoying the limited liability status compared to a company which is subject to strict compliance requirements as per the Companies Act 2013 in most of its provisions. The important advantage of incorporation of an LLP company registration in India is that it has a separate legal entity from its partners and combines the advantages of both the Company and Partnership firm into a mixed form of single organization. In Limited Liability Partnership (LLP) registration, one partner of LLP is not liable or responsible for another partner's misconduct or negligence, this is a most important difference from that of an unlimited partnership.

What are the benefits & advantages of starting a business as a Limited Liability Partnership and How to Get LLP Registered in Chennai?

Limited Liability of Partners
Because a Limited Liability Partnership registration in India can enter into a contractual legal relationship in its own capacity, it offers a great benefit to the partners for limiting their individual risk. In this area, all businesses prefer Limited Liability Partnership incorporation with the best auditor in Chennai which is e Auditor Office over partnership so that their personal assets remain safe in case of loss, or even insolvency. Subsequently, one partner is not held liable to be responsible for any other actions of negligence or misconduct of any other partner.

Operational Flexibility of LLP
Limited Liability Partnership deed is an agreement among partners of an LLP in India, it also clarifies operating structure including rights and responsibilities of the partners. Actually, LLP would select a Designated Partners who would control day-to-day activities. Subsequently, this structure will also allow to clearly explain the roles of the partners and their respective duties & responsibilities in Limited Liability Partnership. This will also help in protecting partner's interest in case of loss because of an unlawful act of any other partner in Limited Liability Partnership

Separate Legal Existence of Limited liability partnership
Incorporation of Limited Liability Partnership creates a separate legal identity from its partners. Governed by the LLP Act of 2008, it allows the business concern to contract with other entities, take no legal action, own assets, and borrow funds in the name of a Limited Liability Partnership itself. It is a major advantage that is not available to a regular partnership firm in India.

Lesser Compliance Requirement & Documents Required for LLP Registration in India
A key benefit of registering a Limited Liability Partnership over a private limited company is a lesser compliance requirement. Unlike private limited or public limited companies, roc compliance related to board meetings, general meetings, statutory meetings, etc. will not apply to LLPs. Professional services for compliance are typically available at economical rates than that for companies, making it cost-effective to maintain a Limited Liability Partnership. LLP Registration fees in Chennai is very less.

How to Register Limited Liability Partnership in Chennai
eAuditor Office is a lead by an expert team of LLP Accounting, LLP Auditing, LLP Tax, and LLP Finance Professionals. The auditor office in Chennai which is E-Auditor Office is India's one-stop solution provider for all best Auditor services provider company, Auditor office in Chennai and is How to Register an LLP in Chennai. Complete your LLP Registration, LLP Income Tax Filings, LLP GST Registration & LLP GST Filings, LLP Business registration, and LLP ROC filings.