Import Export Code Renewal
Here's How it Works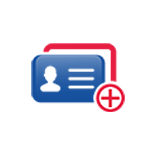 1.

Fill Form

Simply fill the form and click Get Start Now.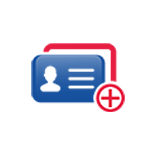 2.

Call to discuss

Our Experts will connect with you to proceed further.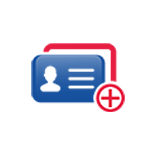 3.

Work done

We will help you to get the entire process done.
Import Export Code Renewal - Process 
An Importer-Exporter Code (IEC) is required when exporting from or importing into India. Unless specifically exempted, no person may export or import without obtaining an IEC. However, it is unnecessary for service exports unless the service provider receives incentives under the Foreign Trade Policy.
As a result of GST implementation, the IEC issued is the same as the firm's PAN. On the other hand, the IEC will be given independently by DGFT based on an application. The type of company that applies for an IEC can be a sole proprietorship, a partnership, an LLP, a limited company, a trust, a HUF, or a society. Every year between April and June, the Import Export Code must be renewed. Failure in this will result in the IEC licence being deactivated. Previously, there was no need to renew every year.
However, on February 12, 2021, the Central Government enacted changes to the Import-Export Acide rules under Chapters 1 and 2, Foreign Trade Policy. This modification makes annual updates to IEC code details on the DGFT portal mandatory for all IEC or e-IEC holders.
Every year between April and June, all IEC holders are legally required to update and validate their IEC Details through an online system, even if no changes have occurred, or their IEC would be deactivated, and import or export activity not be permitted. -DGFT
Renewal of IE Code Process
Importance of IEC License Renewal
The Central Government has made the renewal or modification of Import Export Code data necessary on the DGFT portal as of February 12, 2021. Every year during April and June, all IEC License holders must update their IEC Code status. If no changes are made to the information, it must be updated online. As a result, if you want to conduct a legal and efficient import-export firm, you must renew your IEC code on time.
These changes to the Importer Exporter Code are made in Chapters 1 and 2 of the Foreign Trade Policy, 2015-2020.
DGFT Notification for Import Export Code Renewal
The Central Government has amended the IEC related provisions under Chapters 1 and 2 of the Foreign Trade Policy, 2015-2020, as revised from time to time, in the exercise of the powers discussed in Section 3 of the FT (D&R) Act, 1992, read with paragraphs 1.02 and 2.01, Foreign Trade Policy, 2015-2020, as revised from time to time.
In addition, the DGFT is implementing a new amendment to update IEC (Now considered e-IEC). Every year, from April through June, even if all of the IEC's information remains the same, all existing holders must affirm their status. If IEC is not confirmed, it may be deactivated.
New Amendments for Import Export Code
As specified in the Policy, the Importer Exporter Code (IEC) is mandated for export/import from/to India.
The DGFT issues importer Exporter Codes (e-IEC), and an application for an e-IEC can be made promptly on the DGFT official Notification.
In addition, the application process for IEC and IEC upgrades is online, and the applicant can generate IEC following the procedures outlined in the Handbook of Procedure.
The DGFT has made more significant changes.
Under paragraph 2.05 of Chapter 2 of the Foreign Trade Policy, 2015-2020, the following statements are mentioned as follows:
Every year, between April and June
An IEC holder must ensure that specifications in its IEC are updated electronically. When there are no modifications to the IEC details, they must also be confirmed online.
If IEC is not updated, it will be deactivated.
An IEC will be disabled if it is not updated within the specified time range. On successful up-gradation, an IEC that has been deactivated can be re-activated. This would be in addition to any other penalties imposed for failing to comply with the FTP's other obligations.
An IEC can be flagged for inspection.
IEC holders must ensure that any dangers identified by the system are promptly declared. Otherwise, the IEC will be cancelled.
How eAuditor Office helps to renew IEC
Technology allows you to save time and money.
Why waste time travelling to check the documentation accessed via other means? Most, if not all, data can be accessed from anywhere, such as a cloud gateway, so why waste time travelling to check the documentation that can be accessed via other means? In this way, the amount of money and time spent commuting to the audit location will be significantly reduced. Furthermore, popular platforms such as Skype or Zoom, which are already utilised by many businesses, can be used to conduct interviews and even observations.
Travelling to 'challenging' regions is avoided.
Some audit locations are difficult to reach for various reasons: they may be in a remote location, or tight permits are necessary to enter — in some cases, visas are required if audits are undertaken internationally. You can avoid these issues with a remote audit.
Auditing-related logistics are no longer required.
When conducting remote audits, organisations are usually relieved of the logistics of booking conference rooms and cleaning up after the audit team leaves, the stress of audit team accommodation, disruptions to employees' regular workflow, and other related inconveniences that can occur onsite audit.
The auditing group will be more productive.
The audit team will feel more at ease working from their home office because they will have access to all of the required resources, such as high-speed internet, monitors, printers, and so on. In this way, e-audit productivity will be significantly higher than onsite audit productivity, requiring fewer hours to perform a task.
Consequences of Import Export Code Non-Renewal
Importers and exporters who have an IEC Code or licence must ensure that it is renewed on time, as an expired Importer Exporter Code is viewed the same as not having one. If you continue to operate an import-export firm without timely renewal, DGFT will deactivate your IEC code. Because the IEC code is required during customs, shipping, and international trade, it may cause undue stress. To avoid your IEC code being cancelled or deactivated, it is best to renew and update it promptly.
FAQs about Bookkeeping & Accounting