Closure of Private Limited Company
100% Online & Our Expert team will make it easy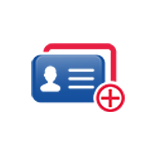 Provide your Name, Email & Mobile No. and click Get Start Now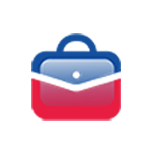 Our Expert will call you and send you an email with list of required details/documents.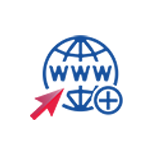 Kindly email the requested documents to us to start the Closure of Private Limited Company Process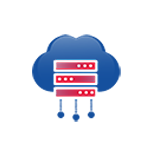 Our Expert Team will help you to complete all your compliances done.
Here's How it Works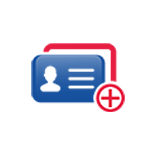 1.

Fill Form

Simply fill the form and click Get Start Now.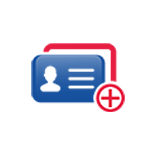 2.

Call to discuss

Our Experts will connect with you to proceed further.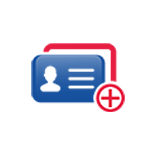 3.

Work done

We will help you to get the entire process done.
CLOSURE OF PRIVATE LIMITED COMPANY - AN OVERVIEW
Introductory Crux:-
Since 2015 and 2016 (Post Demonetization) the Ministry of Corporate Affairs and the Govt of India have implemented a lot of welcoming measures to boost the growth and well-being of companies, stakeholders and directors by Introducing Various Exemptions to Private Limited Companies via amendment acts, CODS Scheme in 2018, Companies Amendments Bill 2017, Zero Fees of Incorporation of Companies etc., This was largely welcomed by huge no of businessmen and other stakeholders. Unfortunately, on the other hand, there are several corporates and directors who did not even open company bank accounts and had done a lot of non-compliances like non-filing of income tax returns, annual returns and audited financial statements with the Registrar of Companies on MCA portal.
The MCA had put in force, strict regulations against such non-compliers, shell companies and shady directors. Many stringent amendments were infused, including disqualification of DIN for 5 years, the Introduction of mandatory e-form INC-20A as proof of opening of bank accounts, yearly KYC of Directors via e-form DIR 3 KYC of all directors (non-filing of this particular form will lead to a penalty of Rs 5000/- per director), Filing of DPT-3 Forms from 2019 (in case of Secured and Unsecured Loans and Deposits of Companies), Filing of Form MSME -1, Additional fees of Rs.100 per day on late filing of Financial Statements in e form AOC - 4, AOC 4 CFS and AOC - 4 XBRL and annual returns in MGT 7 (Form MGT 7A for OPC and Small Companies has also been introduced recently).
In this continuation, the MCA has also eased down the procedure for closing down a defunct/ inoperative private limited company. The provisions relating to the same have been discussed below.
Closure of Private Limited Company - Situations:
Closure can be done when the company has not even started its business operations within 1 year of incorporation; or
When the company has not carried out any business activity during the preceding TWO Financial years and has not sought the status of Dormant Company under Section 455 of the Act.
Signatories to the Memorandum of Association have not yet paid/ undertaken to pay their subscription money within 180 days from the date of incorporation of the company.

Step-by-step process for closure of private limited company
Step-by-step process for closure of private limited company:
The company must extinguish all its liabilities as the first step for strike off.
Hold a board meeting for approving the voluntary closure of a company and draft notice for convening an extraordinary general meeting (EGM).
Convene the EGM and pass a special resolution for the voluntary closure of the company.
File e-Form MGT-14 for reporting the special resolution passed by the company.
File an application with ROC in e-Form STK-2 with all the mandatory attachments mentioned above to remove the name of the company from RoC.
Once the ROC is satisfied and the e-Form is approved after completing all the necessary scrutiny, it will strike off the name of the company. the strike-off shall be put up in the official gazette in form STK-7.

Documents Required to Close Pvt Ltd:-
Indemnity bond notarised by every director of the company in Form STK-3;
A recent assets and liabilities statement in form STK-8. This statement shall depict the financial position of the company, made up to a day, not more than thirty days before the date of application. this should be mandatorily certified by a Chartered Accountant;
Affidavit in Form STK-4 from every director of the company;
A certified true copy of the special resolution duly certified by each director of the company. Or the consent of 75% of members of the company in terms of paid-up share capital shall be taken as on date of application;
A statement regarding pending litigations, if any, involving the company;
Where a company is registered with any other regulatory authorities like SEBI, RBI etc., a No Objection Certificate (NOC) from such regulatory bodies shall be obtained.

POINTS TO NOTE BEFORE FILING FOR VOLUNTARY CLOSURE
1-Single Flat Statutory Challan fees for filing of e-Form STK- 2 is INR 10,000/-.
2-All the overdue forms i.e., Form AOC-4 and MGT-7 up to the end of the financial year in which the company ceased to carry out its business operations should be filed with the ROC.
3-The e-Form STK-2 shall be certified by practising professionals (Company Secretary/ Chartered Accountant/ Cost Accountant).
4-An application for strike off cannot be made if, at any time in the previous 3 months, the company-:
has changed its name or shifted the registered office of the company from one state to another;
has made a disposal for value of property or rights held by it, which is a normal course of business for that company and such disposal is not done for the purpose of filing an application for closure of the company;
has engaged in any other activity except the activity which is necessary for the purpose of making an application, concluding the affairs of the company, or complying with any statutory requirement;
Has made an application to the Tribunal for sanctioning of a compromise or arrangement and the matter has not been finally concluded; or
is being wound up under Chapter XX (Winding Up of Company) of Companies Act 2013 or IBC 2016.

FAQs about Closure of Pvt Ltd:
No. First, it has to file all overdue documents before making an application.
Yes. It can make an application for a strike-off without filing documents for the rest of the financial years.
No. Once the notice of strike off in form STK-7 has been published by ROC, Company can't apply for a voluntary strike off.