Professional Bookkeeping & Accounting Services - eAuditor
100% Online & Our Expert team will make it easy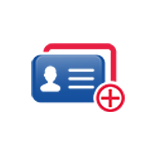 Provide your Name, Email & Mobile No. and click Get Start Now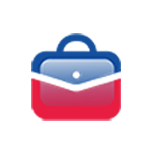 Our Expert will call you and send you an email with list of required details/documents.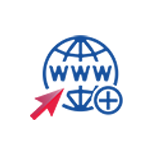 Kindly email the requested documents to us to start the Bookkeeping & Accounting Process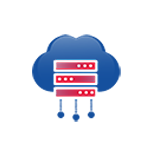 Our Expert Team will help you to complete all your compliances done.
Here's How it Works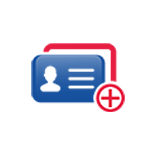 1.

Fill Form

Simply fill the form and click Get Start Now.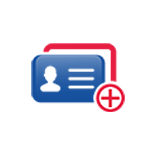 2.

Call to discuss

Our Experts will connect with you to proceed further.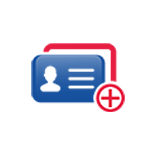 3.

Work done

We will help you to get the entire process done.
Bookkeeping & Accounting Services
A business is started with the intent to grow and earn profit and sometimes with the goal of providing a product or services which are helpful in the upliftment of society's problems.
For having a good business growth, a good strategy is needed. But how can a businessman know about the unwanted expenses, the returns and the operations that are helping him in achieving profits.
Bookkeeping and accounting are the tools from which a business sustains in the world. Bookkeeping is just like storage of various activities that a business does whereas Accounting provides a structured format in which those activities can be analysed.
In terms of bookkeeping v/s accounting both have their respective roles.
What is Bookkeeping?
Bookkeeping is the system of incorporating day to day transactions in an orderly manner and is a crucial component to gather the financial information required to run a business. It is a subset of accounting process.
Bookkeeping is comprised of:
Recording day-to-day financial data.
Provision of a base for Preparation of financial statements (which includes preparation of balance sheet, cash flow statement, and income statement).
Maintaining and balancing journals, ledgers, and historical accounts.
Objectives of Bookkeeping
The main objectives of bookkeeping are listed below –
It provides a complete recording of the transactions. The chief objective of bookkeeping is to maintain precise and comprehensive records of all financial transactions sequentially.
It endorses the correct financial position. Bookkeeping helps to discover the complete impact of all financial transactions of a company. It reflects the financial effect of all business transactions that have taken place in a financial year.
Importance of Bookkeeping
A business can easily find the origin of any financial transaction if they are maintaining a bookkeeping system. It helps in arriving at the source of the transaction from where it was generated.
Financial performance like tracking the direction of growth of business becomes easy with the help of bookkeeping as it provides a foundation for accounting. Businessmen can assure that they can measure the progress. As a tool of recording financial data, bookkeeping paves way for the accounting process which is used to ascertain the financial position of the business.
Bookkeeping is also a legal requirement for Companies registered under Companies Act 203, Banks & Insurance Companies which are governed by special Acts and so on.
Type of Bookkeeping
There are two types of bookkeeping systems. The business entities can choose any one of the types of bookkeeping system.
Single-entry system of bookkeeping: The single-entry system of bookkeeping is a traditional and old system to record daily receipts or generate a weekly or daily report of a company's cash flow. The bookkeeper records only one entry for each financial transaction. It maintains only the purchases, cash receipts and payments and sales. It is used mainly by small businesses, which have minimum transactions.
Double-entry system of bookkeeping: The double-entry system of bookkeeping records a double effect for each financial activity or transaction. This system offers balances and checks as it records the corresponding credit entry for every debit entry. The double-entry system of bookkeeping is based on the duality concept, i.e., every financial transaction affects two accounts. This system is universally accepted.
Reasons for Hiring a Bookkeeper for Business:
Bookkeeping being a necessary service for every business, ensure requisite information related to operations and finance.
With such information, investment assessments can be made easily. It is also required by Management, Regulators, Investors, and different authorities. It is a mandatory requirement for many businesses entity to maintain an appropriate book of accounts. According to Section 128(1) of Companies Act, 2013, every company shall prepare and keep the books of account and other relevant books and papers and financial statements at its registered office. However, all or any of the books of accounts may be kept at such other place in India as the Board of directors may decide.
What is Accounting?
Accounting is a subsequent procedure that uses financial data compiled by a bookkeeper or business owner to produce financial information in a generally accepted and standardised form.
The accounting process is more subjective than bookkeeping, which is largely transactional.
Accounting is a collection of various events such as:
Making adjusting entries that are recording expenses that have occurred but aren't yet recorded in the bookkeeping process,
Arriving at company financial statements,
Communicating financial reports to various users of FS,
Assessing the business performance and improving the controls of the business,
Providing information necessary for Tax Compliance.
Objectives of Accounting
Accounting converts the information from the general ledger into a version that reveal the larger picture of the business, the route upon which the company is progressing.
A critical part of accounting is evaluating the financial transactions and preparation of financial reports to help you make business decisions. Accounting gives a better understanding of actual profitability and awareness of cash flow in your business.
Importance of Accounting
A businessman can take the right steps for controlling the quantity of assets decrease and liability increase while seeing the various accounting transaction. Accounting may help in prevention of money defalcation and also cost control becomes easier if accounts are kept right manner. Accounts prepared on the basis of accepted accounting policies in accordance to the companies act if applicable or as provided by the applicable regulatory authority.
The arithmetical accuracy of accounts kept in the ledger can be assured by preparing a trial balance. Financial position of a concern at a particular date can be ascertained by preparing a balance sheet.
The legal authorities may demand financial data of a business concern for various reasons. Maintaining the accounts in a disciplined and orderly manner would come in handy when such situation arises.
Reasons for Hiring an Accountant for Business
Accounting can be considered as a process where we route the income and expenses related to business. Accountant holds the capability to do accounting and he is the person who helps you with recording of accounting transaction and suggest the financial strategy the entity needs.
At eAuditor, our team possess the accounting software that prepares the accounting records that are accepted by Indian Statutes. The reports are customized as per our client needs; and provided on specific demand. Our professionals provide best services, and we are dedicated towards our client satisfaction.
Connection Between Bookkeeping & Accounting
Bookkeeping is part of accounting, which eventually is within the broader scope of accounting. The accounts are prepared from the information gathered in bookkeeping. A relationship between these two functions is necessary to ensure that the business is moving in the right direction.
Bookkeeping is the basis for accounting as it contains the proper records of all financial transactions whereas, accounting involves organising, summarising, classification, and reporting financial transactions. 
The correctness of bookkeeping ensures the correctness of accounting of a company. Thus, accounting is broader than bookkeeping and accounting of a company depends on a proper and accurate bookkeeping system.
Bookkeeping helps to interpret the accounting information for decision making by users.
When to hire Bookkeepers & Accounting Experts?
Any business which is just started and has minimum operations also need bookkeeping and accounting services. These services vary on the size of the entity and how scalable it is. Apart from this, accounting is said to be the core of any business. There are separate accounting departments in big entities and these services are outsourced too in many large and medium enterprises.
Eauditor believes that a businessman should focus on the growth of the business rather than the accounting compliances. We know the value of limited resources of our clients and therefore help our clients to provide best accounting services.