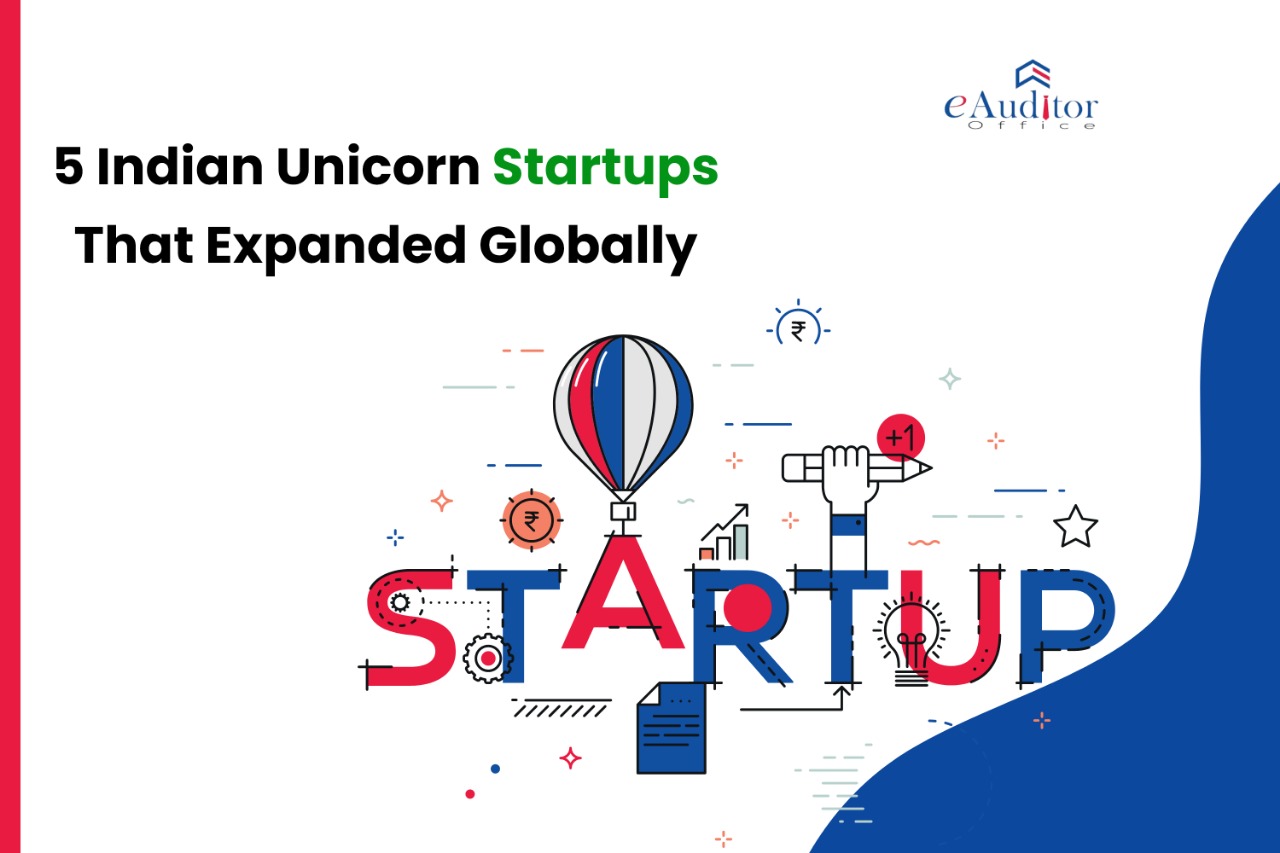 5 Indian Unicorn Startups That Expanded Globally
According to a report, India announced its 100th unicorn in 2022 and is expected to hit the 250 mark by 2025. Of these Indian startups, many are ruling international markets today because of their exceptional products and services.
India made the shift from a backward-looking economy, which generally discouraged international trade/investment, and allowed private enterprise, to a series of market reforms that brought foreign investment, connected India with the global market, and created opportunities for Indian firms to venture abroad. Here is a brief look into the startups that made a global mark:
1. FreshWorks
Initially founded as FreshDesk in Chennai by Girish Mathrubootham in 2010, FreshWorks became a unicorn in 2018 and is now headquartered in California. It provides its services as a SaaS (Software-as-a-service) in more than 100 countries as it offers cloud-based CRM and IT service management tools.
FreshWorks is the first Indian Saas startup to get listed on NASDAQ with a billion-dollar IPO. In 2017, FreshDesk was renamed to FreshWorks Inc as it consists of so many more services such as FreshSales, FreshService, FreshTeam including FreshDesk. It has a well-established clientele in the global market of the US and UK and other countries.
2. Ola
Ola provides its services as a mobility platform. It serves New Zealand, Australia, the Uk, and more than 200 countries of India. It turned into a unicorn in 2019 valued at 6.5 billion dollars. Ola's core mission is to "redefine mobility for billions" and it does that by connecting customers and riders along a different range of vehicles.
With SoftBank's investment, Ola turned into a unicorn in 2019 joining the club of fastest unicorns in India. Founded by Bhavish Aggarwal and Ankit Bhati in Mumbai, Ola scaled in a short period and expanded globally along with offering other services such as financial services and cloud kitchen.
3. Zomato
After multiple rounds of investment, Zomato became a unicorn in 2018 valued at 2 billion dollars. Zomato is an on-demand food delivery platform that offers food delivery, and restaurant inventory, it also provides restaurants with the availability of fresh groceries, spices, dairy products, etc via Hyperpure.
Functioning in more than 24 countries, it also has separate apps and websites in Turkish, Portuguese, and Indonesian languages other than English. Zomato's global impact is huge and its acquisition of many startups lately has been a game-changer.
4. Byju's
Byju's is an ed-tech company that has scaled globally with the help of a large talent pool and its acquisitions of educational companies. Founded in 2011 by Byju Raveendran, Byju's became a unicorn in 2021 valued at over 10 billion dollars surpassing Paytm as the most valuable Indian startup.
The pandemic transformed the vision of education, and the ed-tech companies are growing since then.
5. RazorPay
In October 2020, RazorPay was valued at 1 billion dollars and achieved unicorn status. Razorpay accepts payments in 100+ currencies and allows global transactions.
Razorpay was founded by Harshil Mathur and Shashank Kumar in 2014. The idea grew into a startup to solve the problem of accepting international transactions by the US. Razorpay is now valued at 7.5 billion dollars and achieving greater heights at the global level.
Expanding globally provides larger opportunities, access to global trends and innovation, and global talent. Although it takes much more than an idea to turn a unicorn into a global brand.
A vision in mind along with persistence goes a long way in building world-class brands that align with global values. Every idea can make a difference and everyone should try to build that great idea.
Author : Chelsi
Date : 19-Jul-2022

GET HELP