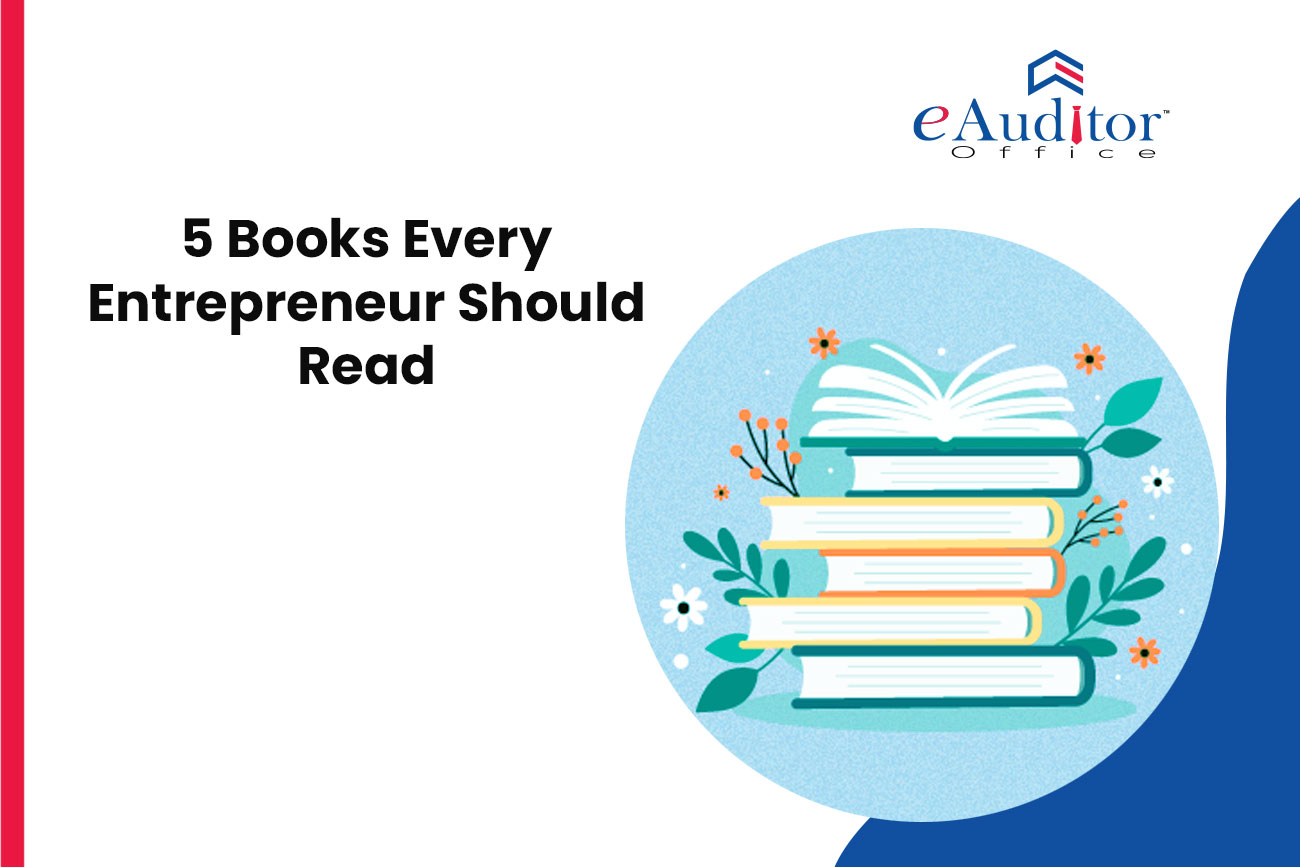 "Books make for great friends because the best thinkers of the last few thousand years tell you their nuggets of wisdom." – Naval
Reading is a crucial habit to build as it builds patience, increases focus and boosts concentration. Reading the right books is important because 'you are what you consume.'
Here is a list of 5 books you should read as an entrepreneur to upskill and become more creative:

1.Zero to One: Notes on Startups, or How to Build the Future by Peter Thiel


There are still a lot of discoveries to be made and planets to uncover.
In this book, the author talks about how one can go from 1 to n when he does something familiar and something that is already done. But you go from 0 to 1 when you build something new.
Find something unique and it doesn't have to be limited to industries that are popular e.g. Technology. To build something different altogether, you need to learn to ask the right questions that will lead you to unexpected places.
A quote from the book: "Every moment in business happens only once. The next Bill Gates will not build an operating system. The next Larry Page or Sergey Brin won't make a search engine. And the next Mark Zuckerberg won't create a social network. If you are copying these guys, you aren't learning from them."
2.The Emotional Entrepreneur by Scout Sobel
This book inspires entrepreneurs to create, without doubt, fear, a sense of difficulty, risk, and uncertainty.
The women author that has healed through bipolar disorder guides women to build their business along with facing the emotional challenges that one faces throughout the journey.
This book is for you if you think you are one emotional being and want to conquer. Through this book, you'll learn how to believe in yourself when nobody does.
A quote from the book: "All my entrepreneurial successes came from my superpower - being able to navigate my emotions."

3.This is Marketing: You Can't Be Seen Until You Learn To See by Seth Godin

This book is a complete package of marketing tactics that will remain useful for decades.
The author believes that great marketers would solve other people's problems rather than using consumers to solve their company's problems. The book is for people who chose to lead.
A quote from the book: "Don't find customers for your products, find products for your customers."

4.The Startup Owner's Manual: The Step-By-Step Guide for Building a Great Company by Steve Blank, Bob Dorf
A guide for all the wanna-be entrepreneurs, founders, investors, or learners. The name talks for itself- it is a manual to guide you through your startup journey.
With ideas and tips to make it scalable, how to find the right customers, how to get traffic, how to build a product, etc. and a lot more, this book is almost an encyclopedia to help you in your next or first venture.
A quote from the book- "What exactly is a startup? A startup is not a smaller version of a large company. A startup is a temporary organization in search of a scalable, repeatable, profitable business model."
5.The $100 Startup: Reinvent the Way You Make a Living, Do What You Love, and Create a New Future By Chris Guillebeau

In today's digital world, there is nothing that you can not do. Making an income is one such thing. You don't have to worry about employment where you can monetize your skills.
This book teaches you an important lesson- you can run a business on an investment of less than $100 with your passion and skills and can still have a full-time income. It also acts as a guide to help you start up your business from scratch and is built on real-life lessons of 50 entrepreneurs.
A quote from the book- "If you make your business about helping others, you'll always have plenty of work."

If you are inspired after reading about those books, grab one and build that idea. You don't need a lot of people to build a company. Develop that idea, and keep going.
And for your business to stay legally compliant, we are here to help you. Contact us today!
Author : Chelsi
Date : 06-Oct-2022

GET HELP