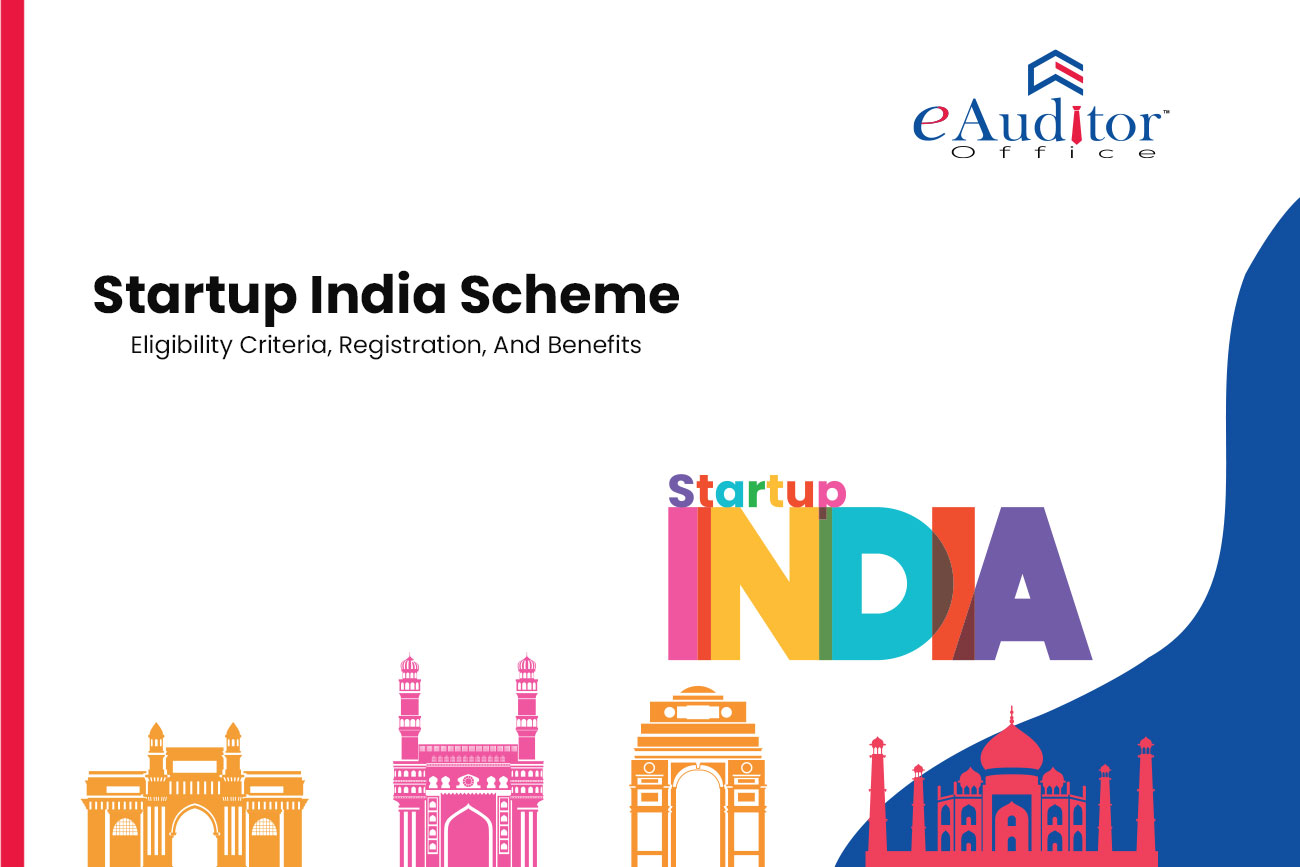 Startup India Scheme: Eligibility Criteria, Registration, And Benefits
The Startup India Scheme, launched in January 2016 by the Indian government, is a flagship program designed to encourage and support entrepreneurs who want to start their businesses.
This article will discuss the eligibility criteria for registering under the Startup India Scheme, the benefits of registration, and the registration process itself.
Under the Startup India Scheme, entrepreneurs can enjoy a host of benefits, including recognition from the Department for Promotion of Industry and Internal Trade (DPIIT), access to funding, and tax benefits. To be eligible for the scheme, businesses must meet specific criteria, which we will outline below.
Objectives of Startup Inida Scheme:
Simplification of Process And Handholding
A startup can start a business, stay compliant with ease, and exit the business if the business fails. Startups registered under this scheme can avail legal support, fast-track patent application processing and access to all relevant information.
Funding & Incentives
Under this government scheme, every Startup recognized by DPIIT can avail seed funding and monetary credits from the Government. Additionally, all eligible startups are exempted from Income tax.
Incubation And Enabling Industry-related academia partnerships
Under this scheme, all startups can use incubators across the country, and participate in startup events, competitions, innovation labs and other startup grants.
Benefits of Registering With StartUp India Scheme
Every little help you can get is a big deal when starting a business. That's why the Startup India Scheme is so important. It offers tax benefits, recognition, and funding to entrepreneurs who qualify.
Registration with Startup India DPIIT also gives your business credibility and opens the door to networking opportunities with other startups.
A Department for Promotion of Industry & Internal Trade (DPIIT) recognized startup business has the opportunity to enjoy the following benefits under Startup India.
There are five significant reasons for a startup to seek Startup India recognition.
Self-Certification For Startups
Any DPIIT-recognized startup shall be allowed to self-certify their business under six labour and three environmental laws online.
Labour Laws: No inspection will be conducted for five years other than a few exceptional circumstances that may only be on receipt of verifiable complaints.
Environmental Laws: In this case, the Startup will fall under the "White category."

Startup Patent Application & IPR Application
Innovation has a crucial role in a startup; in that case, patents enable entrepreneurs to protect their innovative ideas, providing a distinct competitive advantage.
For a DPIIT-recognized startup, the government helps reduce the cost and time taken to get patent approval to encourage innovation.
Keys benefits include fast-track patent application processing, assistance filing IP applications, government-supported facilitation cost, and a rebate for application filing.
Tax Exemption under Section 80 IAC
Startups will be exempted entirely from paying their income tax for the three financial years of their first ten years since business incorporation.
Only private limited and limited liability companies (LLP) are eligible for tax exemption under section 80 IAC.
Section 56 Exemption ( Angel Tax)
Investment from listed companies, accredited investors, NRIs, and AIFs (Category 1), with a net worth of Rs.100 crore or turnover of more than INR 250 crore shall be exempt from under Section 56(2)(VIIB) of the Income Tax Act.
Easy Winding Up Of Company
Similar to the ease of starting a business in India, the government has eased up the policies and ways to shut down a company in 90 days if it becomes a loss-making entity. It is carried out as per the Insolvency and Bankruptcy Code, 2016.
With this, entrepreneurs can innovate and experiment with new ideas without facing the burden of exit if needed.
Easier Public Procurement Norms
Under these norms, startups can directly engage with the government e-Marketplace to list its product as a seller.
There is no restriction regarding prior experience or turnover of the company, and the startups are exempted from Earnest Money Deposit (EMD) while filing for government tenders.
Registration Process for Startup India Scheme
The Startup India registration process is fairly simple. You must fill out this form and submit it to the DPIIT. They'll review your application and let you know if you're eligible for the scheme.
If it gets approved, you can start enjoying the benefits, including funding and tax breaks.
Sounds good? Let's understand the Startup India registration process today!
Incorporation of your business
The first and foremost is to incorporate your business with the Ministry of Corporate Affairs (MCA). Your business can be formed as any legal structure prescribed by the government of India, such as a Private limited company, a Partnership Firm or an LLP.
Register your Startup with the Startup India website
Now, you should create a profile by Registering with the Startup India website with all the required details. Once you complete your profile with the website, you can apply for various startup incubators, competitions, and mentorship programmes.
Apply for DPIIT Recognition
To get DPIIT recognition, log in with your Startup India website and click on the DPIIT recognition for Startups under Schemes & Policies tab.
Submit your application in the Startup Recognition Form.
Enter all the details required in the application process related to your Startup and about founders and other partner details. Once done, you should accept the terms & conditions and click on the "Submit" button.

Documents for registration
Business Incorporation Certificate
PAN Number
Funding details, if there are any
Letter of authorization of the representative of the company, LLP or partnership firm.
Any existing Patent & Trademark details, if any.
Awards & recognition of the business.
Startup India Recognition Number
You will receive a certificate of recognition and recognition number, usually two days after submitting the application.
Conclusion
You can now register your startup under the Startup India DPIIT Recognition scheme. The benefits of this scheme include recognition from the government, lower taxes, and access to funding and mentorship.
However, there are some eligibility criteria that you must meet to be registered under this scheme. These include being a registered company, having a valid DIN, and engaging in an eligible activity.
If you meet all the eligibility criteria, don't hesitate to register your startup under the Startup India Scheme. It's a great way to start your journey to becoming a successful entrepreneur.
At eAuditor Office, our team will assist you in getting a Startup India recognition certificate for your business. If you are still seeking clarity in the application process, feel free to contact us.
Author : Dharani
Date : 07-Sep-2022

GET HELP