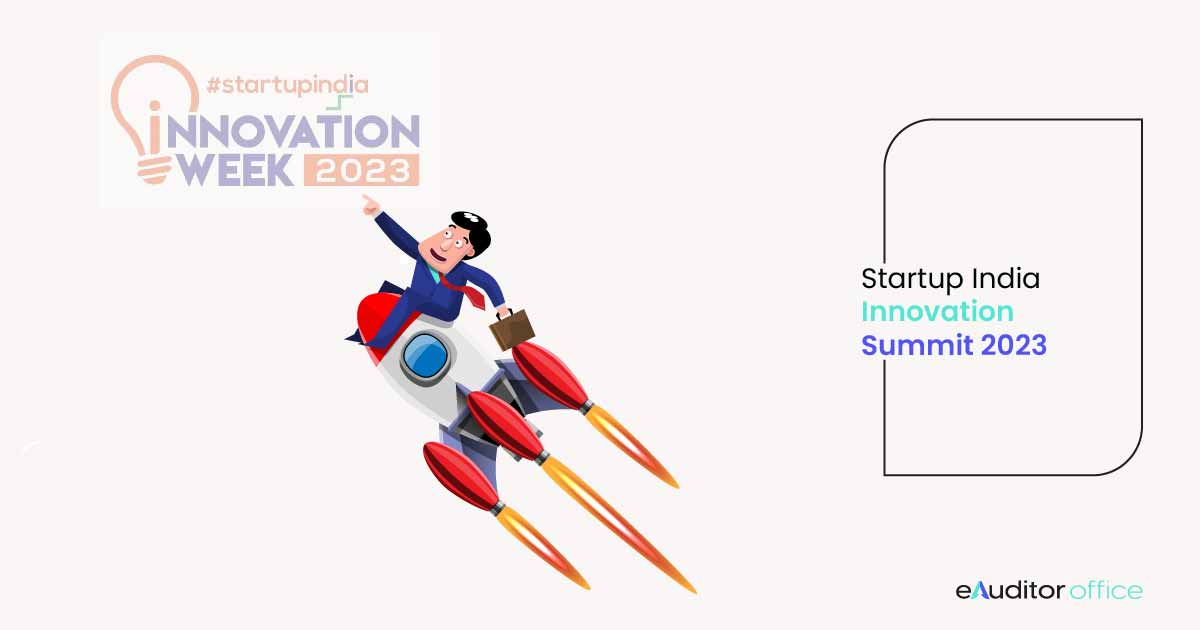 Startup India Innovation Summit 2023 - Complete Overview


On 10 January 2023, Startup India is conducting one of India's most significant startup events, the Startup India Innovation Summit 2023. In this event, every participating Indian entrepreneur can present and showcase their innovative startups to the world.
In this article, we will learn the complete details about the summit, but before that, let's peek into the growth of the Indian startup ecosystem in the last few years.
Since the launch of the Startup India program, Indians have showcased their entrepreneurial potential to the world and become the torchbearers of the Indian economy. Startup India has enabled youths of this country to dream of big ideas, put them into action and convert them into game-changing business ventures.
India is the world's 3rd largest startup ecosystem globally, with over 75,000 DPIIT-recognised startups spread across 656 districts of the country. India's startup dream is not restricted to cities; it is spread across till the last district.
DPIIT-recognised startups are working on solving problems in 56 diverse industrial sectors. Many angel investors, venture capitalists, and business lenders consider India one of the most favorable investment destinations.
From 2015 to 2022, we have secured
15x increase in startup business funding
9x increase in the number of investors showing interest in Indian Startups.
7x increase in the total number of startup incubators.
Currently, Indian is home to 107 unicorns with a total valuation of $340.79 Billion. We don't stop there; Indian startups are going beyond unicorn status and moving towards decacorns. Decacorns are companies with a valuation of more than $10 Billion.
Right now, India has four startups that have achieved decacorns status: Flipkart, Byju's, Nykaa and Swiggy.
That's enough information about the growth of India's startup ecosystem. Now, to cement India's status amongst the leading startup destinations of the world, we are hosting Startup India Innovation Summit 2023.
Startup India Innovation Summit 2023:

The grand summit is expected to bring the participation of many countries. At this event, we will witness different startups, innovators, angel investors, big corporations, accelerators, startup incubators, venture capitalists, government stakeholders, and academic institutions.
The event will kindle conversations on businesses, emerging technologies, and the public's participation in the changing world. If you are an entrepreneur with a scalable business idea with a solution to any of the existing problems, this is the perfect opportunity for you to showcase it to the world.
If your business gets selected to participate, then you can showcase it to the world and network with the key global stakeholders in the world of business.
Who Can Participate in Startup India Innovation Summit 2023?

All Indian startups having DPIIT recognition can apply for it.
Ideation stage startup
Validation stage startup
Early traction startup
Scaling stage startup.
This event is open to all startups in any business sector nationwide.
Key Objectives Of The Summit:
For showcasing India as the significant innovation ecosystem of the world. We plan to assemble and showcase all of India's innovation startups across different business sectors to achieve that.
The event will highlight our innovative startup solutions with the disruptive potential to present our uniqueness and strength of the startup ecosystem.
The event will act as a matchmaker between startups and key PE and VC firms.
To recognize and reward Indian startups with high-growth potential.
The event will assist in mobilizing global and domestic capital invested in Indian startups.
A key networking and platform to bring all stakeholders to the global startup ecosystem in one place.
In this summit, startups will get the opportunity to get mentorship, technical sessions, and boot camps for ideation-stage aspiring startup entrepreneurs.
For developing the global entrepreneurial ecosystem.
Why Should A Startup Participate In This Summit?
Startups get an opportunity to showcase their innovative business solutions in dedicated booths at the summit.
It is a big event with ample networking opportunities. Entrepreneurs connect with investors and stakeholders from around the world.
Be a part of a great gathering on knowledge sharing from stakeholders of the global startup ecosystem.
Timeline For Applying For This Event:
Application Start Date: 08 October 2022
Application End Date: 15 November 2022
Start Date of Workshop: 10 January 2023
Once you have successfully applied for this event, your application will undergo a pre-screening process. The Startup India team will do it.
After that, the applicant who passed through the pre-screening will be evaluated by the dedicated evaluation committee appointed by the Department for Promotion of Industry and Internal Trade.
After that, the final result of the application will be released in NOVEMBER 2022.
All the selected startups will get a complimentary pass for the event. All costs of participation, such as travel expenses, and booth space for the selected startups, will be borne by Startup India.

CONCLUSION:
This event calls for all Startup entrepreneurs to showcase what they have to show to the world. Irrespective of your business's growth stage, if you think your business has the disruptive potential to scale big, this is the opportunity for you. Don't wait till the last date to apply. Apply now.

Author : Dharani
Date : 31-Oct-2022

GET HELP