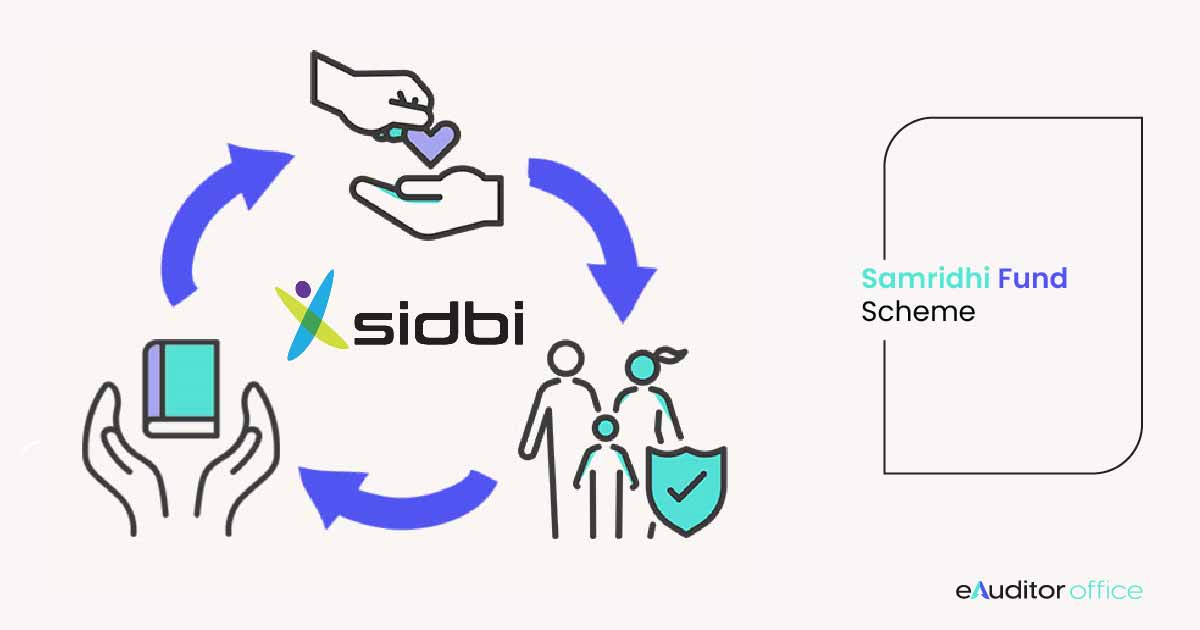 Samridhi Fund Scheme To Help Startups


As a developing nation, India faces multiple social issues like poverty, malnutrition, lack of access to healthcare, education, etc. With the ever-growing societal problems, there is a growing need to have an innovative and multi-pronged approach to these problems to find a solution to them.
Most often, these societal issues are left to the government and NGOs to devise measures to tackle them, but it shouldn't be like that. Social Entrepreneurship can be a better alternative to bring a positive change to these existing issues.

To fuel the entrepreneurial interest in solving complex social problems, the Indian government has set up a Samridhi Fund Scheme of Rs. 430 crores as a social venture capital fund, with contributions from government and non-government agencies.
In this article, let's get into the details of the Samridhi Fund Scheme and understand its objectives, benefits and eligibility criteria to apply for it as a social entrepreneur.
Before that, let's understand why India needs social entrepreneurs.
Why India Needs Social Entrepreneurs?


As Prime Minister Narendra Modi addressed the country on the occasion of India@75, he focused his speech on India becoming a developed nation before it marks the Centenary of Independence.
Becoming a developed nation, it's not just about economic development, job creation, and generating revenue through taxes. There needs to be a targeted focus on addressing the disparity within India's states.
So, it is not about economic development alone; the focus should be on bringing parity across all the Indian states on a socio-economic scale.
As per the 2011 census, around 68% of India's poor lives in 8 low-income states primarily spread across the central and eastern part of India. These states are:
Rajasthan
Madhya Pradesh
Chattishgarh
Jharkhand
Bihar
Uttar Pradesh
Odisha
West Bengal
Compared to other Indian states, these states suffer from a lack of infrastructure, investment, technological development, poor healthcare facilities, and lower investments.
It shows that becoming a developed nation is not possible without social advancement. So, social entrepreneurs and innovators focusing on major societal problems have a significant role to play in the next 25 years to achieve developed nation status. To support the growing need to address social issues with entrepreneurial ventures, the government of India has launched the Samridhi Fund Scheme.
About Samridhi Fund Scheme:

Samridhi Fund Scheme, the social venture capital fund, is approximately Rs.430 crore. It is set up from the collective contribution from the Foreign, Commonwealth & Development Office (FCDO), United Kingdom, in association with the Small Industries Development Bank of India (SIDBI), United India Insurance Company Limited (UIIC), and Life Insurance Corporation (LIC).
The fund's primary objective is to provide venture capital to social enterprises that can deliver social & environmental returns to the country and financial returns to the company.
Under this scheme, the funding is granted in the form of equity or equity instruments like preference shares, convertible debentures, etc.
And the SAMRISHI FUND SCHEME is exclusively focused on India's eight poorer and low-income states. This whole fund is managed by SVCL - SIDBI Venture Capital Limited, a subsidiary of SIDBI.
Primary Target Area of The Samridhi Fund Scheme:
All the funding allotment under SIDBI led Samridhi Fund Scheme will be directed towards social entrepreneurial ventures that focus on any of the below-mentioned areas:
Water & Sanitation
Infrastructure development
IT& ITES
Agriculture & Allied Activities
Developing Affordable Healthcare
Education and Skill Building
Clean and Green Energy Technologies
Financial Inclusion, including Microfinance institutions and SFIs.
Building Better Livelihood
Eligibility Criteria For A Business To Get Samridhi Fund:
Businesses that provide market access for the poor.
Business should be economically viable.
Companies should be focused on environmental, social and governance matters.
A business that increases the capital flow to any of the low-income states mentioned above.
Businesses should be socially relevant and create an impact on the poor as a customer, producers and employees.
The social entrepreneurial venture approaching Samridhi Fund should have a clear plan to expand its business operation in any or all of the following states:
Rajasthan, Madhya Pradesh, Chattishgarh, Jharkhand, Bihar, Uttar Pradesh, Odisha and West Bengal.
List of Businesses or Activities Not Eligible For Samridhi Fund Scheme:
Here is the list of businesses or activities categorized as not eligible for the Samridhi fund scheme. Make sure your business activity doesn't support or undertake any of the following:
Businesses should not conduct any illegal or banned activities, like child labor.
Businesses should not deal with arms and ammunition.
Businesses have already proved to be involved in corruption and fraudulent activities.
Businesses dealing with pesticides, wastes, ozone-depleting substances, hazardous chemicals, asbestos, or endangered or protected wildlife or wildlife products. These business activities will not be funded through this scheme.
Documents Required To Apply For This Scheme:
Detailed memorandum declaring the company's background
Information about existing Promoters and Investors
Past financials of the company
Business plan
Financial projections for both the short-term and long-term, etc.
Process Of Samridhi Fund Scheme:
The complete funding process takes 3 to 6 months in total, and here are the following stages:
Go or No Go Decision Stage:
In this stage, the based initial review will be conducted by SVCL and the investment pitch by the applicant company, and the decision will be made by the Investment Committee (IC).
Next, the SVCL team will conduct a detailed appraisal.
The Investment Committee will make the final decision.
Due Diligence and documentation procedures will be carried out, and funding gets finalized.
Highlights and Benefits of the Samridhi Fund Scheme:

Under this scheme, social venture capital funds are primarily granted to companies at the growth stage that have already proved to have innovative and sound business models, products, and technologies. The business should also showcase the potential to scale considerably.
Samridhi Fund Scheme provides capital investment to select social entrepreneurial ventures between INR 5 to 25 Crore.
In exceptional cases, Samridhi Fund Scheme's Investment Committee may also make the capital investment through this scheme beyond the said range; the business showcases the extraordinary potential to impact those states.
Impact Created Through Samridhi Fund Scheme:
Since its launch, the scheme has created a significant impact in the low-income states of India in the following areas:
Total Jobs Created: 24,000+
Improved Access to Financial Services: 6.02 Million
Access to Quality and Low-cost Healthcare: 2+ Million Patients
Access to Clean Water for Drinking: 1.8+ Million Individuals
Total Number of Water Treatment Plants Installed: 3300+
Total Number of Farmers Benefited: 28000+
Total CO2 emissions that have been offset annually: 10.5 MT
CONCLUSION:
As we have reached the end of the article, if you are a social entrepreneur with a business that can make a more significant social impact along with scalability potential and want to grow your business, Samridhi Fund Scheme is for you. Make of this opportunity to develop your company that works towards building a better society.
Author : Dharani
Date : 31-Oct-2022

GET HELP