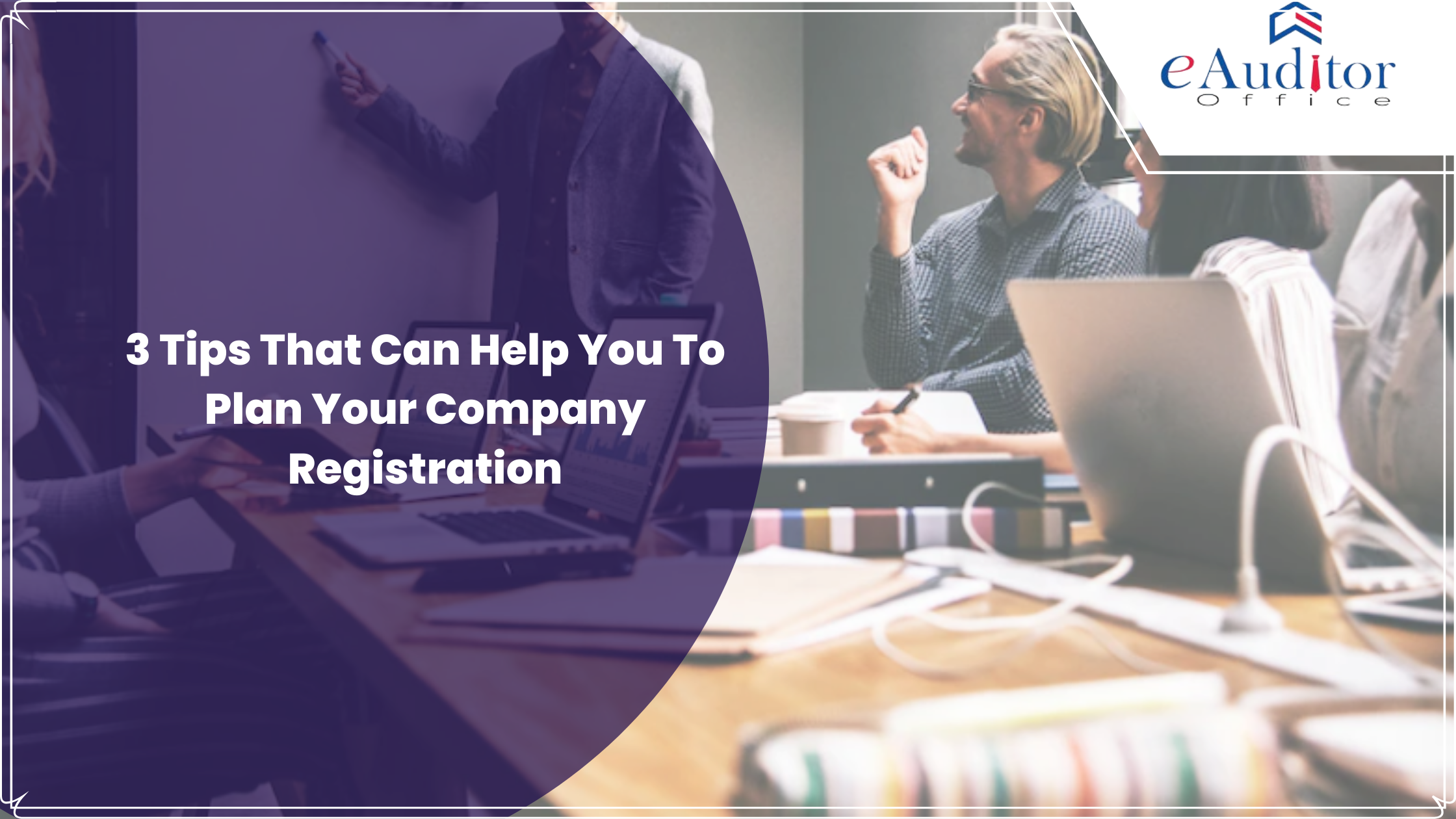 When you want to build your company or engage yourself in a startup, what is the most essential thing you need to do to make your company recognizable in the corporate world? The registration or incorporation of the company is the most important step to growing your business identity in the business world. By registering your company, you will come across many benefits that will help you make your business transparent and beneficial for yourself and others.
The company's registration gives you many rights, and with those rights, it also gives you certain responsibilities that you need to consider. Sometimes registration of your company can be difficult. Because you haven't considered some important steps, the process becomes lengthy and time-consuming. The registration of private limited company, to register startup India, or LLP Company registration can be confusing and difficult.
So, here are the three tips that will enable you to register your company adequately and will complete your task uncomplicated and steadfast.
3 TIPS THAT CAN HELP YOU TO REGISTER YOUR COMPANY IN A BETTER WAY:
Follow these tips and get rid of the time-consuming company registration process.
1. Researching and Planning are essential:
To register a private limited company online, to register a startup in India, or to do limited liability partnership registration is a significant part of building your business, and it takes a lot of brief research and planning. Planning and researching are vital requirements before you register your company. And this comes with considerable accountabilities and necessities to make the process worth rendering.
It is important that the founders and owners of the company practice planning and researching at the very beginning. If not done at the commencement, then they might get into trouble with the process as time would be deficient. As a result, the entrepreneurs ought to do the needful such as research and planning at the right time to avoid any sort of complications. If done at an early stage, then it will render benefits that a short period won't be able to.
The process should include the Structure of the company, management of the company, framework of the company, and tax liability. If we talk about VAT(Value Added Tax); according to Section 2(40) of VAT Act- Turnover (or) TOT: A tax on the taxable turnover of dealers registered or liable to be registered for TOT
Sec.2(41) of VAT Act: Turnover Tax Dealer (or) TOT Dealer: Any dealer who is registered or liable to be registered for TOT (As per Sec.17(7))
Then there is CST(Central Sales Tax) 1956. Section 2(c) of the CST Act states Declared Goods as those declared u/s 14 of the CST Act as Goods of special importance in inter-state- trade or commerce.
If you start a company that includes transportation of goods, then taxes like VAT and CST will be applicable to your company. And GST would be an important tax to pay when it comes to paying taxes. To pay GST if you have a Private Limited Company, you need to do GST registration for Private Limited Company. Any Company, Firm, or person buying or selling goods or delivering services has to register themselves under Goods and Services Tax (GST) to avail of the benefits of the input tax credit.
Registration for GST can be done online on the website of Goods and Services Tax www.gst.gov.in, where a Temporary Reference Number (TRN) for the application is generated.
All businesses, whether public or private limited companies, should register for their GST. Registration for GST is mandatory for all companies that market their goods or render services via e-commerce platforms
2. Initial levels should be straightforward and manageable:
The next tip is to make the primary levels simple. Before you register your company, whether it's a Private Limited Company or a Startup India registration, or LLP incorporation, it's mandatory to know why you are doing this and how it will benefit you in the future. However, if you sense obliged when it comes to incorporation as security of early employees' equity, certain agreements can help you with this, such as Employee Stock Option for Startups.
ESOP can be developed by companies in India. Most Startups are Private Limited Companies and managed by the Companies Act 2013.
The Act gives permission for the allotment of shares to employees of the startup (or its holding or subsidiary company), under an approved ESOP, at a future date but at a pre-determined value.
All you need initially in the trek of your business is the primary agreement. These agreements can trace the duties and functions of the founders. These agreements include clauses that affect the proprietorship of the IP (intellectual property) created by them.
In the Sole Proprietorship, it is not compulsory to register a sole proprietorship; still, you might need local business permits or licenses depending on your industry and other registrations like Udyog Adhaar, etc.
If a company wants any relaxation approval, then NLCT is required as per Clause 2 sub-section (41)
The exemption allowed to private limited companies about the further issue of shares is withdrawn. Further issue of shares under section 81, which is applicable to both private and public limited companies. Evaluation of shares shall be done on the basis of the certificate issued by the registered valuer subject to such conditions as may be prescribed. (Clause 62)
To have all these important details in a paper in the form of an agreement or contract, it becomes easy to move further in the registration process. With the founders and members of the company, you can discuss all the provisions and can make an agreement for your company which will help you through your registration process.
3. Registration of the Company when mandated:
When you have developed a startup or business to earn revenues, it seems challenging to register a company because you need sales tax registration in the name of your business.
Form D: Every sale made to the Government is taxed at the rate of four percent or pertinent sales tax rate for the specific sale within the state, whichever is lesser. To enjoy this discount on CST, Form D is provided by the government department that buys those products.
Form I: This form should be provided by the businessman or a dealer living or operating in a Special Economic Zone (SEZ). This form offers a rebate on the Central Sales Tax as there are no taxes imposed when the deal is made to a dealer from SEZ.
Companies will need to register themselves when they commence looking for some external investment.
When your company needs to be registered, there will be some consequences that will create obstacles during the registration. To skip those consequences, you might need to invest your time and money to make your registration process transparent when it comes to the private limited company. The recruitment will become more flexible you will be able to acquire the highly qualified members for your company. The incorporation will enhance the business relations with your investors, customers, and stakeholders. As a result, the registration of your company will safeguard the vital assets and wealth of your company.
CONCLUSION:
With the tips given above, you can make the registration process of your company better and more transparent. With extra attention and effort, you can also save yourself from some legal actions and accusations. All you need to do is go through the legal provisions and rules that will help you in the process. And to make some appropriate decisions at the right time. So, these are the three tips that can make your company registration better.

Author : Sakshi
Date : 01-Jul-2022

GET HELP