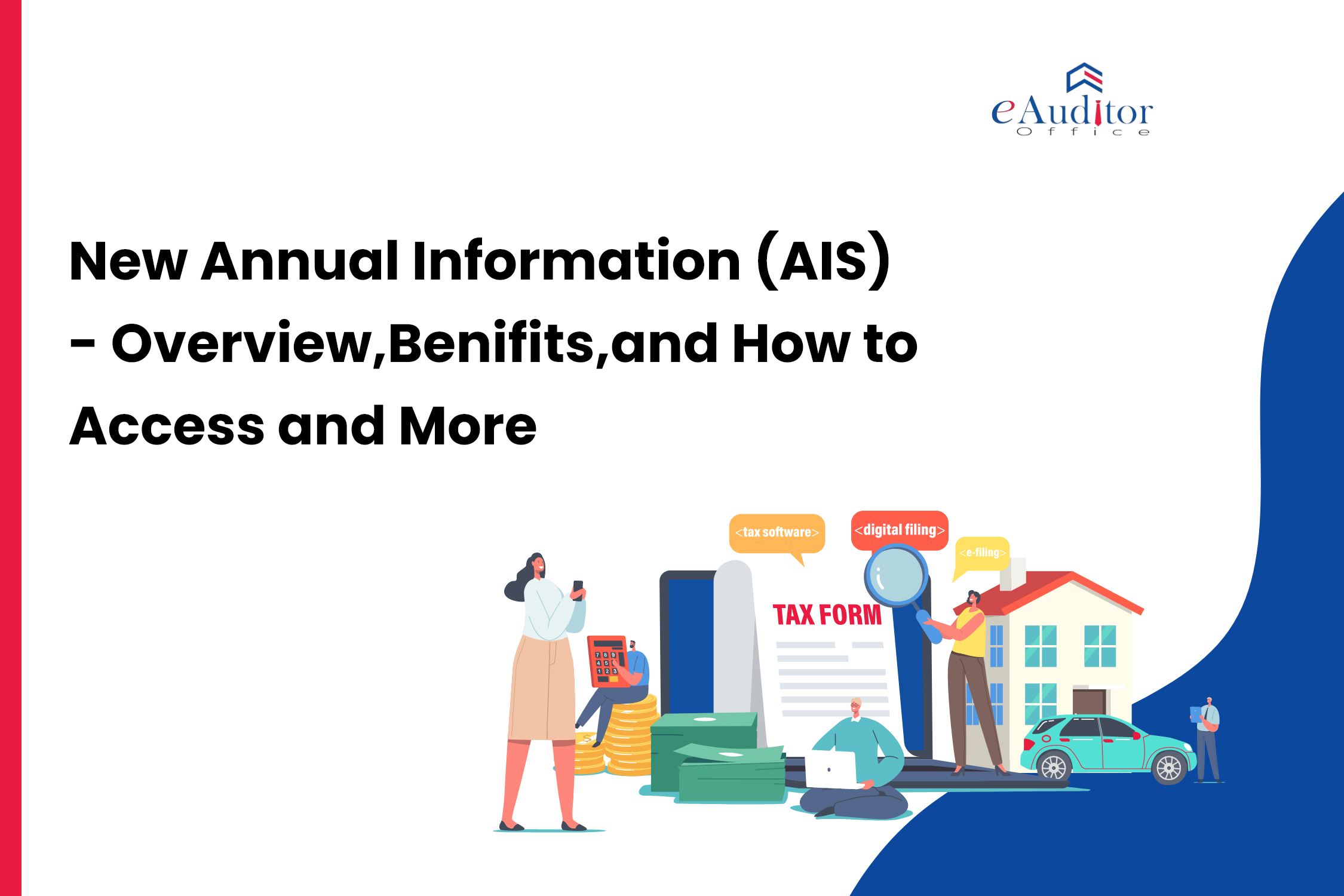 New Annual Information Statement (AIS) - Overview, Benefits, and How to Access and More

Last year in December, the Income Tax Department announced the new AIS (Annual Information Statement) to ease the income tax filings for the taxpayers. With all the important information being available now in one place through the new AIS, the tax filing has become hassle free.
What is an Annual Information Statement (AIS)
An Annual Information Statement is a comprehensive statement of the information displayed in form 26AS, including all other information like interest, dividend, securities, mutual fund, international remittance, etc. It provides a comprehensive picture of all the information in one place. This reduces the possibility of missing out on any important information.
Form 26AS only provides the information related to the tax deducted, collected, and deposited during the year. Hence this new AIS is said to be an extension of form 26AS in a way. AIS also provides an added functionality to the taxpayers where they can modify the information which is not properly reflected.

Salient features of Annual Information Statement (AIS)
It enables taxpayers to view AIS and upload feedback in an offline manner using the AIS utility
Taxpayers can also use the AIS mobile app to view AIS and submit input or feedback
A streamlined Taxpayer Information System (TIS) can be prepared through AIS which eases the return filing processes
Taxpayers can submit their feedback online on information provided in AIS
The AIS information can be downloaded in PDF, JSON, and CSV file formats
It includes additional information like interest, dividends, securities, mutual funds, international remittance, etc.

Step by Step Process to Access AIS
The step by step procedure to access your Annual Information Statement is as follows:
Step 1: Log in to the income tax e-filing portal
Step 2: Go to services then Annual Information Statement and click on "Proceed"
Step 3: After this, you will be redirected to the compliance portal where you can check your Taxpayer Information Summary (TIS) and Annual Information Statement (AIS).
Step 4: Select the relevant financial year, for which you want to view your TIS and AIS, and other relevant details
Step 5: You can also download TIS and AIS through the download option given on the portal.
Usually, these downloaded PDF files are password protected. For this, you can enter a combination of your PAN (in upper cases) and date of birth (in case of the individual taxpayer) or date of incorporation (in case of company or firm).

Different Types of Information Provided in AIS
In an Annual Information Statement, the information is provided in two different parts i.e. Part A and Part B. The detailed information of Part A and Part B is as follows:
Part A:
General information of the taxpayer is included in this part, like Aadhar card number, PAN, contact details, name, date of birth or date of incorporation, etc.
Part B:
This part covers the following information:
TDS/TCS: Information related to TDS or TCS is provided here like information code, information description, and information value of the TDS or TCS.
SFT or Statement of Financial Transactions: All the information received from reporting entities is provided here. This includes SFT code, information code, and information value.
Payment of Taxes: Information related to Advance Tax and Self Assessment tax is provided here.
Demand and Refund: This includes the information related to the demand raised and refunds initiated during a financial year.
Other information: Any information received from other sources is included here like data related to Annexure II salary, interest on Refund, outward foreign remittance or purchase of foreign currency, etc.
Author : Simran
Date : 12-Jul-2022
FAQs on Annual Information Statement
A Taxpayer Information Summary is a summary of the aggregate information of a taxpayer. This information is provided in categories where TIS provides the derived value and processed value.
The information provided in AIS displays a feedback option with it where the taxpayer can give his or her comments. It can be submitted either online or offline. Feedback can be given in options like:
The major difference between these two is that Form 26AS contains information like tax deducted or collected during the year, property purchased, high value investment. Whereas AIS is a detailed or comprehensive statement that includes much more information than the Form 26AS.

GET HELP