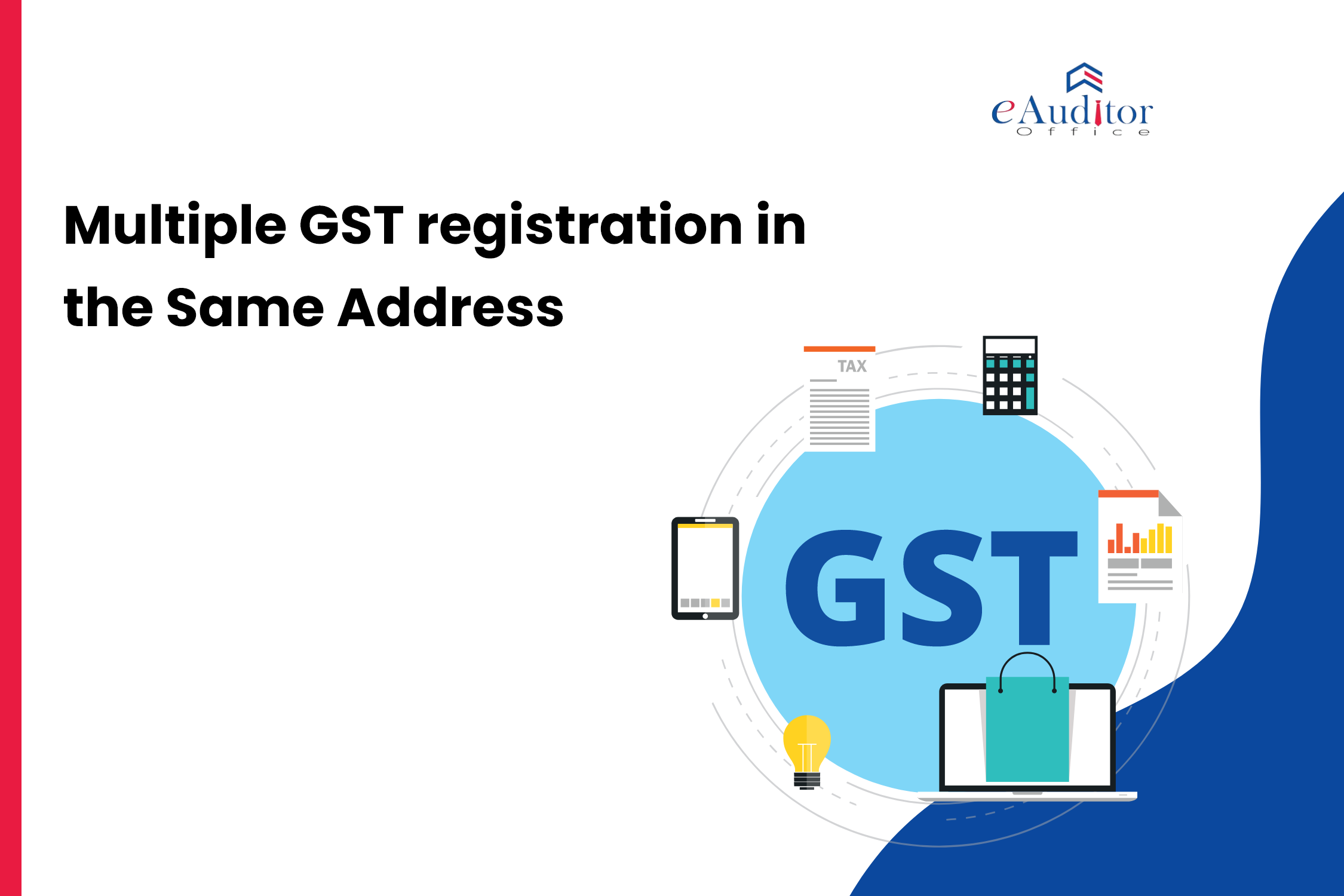 Multiple GST Registration in the Same Address

GST registration is mandatory for many companies in India. While the requirements and process of registration are relatively simple and easy to follow, there are certain confusions and ambiguities.
One of them is there is no provision to declare whether multiple GST registrations can be made at the same address by different entities. In this article, we will give you clarity on that.

Multiple GST Registration on Same Address

Traditionally, every business entity has a registered office that is reserved only for them. This is the address the business is expected to give while registering for GST. The purpose of this is to help the authorities keep track of businesses, communicate official notices and better monitor their activities.

However, with the advent of co-working spaces and virtual offices, it has become easier for businesses to share office space. This is especially common among start-ups and small businesses that want to save on costs.

We are seeing co-working spaces where more than 10 businesses operate. It is convenient for them as they don't have to worry about setting up or maintaining the space, yet get all the facilities needed to run their business.

Since there is no explicit provision in the GST law about multiple businesses sharing the same registered office, there is some confusion about this.

The rule of thumb is that if the businesses are unrelated and have different PAN numbers, they can very well share the same registered office. In fact, this is quite common and nothing is stopping them from doing so.

In the case of Space lance Office Solutions Private Limited – 2019(8) TMI 817 – Authority for Advance Ruling – Kerala, the applicant had applied for an advance ruling to clarify if multiple businesses can share the same registered office. The AAR held that there is no restriction on this and businesses can have their separate GST registration even if they share the same registered office.

However, businesses must remember that even though there is no restriction on sharing a registered office, it should be a physical space where the business actually operates. The business should have a signboard at the office and the GST registration certificate should be displayed there.

Additionally, businesses must ensure that they have a separate bank account for each GST registration. This is to ensure that there is no mix-up of funds and that all transactions are properly accounted for.

If the businesses are related or share the same PAN number, they cannot share the same registered office. This is because the businesses are then considered to be a single entity for GST purposes.

The businesses would have to select one of the businesses as the 'main' business and get a GST registration for that. The other businesses can be registered as 'branches' of the main business and use the same GST number.

This is quite simple to do and there is no need to worry about getting separate GST registrations for each business entity.

If you are a business that is planning to start operations, you should consider getting your GST registration online done. We can help you with this and also provide all the other services related to GST like filing returns, managing accounts etc.

To learn more about our services, please get in touch with us today.
Author : Nivetha
Date : 12-Jul-2022

GET HELP