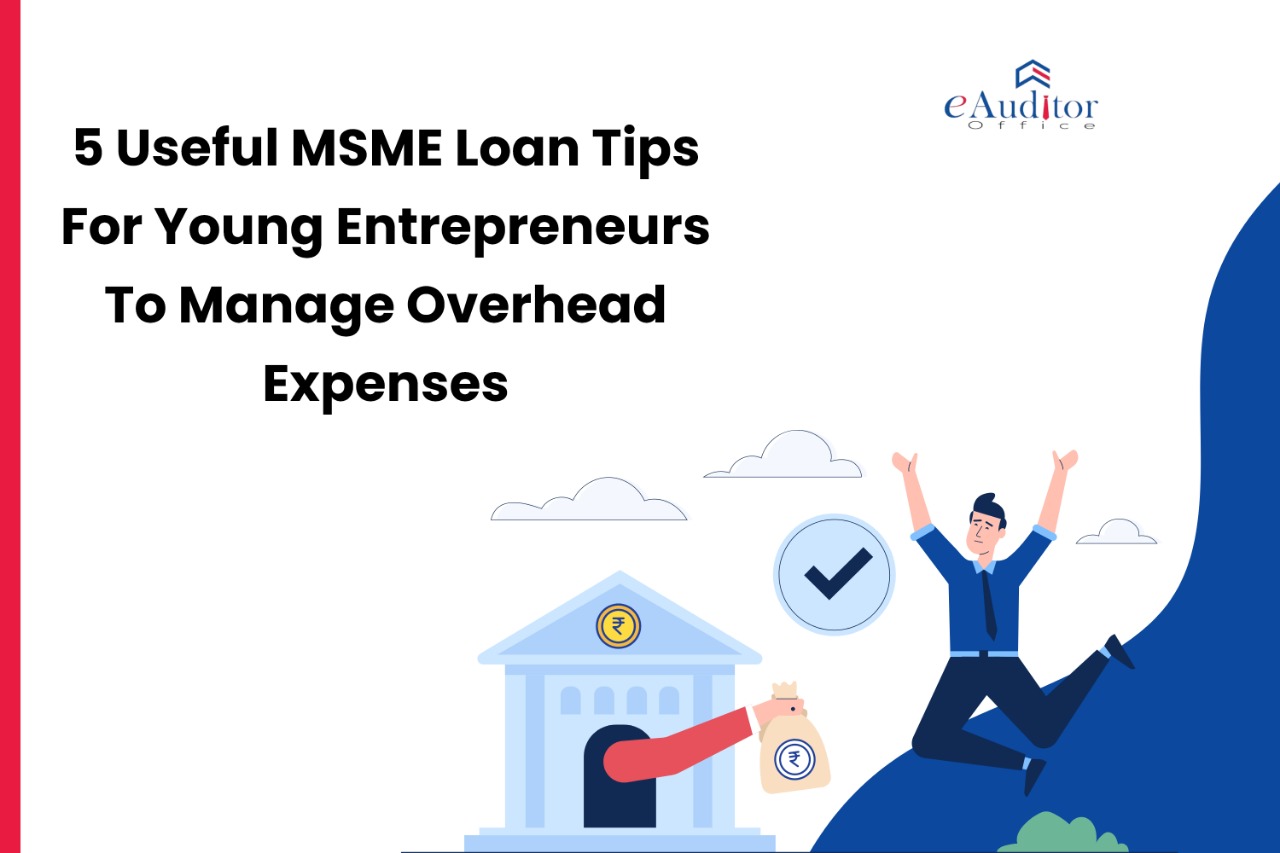 MSME Loan Tips for Young Entrepreneurs – Prerequisites for Applying Business Loan
Businesses are the hotspots of profit generation. When it comes to MSMEs, they have a significant contribution to the economy of the nation. However, it is quite common that such MSMEs require funding for operating their business. Whether it's for expansion of the business or meeting out liquidity crunch, a business loan acts as a savior for such MSMEs. Therefore, it is important for such business owners and entrepreneurs to understand the nits and grits of MSME loans. To aid them, here are some of the useful MSME loan tips for young entrepreneurs.
5 Useful Business Loan Tips for Young Entrepreneurs
Following are 5 useful MSME loan tips that every young entrepreneur should follow:
1. Always Check Your Eligibility Before Applying
Before applying for the MSME business loan, you shall determine whether you fulfill the business loan eligibility criteria or not. Most banks require a CIBIL score of 750 or above for financing. The CIBIL score is a 3-digit number that depicts your credit history and performance. It is between 300 to 900. If you have a CIBIL score of 800 or above, then it's considered excellent by the banks and financial institutions. Further, each bank or financial institution has its own eligibility criteria and parameters like turnover and profitability, number of years of experience etc. Ensure that you satisfy the loan eligibility criteria before you apply for the business loan.
2. Decide on the Amount and Tenure of the Loan
Before applying for the loan, determine the amount of loan you need. Understand your financing needs because over-borrowing will attract unnecessary interest costs and under-borrowing won't fulfill your purpose of borrowing. Secondly, you need to decide the tenure of the loan. Amount and tenure directly affect your EMI. If you go for a higher loan amount but can't afford to pay a huge EMI each month, then you will have to go for a higher tenure as well. Remember, the higher the loan amount and tenure, the higher the interest you pay.
3. Compare Before Decide
Before finalising any lender, it is always wiser to compare multiple options and then select the one that best suits your needs and preferences. Following are the points that you should compare before finalising any lender:
Interest Rate: This is the foremost point that will directly impact your EMI amount. The higher the interest rate, the higher the EMI that you will have to pay each month. The MSME business loan interest rate depends upon multiple factors like the amount of loan to be borrowed, your profile, your CIBIL score etc. If you have maintained proper documentation and have a good credit history, then you can avail of a business loan at an attractive interest rate. Different lenders offer different rates of interest.
Other Charges: Other charges normally includes processing fees, administrative charges etc. This again varies among the lenders. Find the one that offers a business loan at minimum charges.
Terms and Conditions: Apart from the above, there are multiple terms based on which business loans are offered by banks and financial institutions. This includes turnover and working capital limits, collateral requirements, guarantor requirements etc. Always read the terms and conditions carefully before availing a loan from the lender.
[Pro Tip: If you want to compare various lenders to know the current actual interest rate and other charges based on your profile and CIBIL, it is always preferable to go with a professional who can help you get financing with the best lending institution that suits your needs.]
4. Avail Tax Benefits on Interest Payments
Funds availed of from MSME business loans are used for business purposes. Therefore, the interest paid on such loans is allowed as a deduction under the Income Tax Act, 1961. This can help you save significant taxes on your business income.
5. Keep Documents Handy
The lender will require certain documentation before extending the loan to you. The basic documents required to avail of the business loan include:
PAN Card of the owner
PAN Card of the business (if any)
Aadhaar Card of the owner
Passport size photo of the owner
Address proof of the owner
Office address proof
Bank statement
Income tax returns
Business proof
GST returns (if any)
Contact details
Any other details as may be required
In a Nutshell
When it comes to business, there is uncertainty in the fact that the business may face a temporary cash crunch. Business owners may find it a bit difficult to maintain reputation and goodwill, especially with the suppliers. This is especially seen in the MSME sectors. A good way out is to go ahead with a business loan that can help you solve the crisis. While it may involve a bit of extra cost, however, it certainly benefits in the long run due to timely payments and goodwill.
Secondly, businesses require funds to expand their operations. While a certain amount can be invested by the owner, loans are a good option in order to create leverage in earnings. This is because while the interest outflow is fixed, the earning potential is limitless. If you follow the above MSME business loan tips, you will certainly get your loan sanctioned. To avail of an MSME business loan, then contact your eAuditors now!
Author : Dipen
Date : 19-Jul-2022

GET HELP