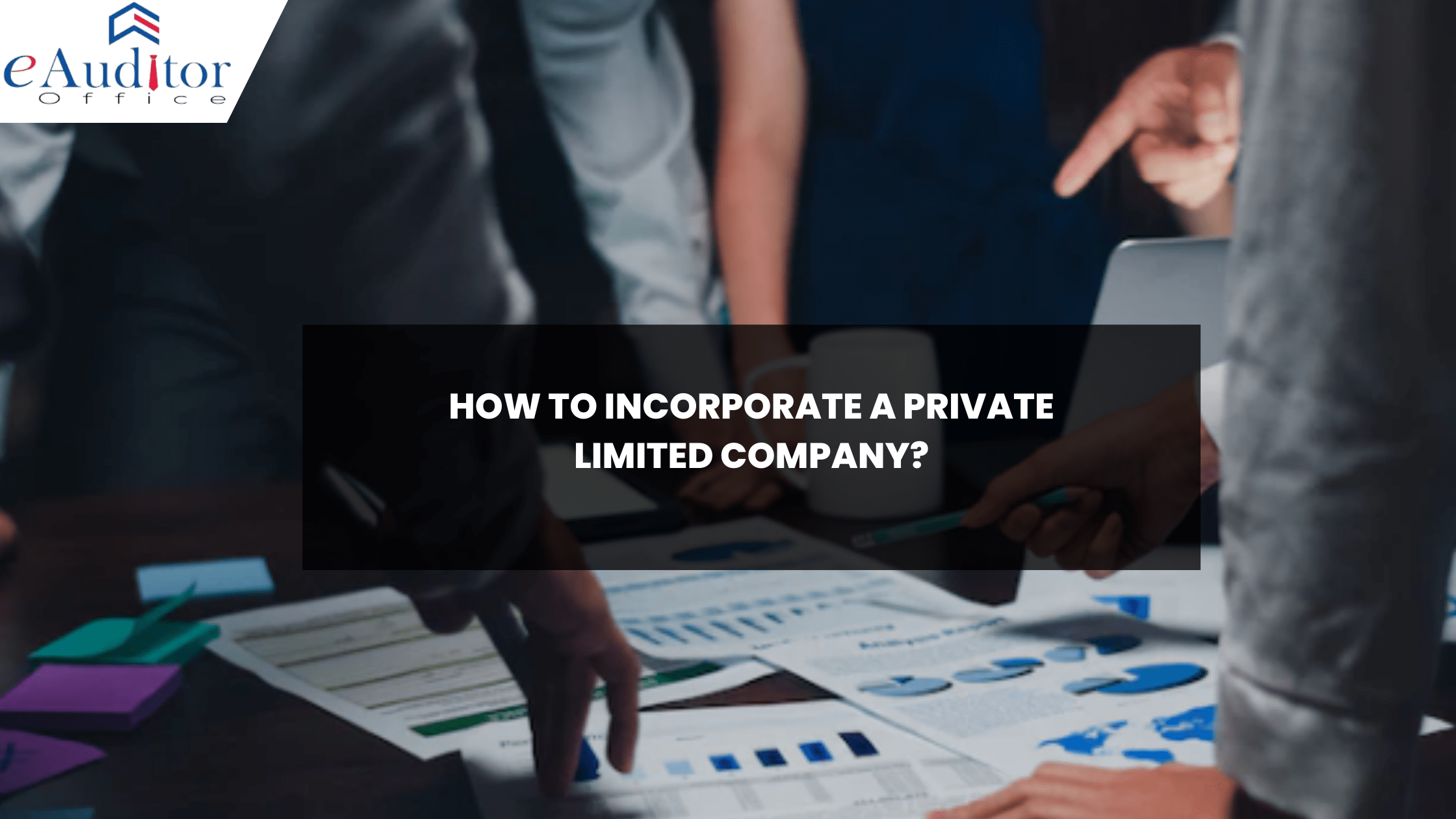 With the startup environment booming across the country and an increasing number of people trying to strike out on their own, it's more important than ever to be well-versed in various business models. So, are you looking to register your Private Limited Company for GST? Do you wish to register your Pvt Ltd Company online? Don't worry! Ready to enter into details? Read on! That's exactly what our blog is here to help you with.
Before we begin, let's give you insights about a Private Limited Company.
A Private Limited Company is a trading entity owned by private investors. The formation of a private limited company is governed by the Companies Act of 2013. But the question here is what benefits your Company will get as a result of being a Private Limited Company?
Here's a host of benefits available:
1. Limited Liability
The primary benefit of a private limited business is that its owners are only liable to a certain extent. If the Company goes corporate insolvency, the shareholders' assets will be preserved. The owners are only accountable for the amount they invested in the Company if it goes corporate insolvency. The money of a firm stays with the Company and does not fall on the shoulders of the owners.
2. Tax Efficient
Businesses can save money and enhance revenues by doing so. Because they can claim corporation tax reduction on their profits, private limited corporations are tax-efficient. Furthermore, private limited firms can pay their shareholders' dividends, taxed at a reduced rate. In addition, several other tax benefits are available to businesses, such as capital allowances and R&D tax credits.
3. Separate Legal Entity
A private limited corporation is distinct from its shareholders and directors in legal status. This means the corporation can enter into contracts with other companies and persons and is responsible for its debts. However, shareholders are the only ones who can claim the money. This can provide significant protection for shareholders by limiting their liability.
3. Raising Capital is easy
Private Limited Company is growing more popular due to its reputation in attracting investors. This can be accomplished by issuing new shares, borrowing money, or issuing bonds. Furthermore, it is sometimes easier to approach high-net-worth individuals for finance when functioning as a private limited business.
4. Professional Image
A private limited company gives firms a professional image, which can be beneficial when it comes to obtaining new clients or investors. It also demonstrates that the industry is well-established and long-lasting. This is because private limited companies have a higher level of credibility and stability than sole traders or partnerships.
5. Perpetual Succession
The term "perpetual succession" refers to the Company's continued existence. That means that the Company will not be harmed by the death, bankruptcy, or leave of its members. For example, if one of the private limited Company's 200 members dies or leaves the Company, the private limited Company continues to exist.
Now that you know the benefits of a Private Limited Company, let's show you its features:
The presence of Two members is compulsory to operationalize a Private Limited Company. The maximum limit is fixed at 200.
The assets of the shareholders are not at stake. However, if a corporation suffers a loss, its shareholders may be forced to sell their assets to cover the loss.
The Company will continue to exist indefinitely even if one of its members dies or if it declares bankruptcy.
A private company requires at least two directors and a minimum of two shareholders to begin its operation.
Previously, starting a Private Limited Company in India needed a minimum of Rs 1,00,000 as paid-up capital. However, the clause was repealed by the Companies (Amendment) Act of 2015.
The term "Private limited" must be thereafter the name of the Company.
Like a public limited company, a private limited company allows you to transfer shares freely. However, the Articles of Association of private companies can restrict the right to transfer the shares freely.
Specific additional requirements are also necessary, including
A private limited company's directors and shareholders can be the same people.
At least one of the Company directors must be an Indian resident.
There is no requirement for the required minimum capital.
A Digital Signature Certificate (DSC) and a witness are required for two promoters.
For each director, a Director Identification Number is an essential requisite.
Let's move on to the documents required for Private Limited Company's Registration in India.
You may acquire a list of necessary documents and have your Company incorporated quickly. The following list of documents is one of the most crucial prerequisites for getting a Private Limited Company's Registration in India.
PAN card and passport of Indian and international directors, respectively, as confirmation of identity.
Proofs of address: Residence proofs: Ration card, Aadhar card, driver's license, or voter ID. The premise's bank statement or power bill
NOC from the property owner.
A copy of the property deed or sale deed (for an owned property)
You have to give passport size photographs of the directors and shareholders.
You have to provide the details pertaining to the Memorandum of Association (MoA) and Article of Association (AoA).
You have to reveal the amount of your share capital along with the preferred shareholding ratio.
Now that you know the documents required let's share details about how you can get along with your Private Limited Company's registration online?
For the Private Limited Company's registration online, follow the steps ahead:
First, check the availability of the Company's name.
A Digital Signature Certificate (DSC) must be obtained and a Director Identification Number once the Company's name has been finalized (DIN).
Fill out the Memorandum of Association (MoA) and Articles of Association applications to register your private limited Company (AoA).
Subsequently, apply for the Company's PAN and TAN.
The certificate of incorporation will be generated using the PAN and TAN.
Finally, open a current account in the Company's name.
The application form will also be submitted along with the required papers.
If the CPCB requests it, you have to provide additional information.
After the completion of the process, you will get the EPR certificate.

As you know already that the government implemented the new GST laws. Indian taxpayers have seen a significant reduction in their tax burden. In addition, implementing the new GST laws has resulted in a substantial decrease in other taxes.
The registration of a Private Limited Company under the GST Law necessitates acquiring a unique GST number from the relevant tax authority to collect taxes on behalf of the government and claim an Input Tax Credit for taxes on inbound supplies.
Because GST registration is entirely online, you can obtain your GST number for your Private Limited Company anywhere in India.

How to opt for GST Registration for a Private Limited Company?
For GST Registration of Private Limited Company, follow the steps below:
At www.gst.gov.in, you can avail of the GST registration online.
For the application, TRN is generated.
Go to the GST Online Portal and log in.
In Part-A of the form, you have to provide the details of your PAN, Mobile No., and email.
The Portal verifies your information by sending you an OTP on your mobile or through email.
Then you must supply the required documentation.
Use the received number to access and fill out Part B.
Following that, you will be given an Application Reference Number.
The uploaded documents will be verified by the GST Officer.
It might so happen that the GST Officer may either reject or accept your application within 7 working days.
You have to provide additional proofs or clarifications if asked.
After the completion of the procedures, you'll get a GSTN number.

Concluding Remarks:
To summarise, understanding how to create a Private Limited Company is crucial before Pvt ltd registration in India. Apart from this, incorrect information may create a delay in the registration process. We are sure that the above information provides you with the inside scoop on all you need to know about the registration of the Private Limited Company.

Author : Sakshi
Date : 09-Jul-2022
Frequently Asked Questions

GET HELP