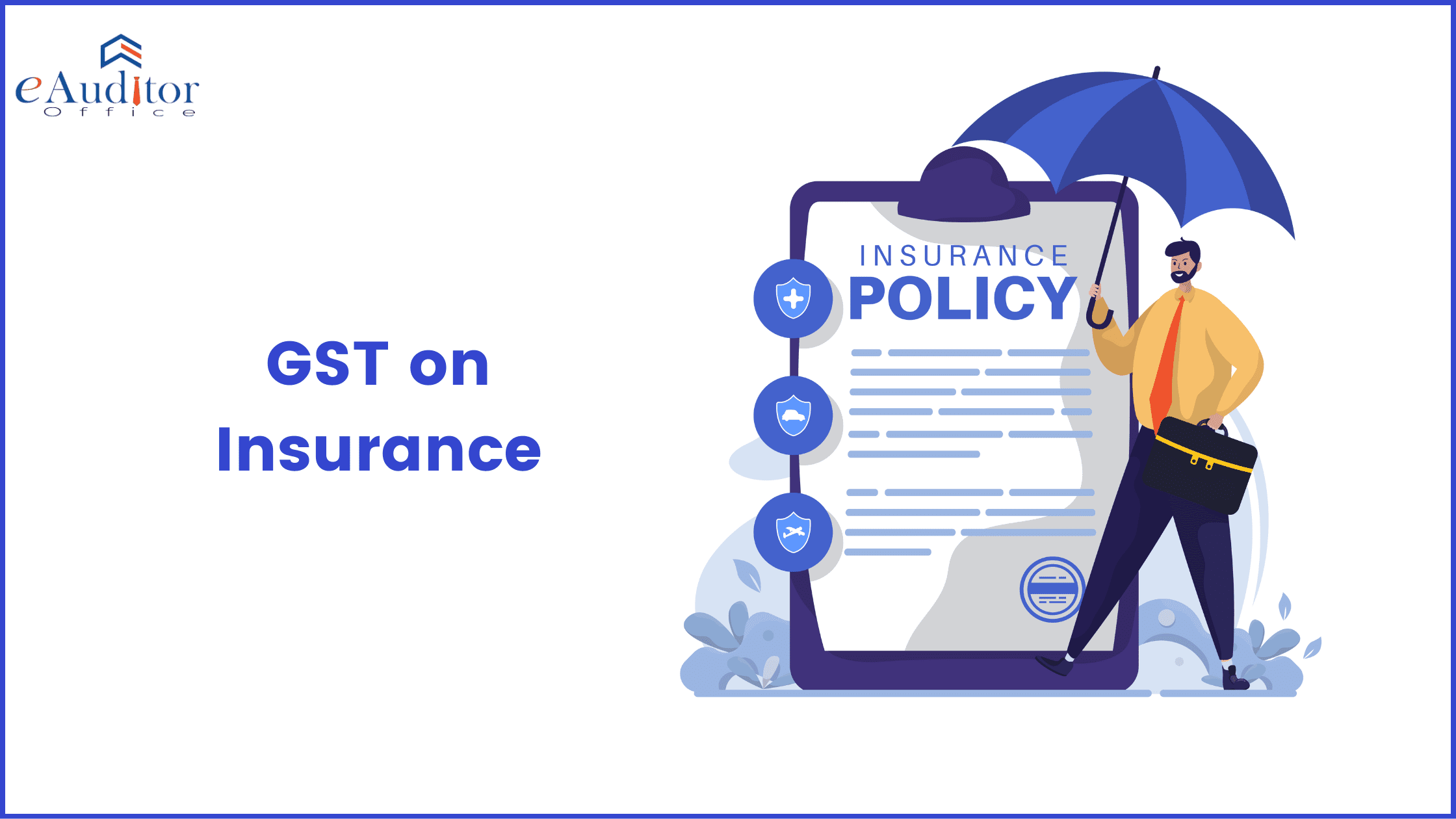 GST ON INSURANCE
Do you want to explore new findings of GST on Insurance? With the implementation of the Goods and Services Tax or GST, India has faced widespread debate. This is because almost every industry in the country has been influenced by GST implementation and its associated rules. This has impacted the Insurance sector of India as well. This post will give you informative insights about GST on Insurance.
Health insurance is very popular in India since it provides financial security in a medical emergency. With rising medical costs, the relevance of Insurance has grown, and as a result, it has become an increasingly important service industry.
Let's look at the Goods and Services Tax before diving into GST details on Insurance.
What is GST?
GST is a type of indirect tax implemented in 2017. The mission was to unify the tax structure of India and simplify the indirect tax structure.
Now that you know about GST let's look at the benefits of GST on Insurance services.
Whenever a new tax or rule is imposed, questions about its advantages to the general public are raised. Here are some glimpses of the benefits of GST on insurance services:
Every organization provides a different set of advantages to its policyholders.
Also, if you have not yet purchased health or auto insurance, you should do so as soon as possible.
As the entire cost of an insurance policy rises due to GST, insurance companies find themselves in a gruesome battle to attract customers, and they are forced to offer a diverse choice of options.
As a result, the insurance buyer may be eligible for a discount on policy-related fees or other perks or receive highly lucrative offers.
Insurance firms are more tuned into their clients' demands due to the tight competition, and they are constantly working to improve their customer service standards.
Now that you know the benefits of GST on Insurance services let's get into the details of GST on Insurance.
GST on Insurance
GST has been imposed on Term Insurance, Single Premium, Unit Linked Insurance Plan, Endowments Policy, and General Insurance. GST applies to all types of insurance coverage, including health insurance.
This means that the premium you pay for your medical Insurance is subject to an 18% GST. The cost of health insurance has increased marginally after the advent of GST. On health insurance, only a 15% service tax was required.
Although India's Insurance Regulatory and Development Authority has proposed reducing the GST rate to the Union Ministry of Finance, no significant progress has been achieved in that regard.
The service tax component of insurance prices encourages buyers to consider other significant features of potential life insurance policies. The motive was to raise premium rates, but it has also benefited the industry.
It installed acute competition among insurers. They slashed prices by reducing additional policy-related costs.
GST on Life Insurance
The three types of life insurance are
Term insurance - normal policies
Unit Linked Insurance Plan - insurance and investment under a single integrated plan
Endowment - policy pays a lump sum amount upon the maturity of the policy or death of the insured.
Calculation of value of supply (the amount on which GST is charged) of life insurance policies:
If the policy contains the investment or savings portion and the same is intimated to the policy holder, the value of supply is the gross premium charged for the policy reduced by the premium amount for investment or savings portion.

If the policy is a single premium annuity policy, the value of supply is 10% of single premium charged.

In other cases, the value of supply is 25% of premium charged for the first year and 12.5% of the premium charged for the subsequent years.
Claim for a tax deduction
If you pay GST on Insurance, you may now get a tax credit. The provisions of Sections 80C and 80D of the Income Tax Act of 1961 allow for this. This tax benefit is intended to persuade people to use insurance services, which is a prudent investment under our existing tax system. The taxpayer can claim tax benefits on the GST paid on the insurance policy or the GST paid on the premiums under this clause.
Tax saving scheme on Life Insurance Premiums
Even though the effect of GST on life insurance plans may have been to raise premium amounts, there are several deductions available in India that allows you to save income tax. You can profit from these deductions on your life insurance policy premiums.
Section 80C of the Income Tax Act, 1961 allows you to deduct up to Rs. 1.5 lakh in total life insurance premiums, including GST.
Concluding Remarks
GST has transformed the Indian business sector, and the insurance industry is no exception! So maintain GST compliance and reap the benefits of your insurance business! Hope the above information provides you with the inside scoop on all you need to know about GST on Insurance.
Author : Sakshi
Date : 05-Jul-2022
Frequently Asked Questions

GET HELP