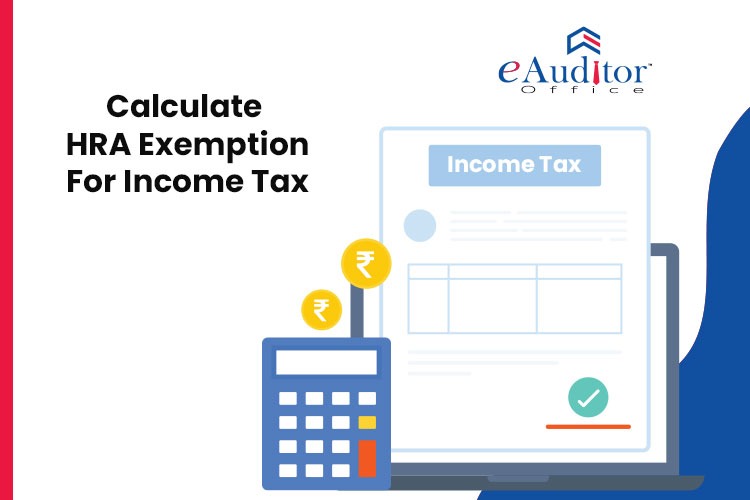 Overview:
A salaried person has been given various exemptions under Income tax laws; A salaried employee who has rented accommodation can get the benefit of HRA Exemption.The full form of HRA is House Rent Allowance. It is basically a deduction of the rent of the house in which an individual is residing. If a salaried person is receiving HRA and not living in a rented house then HRA would be taxable in his hand.
Individuals may claim the least of the following as HRA exemption:
Actual HRA received from the employer.
Actual rent paid less 10% of (Basic salary + Dearness Allowance).
40% of salary (Basic salary+ Dearness 1000*Allowance) if the place of residence is non-metro cities and 50% of salary (Basic salary+ Dearness Allowance) if the place of residence is metro cities.
However, in the new tax regime, honourable finance minister introduced many changes to the old tax system, one of which was related to HRA. Now the salaried person cannot claim the exemption of HRA if he/she opts for new tax regime.
Condition for HRA Exemption
The exemption of HRA is guided by Rule 2A of Income-tax Rules, which provides for the conditions to be met for claiming the exemption under HRA:
The allowance must be specifically granted to the employee by his employer to meet expenditure actually incurred on payment of rent in respect of residential accommodation occupied by the assessee.
The employee should not be the owner of the residential accommodation occupied by him.

The employee must have actually incurred expenditure on payment of rent.
Calculation of HRA Exemption
For the purpose of calculating Salary following things would be considered:
Basic salary

Dearness allowance (if the terms of employment provide)
Let us now take an example for a better understanding.
Mr. Ram is employed in Mumbai and also has taken up accommodation on rent for which he pays a monthly rent of ₹30,000. He receives a Basic Salary of ₹50,000 monthly along with Dearness Allowance of ₹10,000 monthly which forms a part of the salary. He also receives HRA of ₹ 1,65,000 from his employer during the year.
| | | |
| --- | --- | --- |
| SR NO. | PARTICULARS | AMOUNT |
| 1 | Actual HRA received | ₹1,65,000 |
| 2 | 50% of [(50,000+10,000)*12] | ₹3,60,000 |
| 3 | Actual rent ₹ 3,60,000 minus 10% of [(50,000+10,000)*12] | ₹2,88,000 |
| 4 | HRA deduction = Least of 1, 2, 3 | ₹1,65,000 |
Hence, ₹ 1,65,000 would be exempt from salary u/s 10(13A).
Also, if the employee is paying rental expenses but does not receive HRA allowance as a part of salary from the employer or if the person is paying rental expenses but does not have salary income, the benefit of paying rental expenses can still be claimed under Section 80GG of the Act.
Author : Aditi
Date : 29-Aug-2022

GET HELP