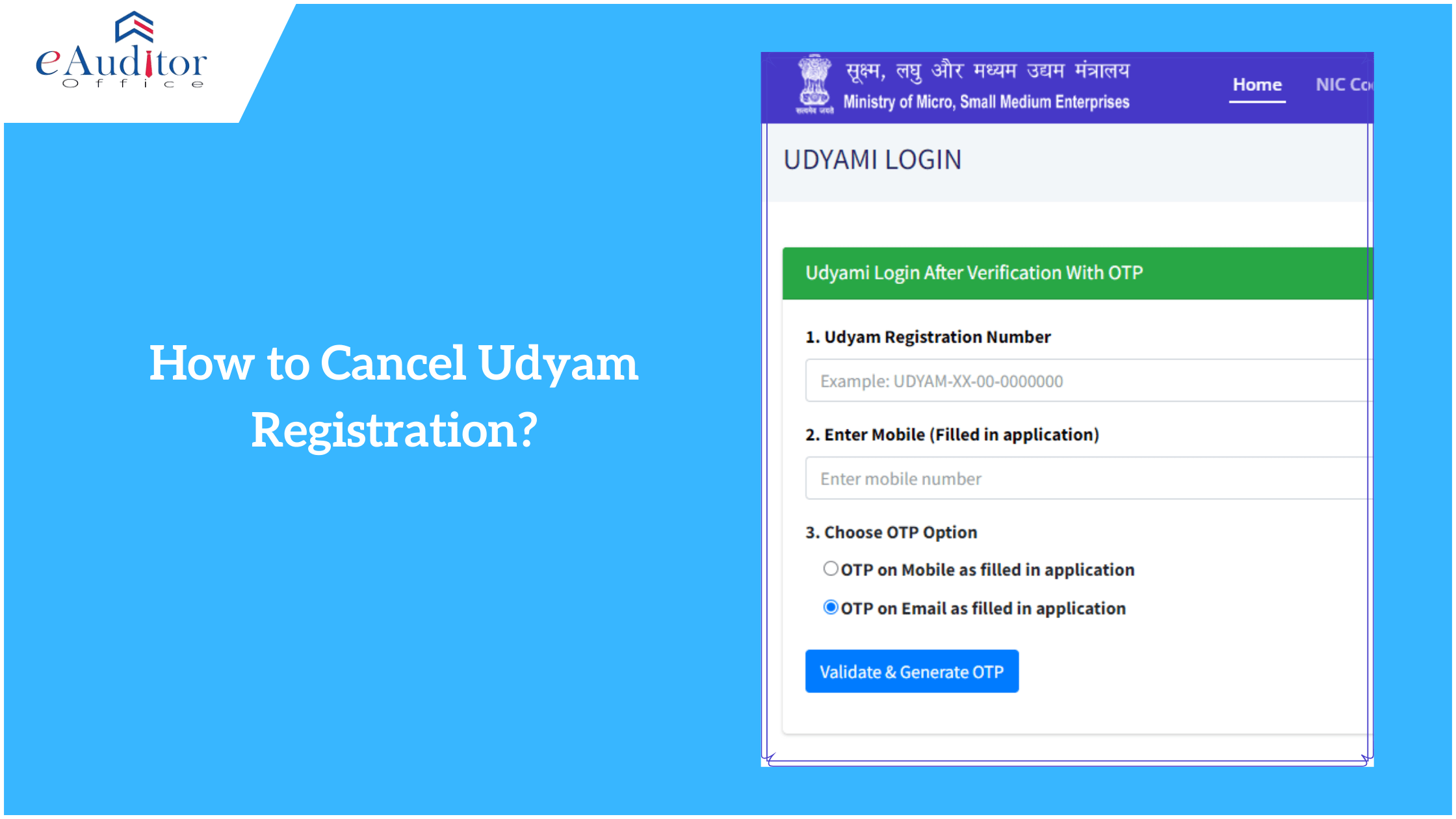 How to Cancel Udyam Registration?
Udyam registration is the primary Micro, Small and Medium Enterprise registration (MSME registration) under the Ministry of MSME. MSME businesses can get themselves registered as MSME with an entirely online application process. Being registered as an MSME has its own set of benefits and perquisites. However, many times, businesses decide to cancel their Udyam registration for multiple reasons. However, can Udyam registration be cancelled?
The simple answer is – Yes. Let's understand how the Udyam registration can be cancelled.
How to Cancel Udyam Registration Online?
To cancel your Udyam registration online, follow the below steps:
Visit the Udyam registration portal

Click on the 'Update Details' tab

Choose the 'Update / Cancel Udyam Registration'

Enter your Udyam Registration Number and your mobile number provided at the time of Udyam registration

Select where you want to send the OTP i.e., mobile number or email ID

Click on the 'Validate' button and generate the OTP. You will receive the OTP based on the option selected

Enter the OTP received and then click on the 'Validate' button

Your certificate will be displayed on the screen. Click on the 'Cancel' button
Your registration will automatically get cancelled within a few hours and you will receive an intimation of cancellation of your Udyam on your mobile and registered email ID.
How Can eAuditors Help?
Being a legal procedure, it is always wiser to contact your legal expert before cancelling your Udyam registration. Being an MSME certificate, Udyam registration acts as proof of your enterprise operating as an MSME business. Therefore, before going for cancellation of Udyam registration, consult your eAuditors now!
Author : Dipen
Date : 07-Jul-2022

GET HELP