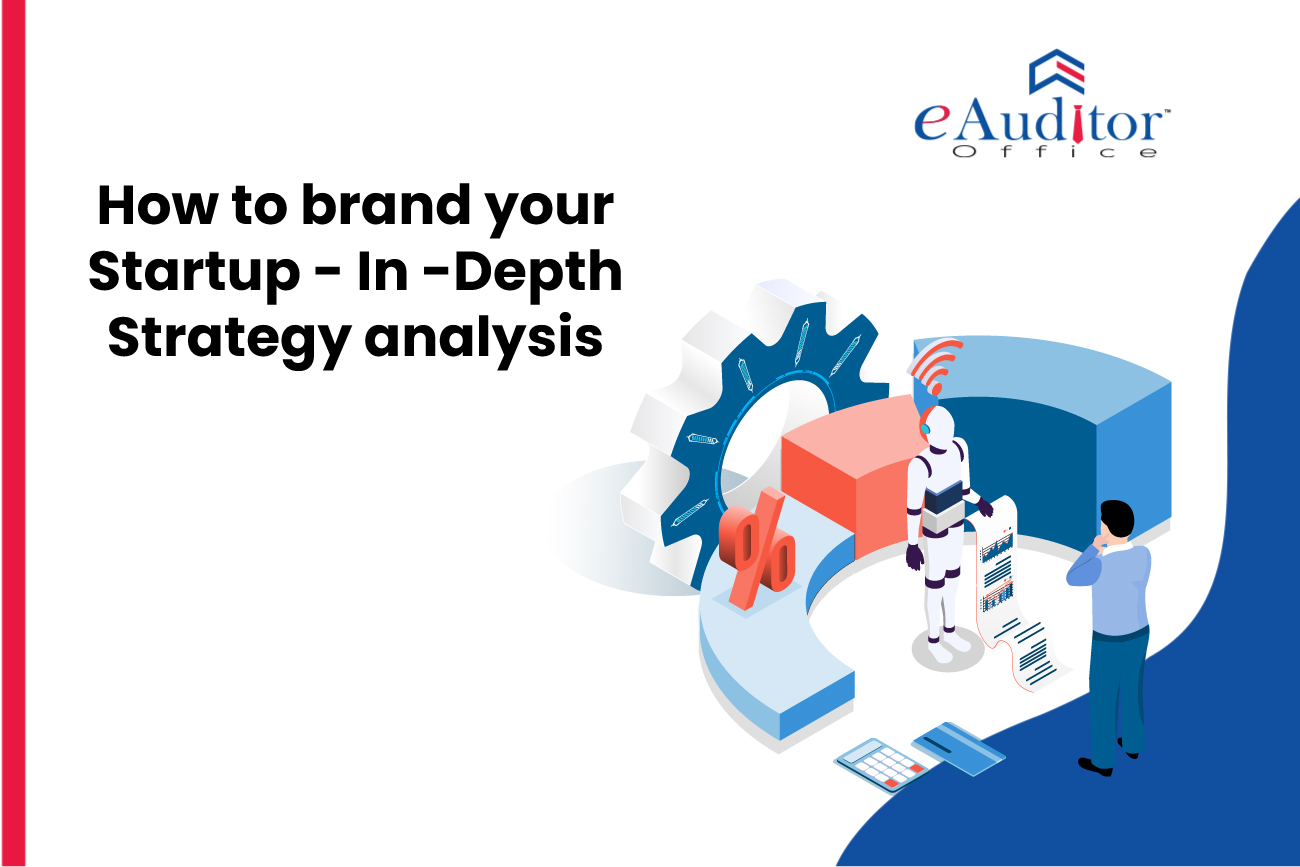 How To Brand Your Startup? In-Depth Strategy Analysis
Introduction
As an entrepreneur, you know that branding is essential for your startup. But what does that mean? And how do you go about it?
Branding is more than just a logo or a tagline. It's the complete experience your customers have with your company. It's the way you speak to them, the way you treat them, and the way you make them feel.
In this article, we'll walk you through everything you need to know about branding your startup in India. We'll start with the basics and work our way up to more advanced concepts. By the time you're done, you'll have a better understanding of the brand strategy for your business.
The Process of Building a Complete Brand Strategy
Before you can start selling your product or service, you need to create a complete brand strategy. This process takes time and effort, but it's worth it in the end.
Here are the steps you need to take:
Research your competition: Find out what they're doing well and what areas you can improve.
Define your target market: Who is your ideal customer? What needs do they have that your product or service can address?
Create a brand persona: This is a fictional character that represents your ideal customer. What is their personality? What are their values?
Develop a marketing strategy: Figure out how you will reach your target market and convince them to buy a product or service from you.
Outline the benefits and key qualities of your brand: This will help your audience know what benefit they will have when they buy your product or service.
Create branding guidelines: This document will outline how your logo, typeface, colour palette, and other branding elements should be used.
Implement your brand strategy: This is where the real work begins! Make sure everyone who works for or with your company is on board with the new branding and uses it consistently across all platforms.
Key Steps To Build A Branding Strategy For Startups
As a startup, building a successful brand is essential to your success. But where do you start? And more importantly, what are the key steps you need to take?
Here's a quick overview of the key steps you need to take to build a branding strategy for your startup:
1. Outline Your Strategy
For any business at an early stage, the business goal can be categorized into one of two categories:
Raising brand awareness
Acquiring customers
A startup needs to know which goal to prioritize right now.
Raising brand awareness:
When you start your business venture, it is important to attract your potential audience or customers by telling them about your brand, how different you are from the others, etc. This strategy is the right fit if your ultimate goal is to make people recognize your business brand easily through your brand name, logo or products.
Acquiring new customers:
Suppose your goal is to acquire more new customers to your brand and want them to experience your product or service. In that case, you must strategize your effort in acquiring and encouraging your users to experience your product and make them potential paying customers.
You'll need to develop an effective design, marketing copy, and calls to action that grab people's attention and make them want to engage with your business.
2. Define Your Target Audience:
Identifying your target audience is as important as setting your goal. If you are too generic with your marketing or branding effort, you may spend more than what you will get back due to such spending.
Some of the questions you might want to ask yourself to decide upon your target audience group:
What are you offering your potential customers?
What makes you unique?
Why should a customer opt for you over your competitors in the market?
For the B2B market: Is your product or service beneficial to all sorts of businesses, or is it relevant to a specific industry or sector?
For the B2C market: How will you categorize your target audience: location, demographic or interests?
3. Determine Your Marketing Budget:
There are a lot of tools and mediums to market a business product or service to the customers; having said that, a business can't keep spending more without proper budgeting and forecasting of the outcome it will generate.
As a startup, it is far more essential to understand the need for good branding and, at the same time, spend the money wisely. Determining a proper budget for the marketing effort will indirectly make you innovative in the approach.
And, as your business grows, you can always increase your marketing budget to tap into your target audience in a much better way.
4. Reach your audience on the right channels:
Create a business website:
For a business, having a website has become an essential part. It is one of the primary sources of digital presence for a startup. An audience finds a website as a crucial feature that brings official recognition to the brand. It adds face value to any business, irrespective of the size of the business.
If you are setting up a new website, there are certain aspects one should take note of.
Domain Name
Proper SEO Strategy
Google Ads/analytics Account
Email Marketing:
Email marketing is one of the most effective ways that have been time-tested for a long time. It is still relevant across every business which we see around. More than any other marketing channel, email marketing is one if you are planning to create a long-term loyal user base for your brand. In the era of social media, email marketing remains highly relevant than ever before.
Social Media Marketing:
As social media continues to grow and evolve in different ways, it is important to maintain a good social media presence to keep your brand relevant to the present audience.
Staying relevant through social trends has become important for a brand to keep an eye on. Most importantly, depending on the target audience, choosing the right platform and means to promote your brand is important.
Facebooks Ads
Instagram Ads
Twitter Ads
Linkedin Ads
Offline Promotions:
As more businesses focus on online promotions, it is important to use time-tested offline promotion methods. In ways like,
Create business cards or brochures
Paper ads
Be part of networking and meetup events.
DPIIT Certification Under Startup India Scheme
Getting a Department for Promotion of Industry and Internal Trade (DPIIT) certification under the Startup India scheme has become key if you want to establish your brand in India. This certification will help you access various benefits, including funding, mentorship, and incubation.
So what's involved in the process of getting this certification? You need to submit an application explaining your business model and how you plan to execute it. You'll also need to provide evidence of your eligibility, including documents such as your company's registration certificate and proof of address.
Once your application is approved, you'll need to undergo a DPIIT audit. This assessment of your business will help determine whether you're eligible for the certification. If everything goes well, you'll be awarded DPIIT certification and can start enjoying all the benefits that come with it.
Getting a DPIIT certificate of recognition under Startup India Scheme brings more credibility to the business in the eyes of your customers and investors. It will elevate the brand image of the startup in a big way.
Conclusion
Building a brand strategy for your startup can seem daunting, but having a plan in place is important to ensure your business objectives are being met.
Many online brands and resources are available to get started, from branding and marketing advice to funding and networking opportunities.
Follow these simple steps to create a winning brand strategy for your startup:
1. Define your business goals and objectives
2. Research your competition
3. Create a brand name and positioning statement
4. Develop a marketing strategy
5. Choose the right branding and marketing tools
6. Measure your success
Each marketing activity will teach you more about your audience and how the audience perceives your brand. With that help, you can always run that information into actions and tweak it as and when required.
Author : Dharani
Date : 01-Sep-2022

GET HELP