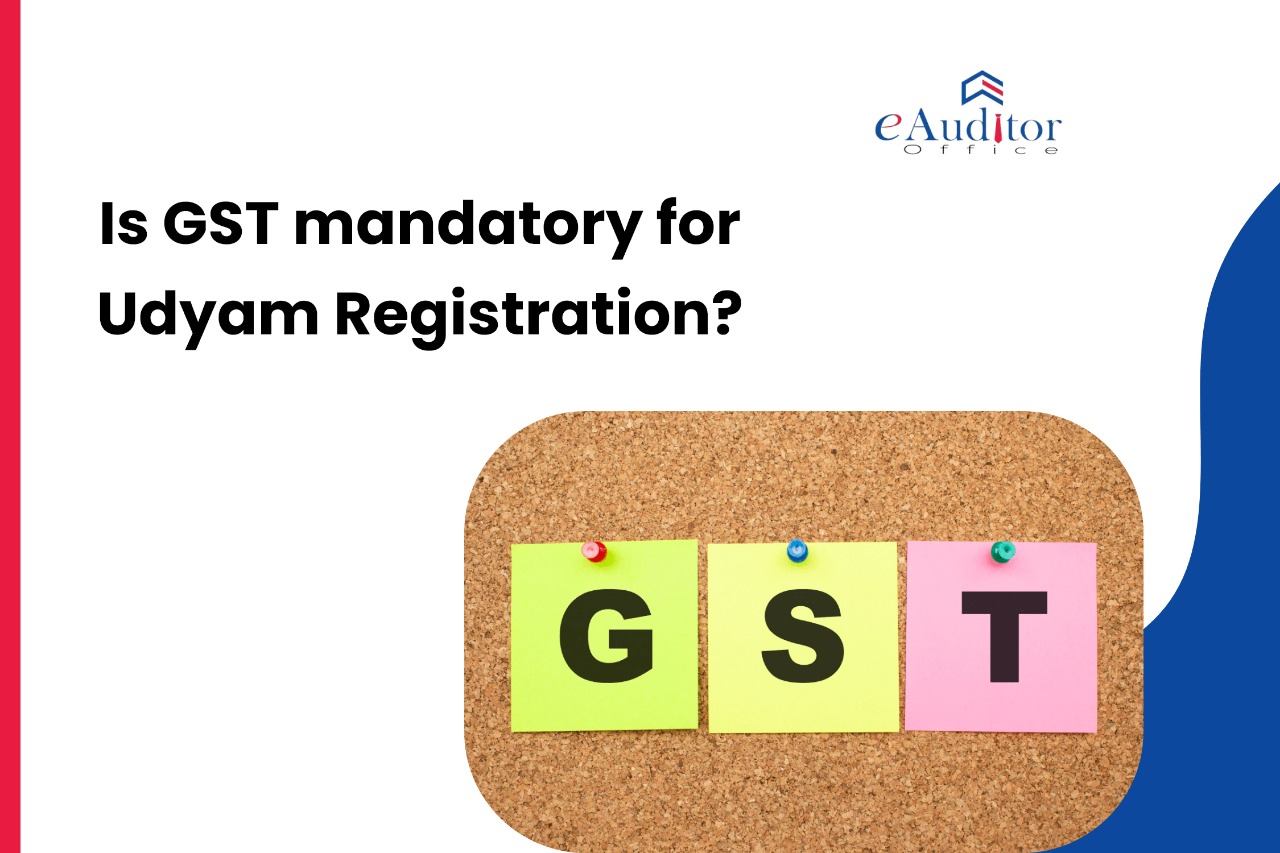 Is GST mandatory for Udyam Registration?
The Micro, Small and Medium Enterprises (MSMEs) sector is the backbone of the Indian economy. It provides employment to crores of people and is a major contributor to the country's GDP. In order to give a boost to this crucial sector, the Government of India has come up with the Udyam Scheme. Under this scheme, MSMEs can get themselves registered and avail various benefits.
What is the Udyam Scheme?
The Udyam Scheme is a government program that helps people start their own businesses. If you join this scheme, you can get help with things like training, loans, and advice from business experts. The scheme also offers tax breaks and other incentives to help you get your business started.
To be eligible for the scheme, you must:
-Be a citizen of India
-Be 18 years of age or older
-Have a business idea that you want to start up
-Have a valid Aadhar number and PAN number.
If you meet all of these criteria, you can apply for the Udyam Scheme by filling out an online application form.
Once you are registered, you will be given a Udyam ID and a certificate of registration. You can use these to apply for benefits under the scheme.
Udyam Registration and GST
GST is a tax that the government charges on goods and services. This tax is charged when something is bought or sold. The amount of GST charged depends on the value of the item.
The threshold for GST registration is Rs. 20 lakhs for service-based businesses and Rs. 40 lakhs for product-based businesses. This means that any business that has an annual turnover above this threshold, has to register for GST. Businesses below this threshold are exempt from registration.
According to a government notification dated June 26, 2020, GSTIN was required for MSME registration on the Udyam registration system. It mentioned that the PAN and GST of the business are required as of 01.04.2021.
But, this posted a problem.
Many businesses did not have a GST number because they were not required to register for GST according to the exemption discussed before. This meant that they could not get a Udyam registration.
Or they have to register for GST and file NIL filings just for the sake of registering under the Udyam scheme to get the benefits. That is a lot of hassle.
Many small businesses raised concern about this and the government has now announced that GST registration is not mandatory at the time of registration. This means that businesses can get a Udyam registration certificate without having a GST number. However, GST registration is mandatory to get permanent Udyam Registration Certificate.
We hope this article was helpful in clearing up any confusion about Udyam registration and GST. If you have any more questions, please feel free to reach out to us. We would be happy to help.
Author : Nivetha
Date : 21-Jul-2022

GET HELP