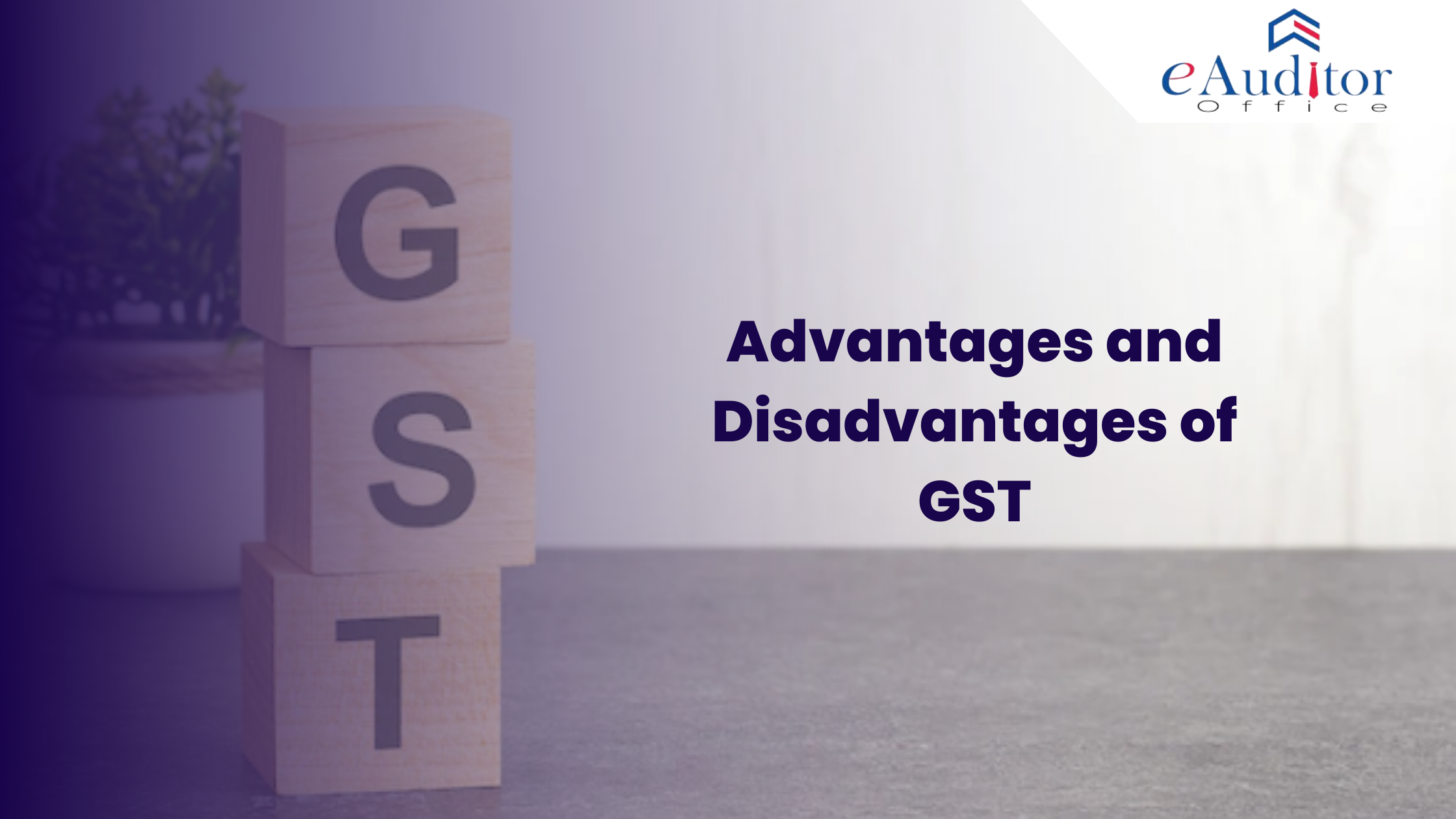 GST, which is short for Goods and Services Tax, is an indirect tax that is leviable on the supply of goods and services. The GST law came into force on 1st July 2017. Earlier to the introduction of GST, there were multiple indirect taxes that were imposed by the government. After the proclamation of GST law, those taxes got subsumed in GST or became a part of GST. Those taxes include VAT, Service Tax, Luxury Tax, Central Sales Tax, Octroi, etc.
The four main components or types of GST are:
Central Goods and Service Tax (CGST): It refers to the tax collected by Central Government on intrastate supply
State Goods and Service Tax (SGST): It refers to the tax collected by the State Government on intrastate supply.
Union Territory Goods and Service Tax (UTGST): It refers to the tax collected by Central Government on supply between union territories
Integrated Goods and Service Tax (IGST): It refers to the tax collected by the Central Government on interstate supply.
The GST law has many advantages and disadvantages. Let's understand them in detail below:

Advantages of GST
The GST law brought many benefits and advantages to all taxpayers. Those advantages are as follows:
Elimination of cascading effect of tax: Earlier to the introduction of GST law, indirect taxes had a cascading effect of tax. This means that double tax was imposed on the same goods or services. The GST law has removed this tax on tax scheme. GST is a value added tax which means that the tax is imposed only on the value addition. Also, GST law provides an input tax credit on input supply which helps in removing cascading effect.
Input tax credit: The GST law provides a credit for all input taxes paid by the registered persons on the input supply of goods and services. This reduces the burden of tax on the registered person.
Composition scheme for small registered persons: Under GST, a composition scheme is available for small businesses or registered persons where they can take benefits or low tax rates and fewer compliances than normal taxpayers. Small businesses with turnover between 20 lakh and 75 lakh or 1.5 crores are eligible to avail the composition scheme.
Higher registration threshold: Under GST the threshold for registration is Rs 20 lakh which is higher than the threshold provided under the old indirect tax regimes. This higher threshold exempts many small businesses from paying tax under the GST law.
Lesser compliances: Earlier to the implementation of the GST law, there were VAT, Service Tax, and Excise in force. All these indirect taxes had their separate multiple compliances that needed to be done. With the introduction of GST, there is only one unified indirect tax regime now. This saves a lot of time and cost for the businesses.
Defined provisions for E-Commerce Operators: Under the old indirect tax regimes, the supply of goods through e-commerce operators was not defined. Only VAT law was applicable on supply through e-commerce operators but that too was under an exemption in a few specified states. The GST law has now introduced proper provisions and treatment of the supply of goods through e-commerce operators.
Easy online compliances: The government has made the whole GST procedure and its compliance online. Now, everything is done online with so much ease which saves so much time and cost for businesses.
Regulation of Unorganised sector under GST: Certain industries like textile and construction were not regulated or organised in India earlier. GST law has introduced online payments and compliances system for these industries. This has brought a lot of regulation or organisation for these industries.
Improved efficiency for logistics: The GST law has lessened the restrictions of inter state supply of goods. Earlier, CST and state entry taxes were imposed on supply of goods from one state to another. To avoid this, multiple warehouses had to be managed across various states. Now under GST, with the help of e-commerce operators the efficiency of the logistics industry has been improved.

Disadvantages of GST
Increase in operational costs: The GST compliances are done through the GST softwares. This makes it essential for the businesses to update their existing softwares into new GST software. Not only this, businesses now also need to employ tax professionals to properly comply with the GST rules. This leads to an increase in costs for these business organizations.
Being updated with the GST compliances: Small and medium enterprises (SME) are now covered under the GST law which makes it essential for them to issue GST compliant invoices. Not following the compliances may lead to penalties for these enterprises.
Multiple registrations: Under the GST law, a business organization that has multiple branches across India, needs to get separate registration for all those branches and comply with the GST rules accordingly. This makes the whole process too tedious and difficult.
Higher tax burden for SMEs: Under the earlier tax regimes, small enterprises with upto Rs 1.5 crore had exemption from paying any taxes. Now GST has mandated all the tax provisions for these small enterprises. The enterprises with turnover over 20 crore now have to get their GST registration. However, composition is available for these small businesses but only with specific conditions, like they cannot avail the input tax credit on inward supply.
Online taxation system: GST has made the whole process of return filing and tax payment online which might be difficult for some small businesses. Earlier the compliances used to be done manually but now everything is automated. This makes it essential for businesses to adapt to these new systems.
Conclusion
When a new tax regime is introduced, it brings both benefits and drawbacks for the taxpayers. Adapting to new processes is always challenging but the government is taking continuous measures to make the compliances less tedious. It will be interesting to see what new changes the government introduces in the law in the coming years.
Author : Simran
Date : 30-Jun-2022

GET HELP