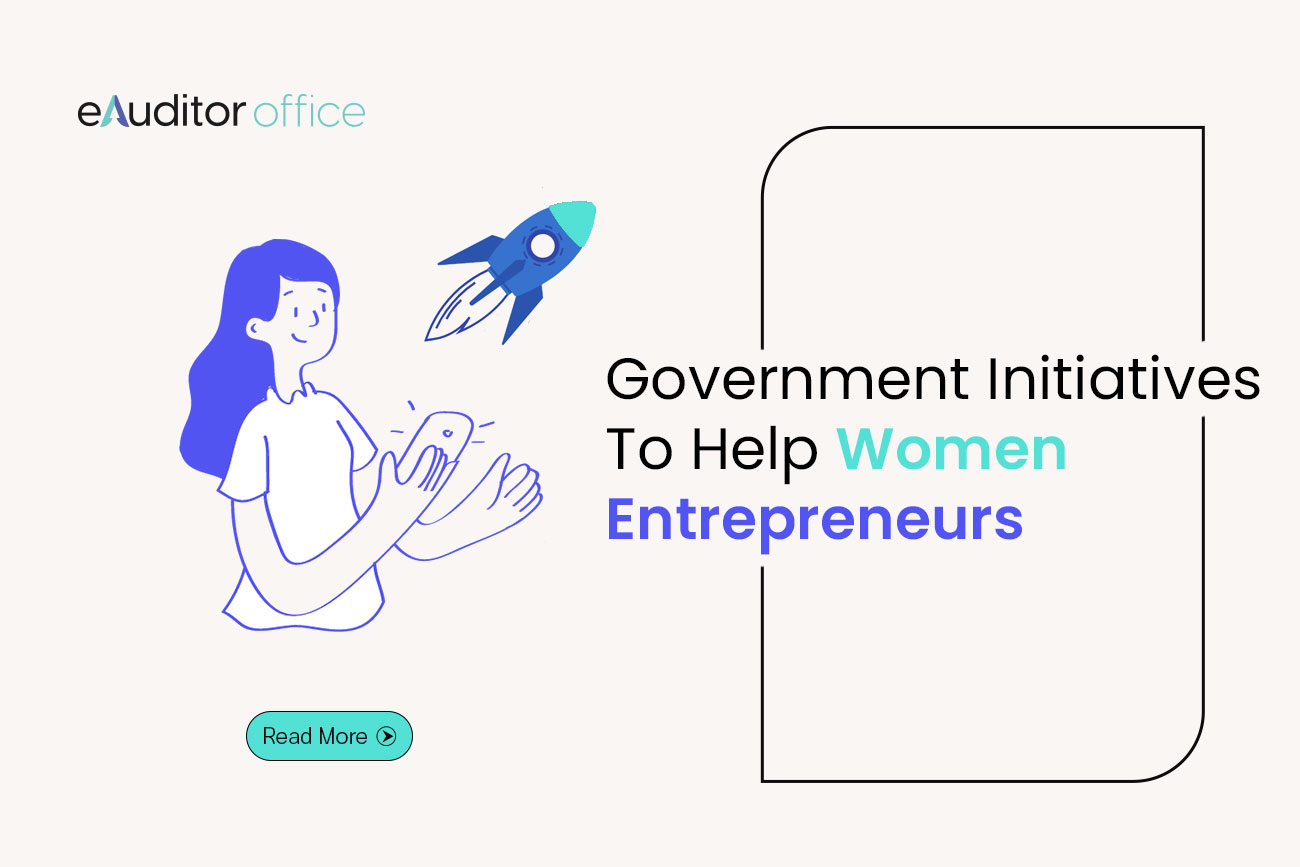 Around the world, entrepreneurship has been a male-dominated phenomenon from a very early age, but time has changed significantly. In today's India, the role of women entrepreneurs in economic growth is inevitable, and they have become an inalienable part of the Indian startup ecosystem.
At the institutional level, several steps are being taken by the government to encourage women to pursue their entrepreneurial dream and make them a reality.
Realizing the importance of mentorship, assistance in setting up a business, a steady flow of funding, and access to expert guidance at the initial stage of business operation, the government of India has launched several initiatives that will benefit women in their entrepreneurial journey.
In this article, we will learn some of the key initiatives launched by different departments of the government of India to support women in entrepreneurship.
If you are an aspiring women entrepreneur, this article will help you step in the right direction towards your goal.
Let's begin.
Pradhan Mantri Mudra Yojana (PMMY):
Since the launch of the Mudra refinances loan scheme in 2015, it has been one of the well-known financial assistance initiatives amongst Indian entrepreneurs. It focuses on Micro, Small and Medium enterprises (MSMEs) in India. The scheme stands true to its goal of funding the unfunded section of the Indian business ecosystem.
The Pradhan Mantri Mudra Yojana provides financial assistance in the form of collateral-free credit at a low-interest rate.
Under the MUDRA loan scheme, the applicant business will get financial credit assistance in any one of the three forms:
Shishu: covering loans up to Rs. 50,000/-
Kishor: covering loans above Rs. 50,000/- and up to Rs. 5 lakh
Tarun: covering loans above Rs. 5 lakh to Rs. 10 lakh
Aspiring women entrepreneurs can reach out to banks, NBFCs, and Microfinance Institutions (MFIs) to avail the MUDRA refinance loans. Borrowing persons can submit their online application on the Udyamimtra portal.
Dena Shakti Scheme:
Dena Shakti Scheme is designed to cater to the requirement of women entrepreneurs looking for affordable financing in the form of a loan.
The scheme covers a wide range of business sectors and activities. Some of them are:
All micro and small manufacturing enterprises
Retail trade
All allied activities in agriculture.
Education
Micro Credit
Micro and small enterprises engaged in the service sector, which includes water transport operators
Other small business operators, self-employed, and all other service enterprises.
Housing
Small enterprises in (Direct and Indirect finance)
Any women entrepreneurs who are already engaged or planning to start a business in any of the business activities mentioned above can use this scheme. To be eligible for this scheme, female entrepreneurs should hold equal to or more than 51% shareholding stake in the company.
As per the current guidelines of the Bank and directives issued by the RBI, the Interest rate on loans disbursed under Dena Shakti Scheme will be determined.
If the woman in the business holds a 51% stake in the company, then the lending bank will offer 0.25% lower interest on the loan amount and the loan tenure is up to 7 years. The maximum loan amount available under this scheme is different for different business activities.
For a women entrepreneur in agriculture and allied activities, manufacturing, retail trading, or small enterprises (Direct and Indirect Finance), the maximum loan amount is Rs. 20 lakhs.
Cent-Kalyani Scheme:
As an initiative of the Central Bank of India, Cent-Kalyani Scheme was launched to prompt women's entrepreneurship and encourage them to start a new business venture or expand or modernize an existing enterprise.
The primary target group for this scheme is all new aspiring and existing women entrepreneurs engaged in conducting business operations for Micro and small enterprises, as defined under the MSME Act of 2006.
The scheme's purpose is to meet capital expenditure i.e., purchasing machinery/equipment, and also to meet the day-to-day expenditure of the business.
The maximum loan amount available under this scheme is up to Rs. 1 crore, with a 20% margin on collateral.
To avail of financial support under this scheme, women entrepreneurs engage in any of the following business activities:
Manufacturing and/or service activity in Handloom weaving, Handicraft, Food-Processing, Garment making, etc.
Self-employed individuals and professionals like
Doctors
Chartered Accountants
Engineers
Trained professional in Arts & crafts work, etc.
Health /Beauty clinics/Dieticians/Fashion Designing Beauty Parlors.
Small business owners running canteen, mobile restaurants, tailoring shop, circulating library, day creaches for children
Typing/Xerox/STD, etc.
Three Wheeler or four Wheeler - Transport operator

NOTE:
Businesses that involve Retail trade running education and training institutes and Self-help groups are not eligible under this scheme.
Bhartiya Mahila Bank Business Loan:
As the name suggests, Bhartiya Mahila Bank Business Loan is dedicated to women entrepreneurs who need loans up to Rs. 20 crores. The loan can be used to meet their working capital, business expansion, or raise manufacturing enterprises.
No collateral is required if the loan amount is less than Rs. 1 crore. Some of the well-known loan categories under this scheme:
Shringaar: This loan type is apt for self-employed and homemakers who are planning to; launch their new business venture or to meet their day-to-day business expenses. It is a collateral-free credit instrument.
Parvarish: BMB parvarish for self-employed homemakers who want to set up daycare creaches. The upper limit on the loan amount is Rs. 1 crore (no collateral is required) and it is supoprted by Credit Guarantee Fund Trust for Micro and Small Enterprises (CGSTSM) scheme.
Annapurna: Women entrepreneurs in the food business within the age group of 18 to 60 years, who wants to expand their business can avail of this loan. The borrower doesn't require to submit any form of collateral under this scheme.
Stree Shakti Scheme:
This scheme is dedicated to assisting women entrepreneurs in setting up and expanding their businesses. For this scheme, the business should be owned by a woman entrepreneur with 51% and above shareholding in the company. Most importantly, the applicant should be enrolled in Entrepreneurship Development Programme (EDP). Under the scheme, the entrepreneur will get a concession of the lending interest rate at 0.5% in case of the total loan amount exceeds Rs.2 lakh. And, there is no requirement to submit any form for collateral for availing the loan under this scheme if the total loan amount requested is just within Rs. 5 lakhs.
Conclusion:
Currently, there are more than 15.7 million women-owned enterprises. For the past few years, many women with entrepreneurial aspiration are coming forward to realize their dream and making into reality. These women-led ventures contribute to the Indian economy and create more job opportunities. They also play a unique role in inspiring other women in the country to take up entrepreneurship. As we've reached the end of this article, we hope you have some clarity on the financial assistance available for women entrepreneurs that will enable your business to scale.
Author : Dharani
Date : 01-Nov-2022

GET HELP