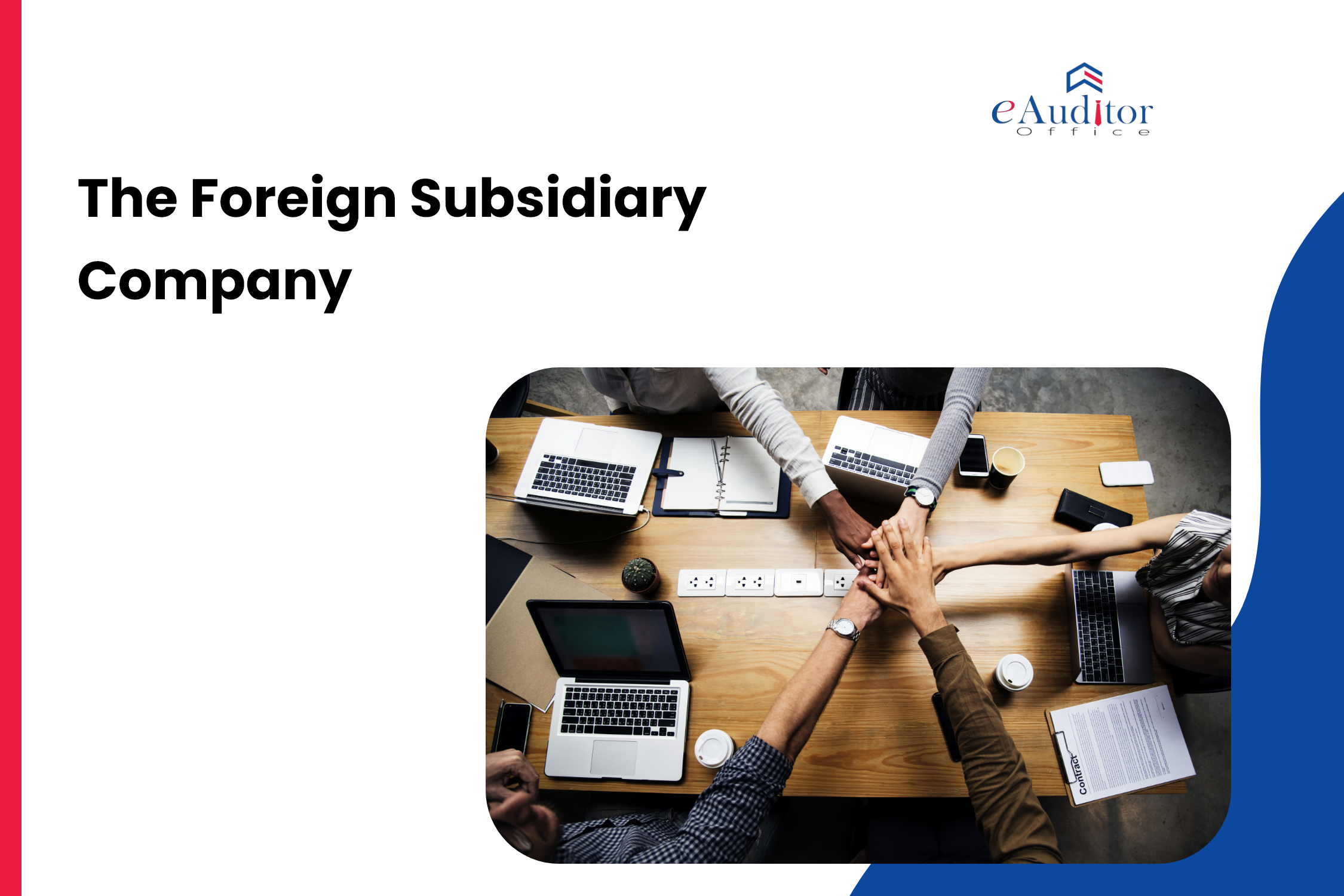 The Foreign Subsidiary Company
A foreign subsidiary company can be an important asset to a business, providing several benefits that can help the parent company expand and grow its operations.
Especially in the recent times of globalisation, a foreign subsidiary can give business access to new markets and customers, as well as provide a foothold in a country that may be strategic for the company's future plans. In addition, a foreign subsidiary can provide access to additional sources of capital, technology, and talent.

What Is a Foreign Subsidiary Company?

A foreign subsidiary company is a business entity whose major ownership is held by a parent company based in another country. The foreign subsidiary operates as an independent company within the host country, but its ultimate allegiance is to the parent company.

The subsidiary may be a new business venture or an existing company that has been gained by the parent company. The ownership structure of a foreign subsidiary can vary, but typically, the parent company will hold a controlling stake in the subsidiary, with a minority of shares held by local investors.

There are many reasons a company might choose to establish a foreign subsidiary. Sometimes, the subsidiary may manage the parent company's operations in the host country. In other cases, the subsidiary may be established as a stand-alone business venture to tap into new markets or exploit new business opportunities.

Advantages of Setting Up a Foreign Subsidiary Company in India

There are many reasons setting up a foreign subsidiary company in India may be helpful for your business. These include:
- The Indian market is enormous and growing rapidly, offering significant opportunities for companies looking to expand their operations.
- Indian consumers are increasingly affluent and have a growing appetite for high-quality goods and services.
- The Indian Government is business-friendly and has introduced several reforms to make it easier for foreign companies to do business in the country.
-India has a large pool of skilled workers, and its education system is producing an ever-growing number of highly qualified graduates.
-The country has a well-developed infrastructure, including a growing network of airports, seaports, and highways.
-India is a member of some important regional and international trade agreements, which give foreign companies preferential access to the Indian market.

Things You Need to Establish a Foreign Subsidiary Company in India

1. Certificate of Incorporation of the foreign company in India
2. Memorandum and Articles of Association of the foreign company
3. Board resolution of the foreign company allowing to set up a branch or liaison office in India
4. No Objection Certificate from Reserve Bank of India (RBI)
5. Overseas Direct Investment (ODI) approval from RBI (if shareholding by the foreign company is over 49%)
6. Letter of comfort/undertaking from the parent company
7. Bankers' report and audited balance sheet of the foreign company for the last three years
8. Income tax returns of the foreign company for the last three years
9. Project report
10. Land/office space lease agreement in India
11. Appointment of statutory auditors in India
12. Appointment of company secretary in India
13. Registration with various ministries and departments as required (such as the Ministry of Corporate Affairs, Department of Economic Affairs, etc.)
14. Other approvals as required under sector-specific laws (such as environmental, foreign trade, etc.)

Process of Foreign Subsidiary Company Registration in India

The process of foreign subsidiary company registration in India can be divided into the following steps:
1. Approval from RBI for setting up a branch or liaison office in India
2. Incorporation of a foreign company in India
3. Appointment of statutory auditors in India
4. Filing of annual return with MCA
5. Receipt of income tax registration certificate
6. Getting PAN and TAN from the Income Tax Department
7. Opening a bank account in India
8. Filing of return of income with the Income Tax Department
9. Submission of the audit report to RBI
10. Renewal of registration with RBI every year
Of course, each of these steps can be a tiring process but with the help of a professional service provider, the entire process can be completed quickly and with no hassle.

We at eAuditor Office can help you with the foreign subsidiary company registration process in India. We can also help you with the compliance requirements of a foreign company in India. For more information, please feel free to contact us - your eAuditors.
Author : Nivetha
Date : 13-Jul-2022

GET HELP