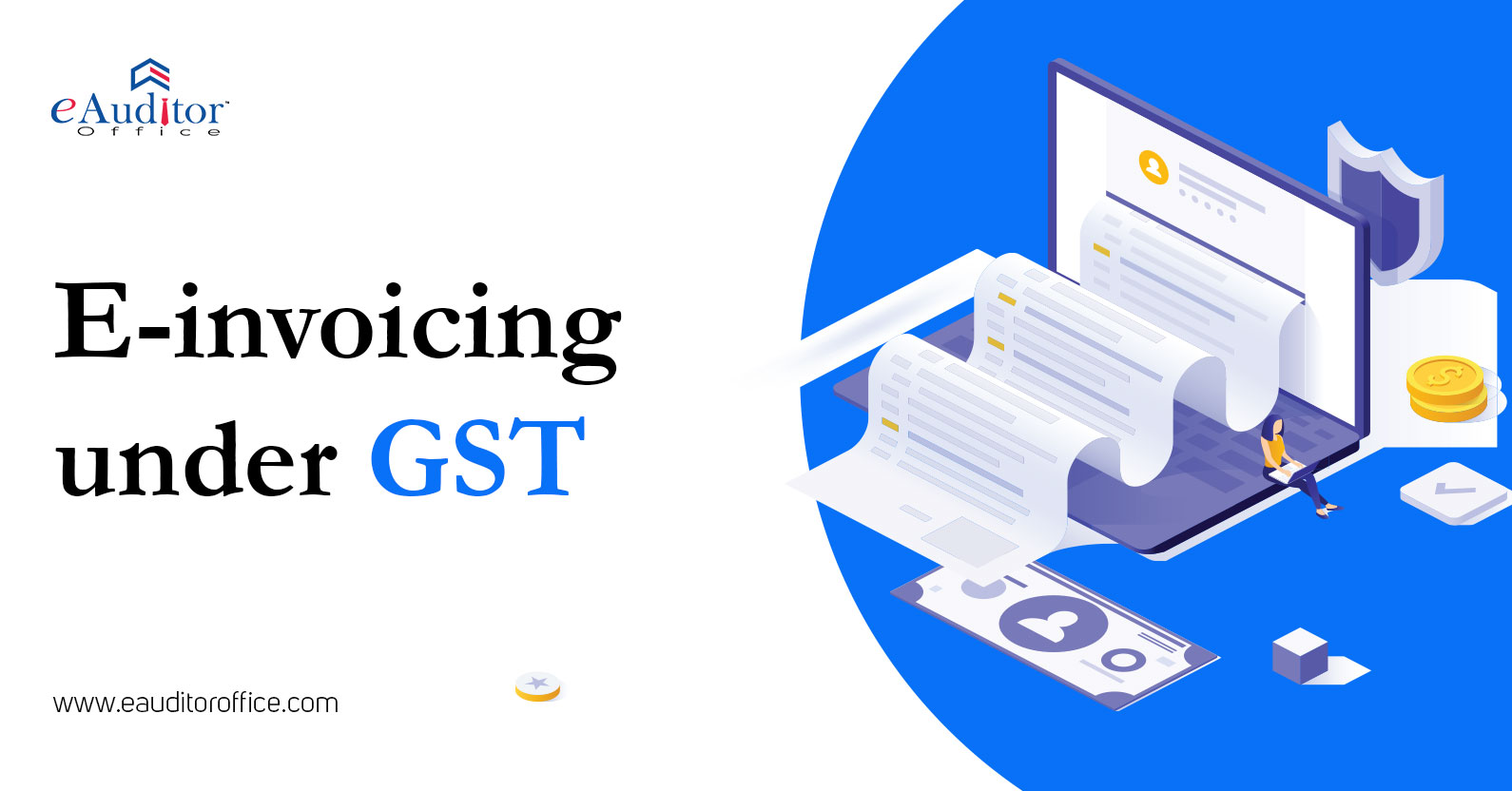 The exponential growth of India's startup ecosystem in the last few years has made the Government of India focus on improving the ease of doing business in the country.
Improving the conditions of running a business will attract more investment and enable entrepreneurs to focus more on innovations than the process of handling business compliance requirements.
Speaking about compliance requirements, business taxation plays a very critical role in the ease of doing business irrespective of its size.
In India, Goods and Service Taxes (GST) is the comprehensive indirect tax system that any applicable business has to focus on.
Since the introduction of GST in 2017, the GST council, the governing body, has brought in multiple revisions and introduced many new measures that will benefit the business ecosystem in the country. One such measure is the introduction of electronic invoicing or e-invoicing under GST in a phased manner.
The GST council approved implementing the e-invoicing system in its 37th meeting held on 20 September 2019. It is considered one of the most significant technological reforms the GoI is enforcing on trade and industry.
The e-invoicing system is directed explicitly upon Business-to-Business (B2B) and exporting business invoices.
If you are an entrepreneur looking for the best-in-class GST e-invoicing solution and assistance for your business, eAuditor Office is the right fit for you. eAuditor Office has the various modes of e-invoicing solutions where the taxpayers can generate from single e-invoice to bulk generation of e-invoices in one go.
In this article, we will learn and understand e-invoices, why it is introduced, the applicability of e-invoices, advantages, the schema/ standard format of e-invoicing systems, salient features of e-invoices, and their implication on businesses.
MYTH about GST E-invoice:
Before we get into those details, let's bust a myth about e-invoicing under GST.
Mistakenly, many consider GST e-invoicing as generating an e-invoice on the GST portal, or e-invoice is not about invoice being in a soft-copy, PDF, etc.
It is a wrong assumption.
The applicable taxpayer can continue to generate their invoice from their ERP/ billing portal. The only requirement is to upload your already generated invoice to the Invoice Registration Portal (IRP) in a standard format and get it validated by the GST network.
After that, you can share it with your buyer/ customer.
Now that the false myth is out of the way let's get into the details of E-invoicing.
What is E-invoicing under GST?
As per the GST council direction, every notified taxpayer has to upload all their invoice document in the IRP in a standard format published under the GST portal after the due validation of data.
The IRP will provide the taxpayer with an Invoice Reference Number (IRN) with a signed invoice and QR code.
Once your invoice gets validated with the generation of IRN, all your business invoice information gets automatically transferred from IRP to the GST portal and e-way bill system in real-time. It provides ease of filing GSTR-1 and Part-A component of the E-way bill.
The e-invoicing system is developed by National Informatics Centre (NIC) in a particular schema, otherwise known as a standard format, as per the direction of the GST council.
NOTE:
The IRN can be generated only by the B2B supplier, not the buyer or transporter.
Why do we need a new e-invoicing system?
In India, with the introduction of the Goods and Service Tax (GST), the government has scaled up technology in taxpayers' data administration. E-invoicing under GST is a step further into a real-time indirect tax administration in the country.
Currently, businesses generate invoices through different ERP software as per their convenient format. While filing GSTR-1 returns, the taxpayer has to upload the invoice details manually to get the GSTR-2A & GSTR-2B for the recipients/buyer.
This system doesn't provide space for inter-operability and machine-to-machine electronic exchange of taxpayers' information between the portal like e-way bills and GST portal.
It makes the entire process of GST return filing quite tedious and time-consuming. To eliminate the redundancy in the system, the GST council decided to introduce a standard format in the e-invoice system. It is called a Schema.
It is notified as INV-01.
Introducing an e-invoice system aims to improve machine readability and bring in a uniform structure for better interpretation across the country.
Bringing a standard format in e-invoice tax reporting ensures inter-operability. Invoice generated from one software can be read by another software and eliminates the fresh addition of data in the other process. In addition to that, we can also eradicate data-entry errors while GSTR-1 return filing.
Evolution of e-Invoicing under GST
From 2020 to date, GST e-invoicing has undergone several revisions from time to time, and it's been implemented in a phased manner.
Let's understand how it has been evolved.
Phase 1
As per CBIC notification no. 61/2020 and 70/2020, the e-invoicing limit of annual aggregate turnover has been increased from INR 100 crores to INR 500 crores in any preceding financial year from 2017-18. This provision came into application on 1 October 2020 effectively.
Phase 2
As per CBIC notification no. 88/2020, e-invoicing has been made mandatory for businesses having an aggregate turnover of more than INR 100 crores in a financial year. It was made applicable from 1 January 2021.
Phase 3
as per CBIC notification 05/2021, e-invoicing was made compulsory for all GST registered persons having an aggregate turnover of more than INR 50 crores in a financial year. It came to applicability from 1 April 2021.
Phase 4:
According to notification no. 1/2022, e-invoicing was made compulsory for all GST registered persons having an aggregate turnover of more than INR 20 crores in a financial year. It will come to applicability from 1 April 2022.

Phase 5:

According to notification no.17/2022, e-invoicing has been made mandatory for all GST registered persons having an aggregate turnover of more than INR 10 crores in a financial year. It will come to applicability from 1 October 2022.
Who is eligible for GST e-invoicing?
As per the recent notification No. 17/2022, E-invoice has become mandatory for the taxpayers with turnover exceeding Rs. 10 crores from 1st October 2022.
It is important to note that the turnover threshold is defined w.r.t aggregate turnover as defined in section 2(6) of the CGST/SGST act. It includes values of all taxable supplies (excludes inward supplies on which tax is payable on RCM basis), exempt supplies, export of goods or services of both, and inter-state supplies of persons having the same PAN Number but excludes GST value.
It is applicable for a taxpayer that exceeds the specified turnover limit mentioned above in any financial year from 2017-18 to 2021-22.
Example:
Consider an organization XYZ with an aggregate turnover of
FY 2017-18: Rs 18 crore
FY 2018-19: Rs 19 crore
FY 2019-20: Rs 23 crore
FY 2020-21: Rs 18 crore
FY 2021-22: Rs 20 crore (till date)
In the example mentioned above, for FY 2017-18, the organization has crossed the turnover limit of INR 10 crore irrespective of the current aggregate turnover. So, it is mandatory to upload their invoice in IRP and generate IRN from 1st October 2022.
Here is the facilitation measure if you still need more clarity to determine whether you need to issue an e-invoice as a B2B supplier.
Step 1:
Visit https://einvoice1.gst.gov.in/
Step 2:
Select the Search tab from the menu section and click on the e-Invoice status of taxpayer tab from the drop-down menu.
Step 3:
Now, you can check your status by providing your GSTIN number in the box item and a valid captcha and selecting Go.
Once you do that, you will be able to check your status.
The listing is based on aggregate annual turnover computations as per the GST System based on GSTR-3B filing.
NOTE:
The information you get here does not mean that the GSTIN is supposed to be e-invoicing. If the taxpayer is under the exempted category of e-invoicing, they can ignore the same.
Who is exempted from the GST e-invoicing system?
Some taxpayers are exempted from issuing e-invoices under GST regardless of the aggregate turnover.
List of exempted classes from e-invoicing under GST:
Special Economic Zone (SEZ) Units
Banks, insurers, and other financial institutions. It includes Non-banking Financial Company (NBFC)
Provider of passenger transportation services
Any goods transportation agency that provides supplying services via roadways.
Any government department and the local authority is exempted from e-invoicing as per CBIC notification no 23/2021
Any business service includes admission to an exhibition of cinematography films in multiplex cine halls.
How do businesses benefit from the GST e-invoicing?
e-Invoice plugs the meaningful data reconciliation under GST.
Quicker availability of input tax credit (ITC).
E-invoice enables near real-time tracking of invoices prepared by the suppliers/sellers.
Eliminates redundancy in the existing system and reduces data-entry errors by allowing interoperability between the different designed systems.
Introducing standard format for B2B invoices for enabling machine readability.
Tax authorities have quicker and lesser auditing since the required information is available at the transaction level.
Automation of GST return filing with the help of backend system integration for auto-populating the information established during generation of IRN with QR code. It is especially beneficial when filing PART-A of e-way bills and GSTR-1 returns.
Reduction in the overall compliance burden of the taxpayers.
How do government benefit from GST e-invoicing?
Here is the list of beneficial outcomes of B2B e-invoicing for the govt.:
Uploading invoices to generate IRN will eliminate multiple reporting in various forms like GSTR-1 and e-way bills and thus reduces the validation of different reports.
Significant reduction in data-entry errors.
Tax authorities made it tough to raise fake invoices for claiming Input Tax-credit (ITC).
With real-time access to taxpayers' transaction information, tax authorities can reduce the number of fraud cases and curb tax evasions.
How to verify the signed e-Invoice under GST?
Once you have successfully generated IRN signed with the QR code, upload your invoice to the IRP. You can verify the GST signature authenticity of the e-invoice and the content of the invoice by uploading the JSON signed file.
Let's check how to do that.
Step 1:
Visit https://einvoice1.gst.gov.in/
Step 2:
Hover on the Search tab and select the "Verify Signed Invoice" from the drop-down menu.
Step3:
You will be redirected to the Verify Signed Invoice screen, where you need to upload the Signed JSON file and click Submit.
Once you submit the verification request, the system will validate your request and show up the appropriate error message on the screen, if there is any.
If not, the system will show the verified invoice with the green checkmark, "This message is Digitally Signed Invoice."
How to Generate Bulk IRN?
Irrespective of the size of the business, the official e-invoice portal can be accessed by anyone to generate IRN.
The portal has eased the bulk generation of IRN, and officials are saved from the monotonous compliance work of collecting, generating IRN and matching it with the taxpayers' returns.
The applicable taxpayer has to provide detailed invoice information in a standard format in the bulk generation tool on the e-invoice portal, which will create a JSON file for uploading on the e-invoice system.
The taxpayer can convert the excel file into a single JSON file with the bulk generation tool. The tool is part of the portal that any user can access.
Once you get the converted JSON file, you can upload the JSON file into the e-invoice system. Upon that, you will generate bulk IRNs and the digitally signed invoice with the QR code.
While uploading your invoice to the IRP portal, the taxpayer must make sure that specific mandatory fields have to be filled, along with the optional fields as per your business type.
Of the total 138 fields, there are 12 sections (five mandatory + 7 optional).
Mandatory sections information includes basic details, supplier information, buyer information, details of the invoice items, and document total.
SAMPLE E-invoice under GST:
Now that you have reached here, we are hopeful that the descriptive information given above has provided you with further clarity into the topic and also eased your transition into it.
We provide fast, simple, and secure e-invoicing solutions for your business with 24x7 support.
If you need more clarity, you can always talk to our business tax experts
Author : Simran
Date : 29-Jun-2022

GET HELP