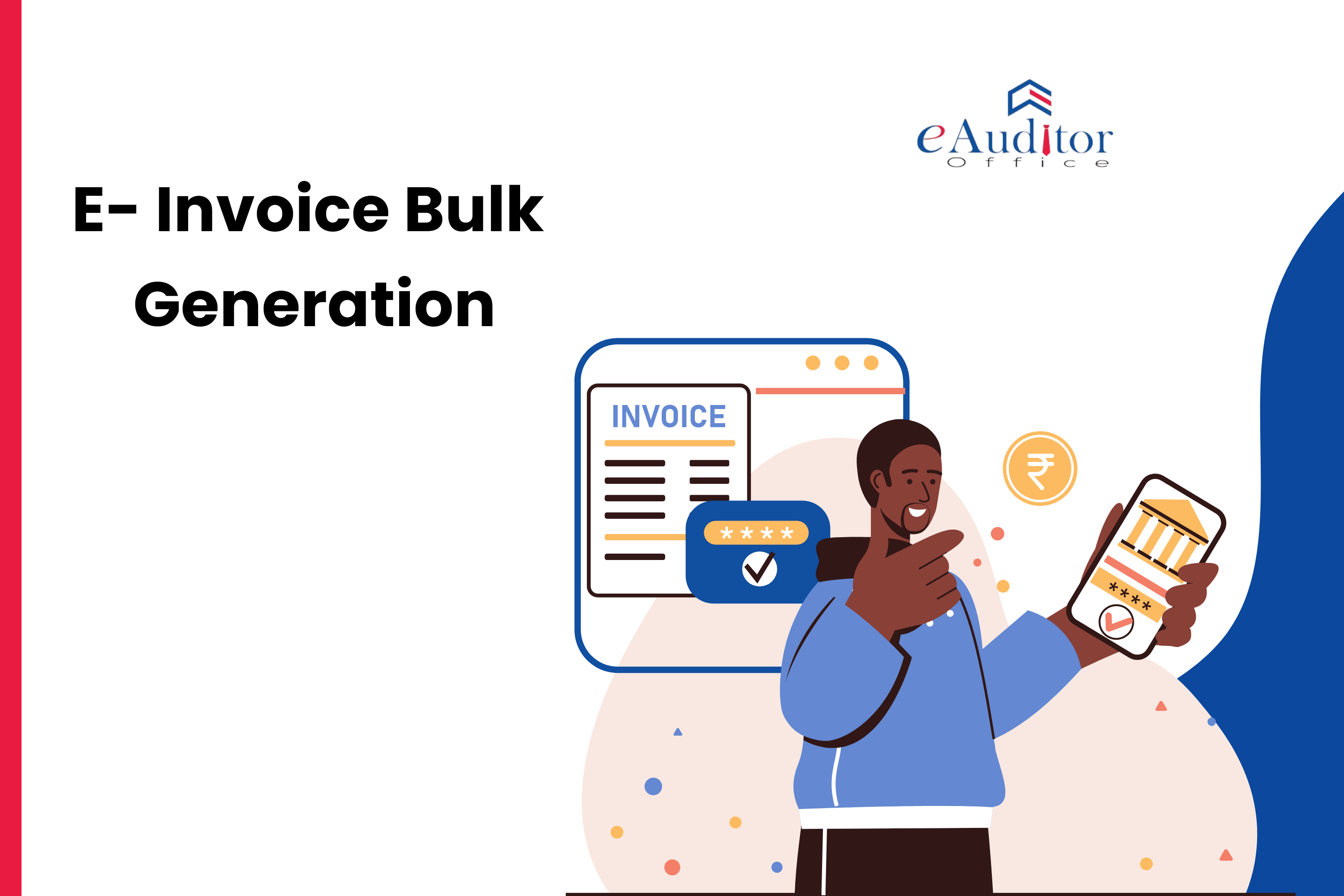 GST E-Invoicing is applicable to every registered person whose aggregate turnover in any financial year, from 2017-18 to 2021-22, exceeds Rs. 10 crore. Generation of e-invoice has become mandatory in a phased manner in line with turnover thresholds.
So, for your business to work seamlessly, eAuditor simplified the process of E-invoicing with a clear and conscience user interface.
A Smart and Simple solution for all your E-Invoicing needs
E-Invoicing Software that is Compatible with Most ERPs :
Connect with any ERP instantly without facing any trouble
SAP

Tally

Oracle

Many more to come
Our E-Invoicing Software Features
It can be integrated with your ERP at your convenience

API Based

Excel Mapping

FTP and Web-Based

The most assured GSP with high-grade encryption feature for security of Data and data backup for many years.
Our software is much more reliable providing 99.9% uptime with GSP backup servers

By availing of our services, users can generate e-Invoices anytime at any scale.

Very Less Response Time.

Configure custom templates.
Integration for Multiple purposes
Confidentiality of Data
Our topmost priority is the security of client data. Our software has a GSP license after clearing all the norms including Data Security technological and financial capabilities to serve our clients.
Author : Naman
Date : 29-Jun-2022
Frequently Asked Questions

GET HELP