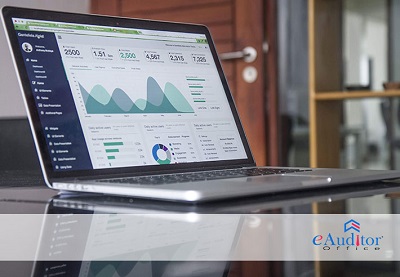 Is your business ready for e-invoicing under GST from 01 October 2022?
If not, it's almost time for you to check your applicability and make the much-needed transition into the new GST e-invoicing system.
For businesses with more than INR 10 crores as a turnover, e-invoicing under GST is mandatory.
First of all, e-invoicing under GST is not about generating invoices via the GST portal. It is a common misconception.
GST e-invoicing is all about uploading the invoice generated through your ERP software like Tally, QuickBooks, SAP, etc., to get it validated and authorized by the common GST portal, known as Invoice Registration Portal (IRP).
The taxpayer will get a digitally signed e-invoice with a unique Invoice Reference Number (IRN) along with a QR code.
To generate an IRN, the taxpayer just have to integrate an Application Program Interface (API) into his/her business ERP.
<Product Name> provides a smart and straightforward e-invoicing solution for your business. We make sure Electronic invoicing is easy invoicing with 99% uptime.
Our e-invoicing software is built to handle various critical issues and use cases. It makes you remain stress-free about the compliance requirements and stay focused on your business growth.
Why <Product Name> is best for e-Invoicing under GST?
Fastest e-invoice Generation with the least response time than the other products in the market.

Smart e-invoicing solution 100+ data validation pointers to ensure 100% compliance without any errors.

The most reliable system with 99% uptime and several GSP backup servers to generate invoices at any time. Taxpayers can perform bulk generation of e-invoices.

Highly secure E-invoicing system with strong encryption to protect your tax data safe from online fraudsters.

24x7 support and quicker resolution of e-invoicing related issues.
Irrespective of your business ERP software, we will connect with it and ingest data, hassle-free. Integrating your ERP with our e-invoicing software will save your time immensely with an easy-to-use solution.
You get a best-in-class interface to perform e-invoicing operations at any scale. Taxpayers can seamlessly perform bulk generation of e-invoices.
We also provide a unified E-way bill solution with or without IRN from the same platform.
You can also avail yourself of customized invoice templates per your business requirement that can be used once you generate IRN with QR codes.
Once your invoice is validated, and a unique IRN is generated, you can easily use it for e-way bills and GSTR 1 compliance without repeat ingestion of data or making manual data entry.
It will significantly reduce tax data entry errors due to the auto-population of data.
For such a seamless generation of e-invoicing under GST, you must create an interlink between the two systems, i.e., integrating your ERP billing system and our e-invoicing software.
It happens through Application Program Interface. Let's understand API.
What is API Interface?
Application Process Interface (API) brings integration between two sites where the taxpayers can use the e-invoicing system to generate IRN directly from their billing system without entering the e-invoice details in the common GST portal.
This API integration benefits large taxpayers who have to generate bulk IRNs per day.
Our software is equipped with the e-Invoice API sandbox. You can use this tool to test and understand the flow of API. It has detailed information about API schema, usage, master, mapping, etc.
You can also use the sample codes to understand the API better.
Why is API Registration needed?
API Registration enables every registered taxpayer whose aggregate turnover of more than INR 20 crore to generate invoices and get IRN from the Common GST portal (IRP) without leaving his ERP/billing software.
If you have already integrated with our e-invoicing API, you use the same API credentials for using our GST e-invoicing system.
Similarly, if you have registered with a GST Suvidha Provider (GSP) for an e-way bill system (EWB) and would like to continue with the same GSP, then it's not necessary to register again.
Instead, you can use the same credentials.
Upon successful integration, our e-invoicing software portal allows you to perform the following tasks:
Create, print, manage and cancel
Taxpayers can conduct all e-invoicing operations through a single user-friendly dashboard.
Custom Invoice Templates
Get customized invoices with your brand identity and other preferences by selecting templates for print and communication.
Zero downtime
With zero downtime and multiple GST Suvidha Providers in place, we are up and running 24x7.
Access to One-click Communication
You can send an email to all your customers from your registered dashboard.
Data Security
We take utmost care when it comes to the data security of our clients. We have a top-grade cyber security system in place.
We also provide an additional layer of protection with two-factor authentication to your user accounts for protection against vulnerability.
Data Storage
Any registered user of our e-invoicing software can archive and access all your data anytime, in line with government regulations.
Now that you have learned about our enterprise-grade GST e-invoicing software, let's get API integration.
Need a Demo?
See the proof of concepts with your data and get 24x7 support with our relationship manager. Our system will enable you to implement e-invoicing in time and handle all the business complexities involved with ease.
With real-time creation, e-invoices under GST plays a vital role in accessing our business insights.
Why worry when <Product Name> ensures you stay compliant with the e-invoicing mandate from 01 April 2022.
Get it done with <Product Name> with easy access.
Have more questions? Talk to our tax experts now.
Author : Dharani
Date : 24-Jun-2022

GET HELP