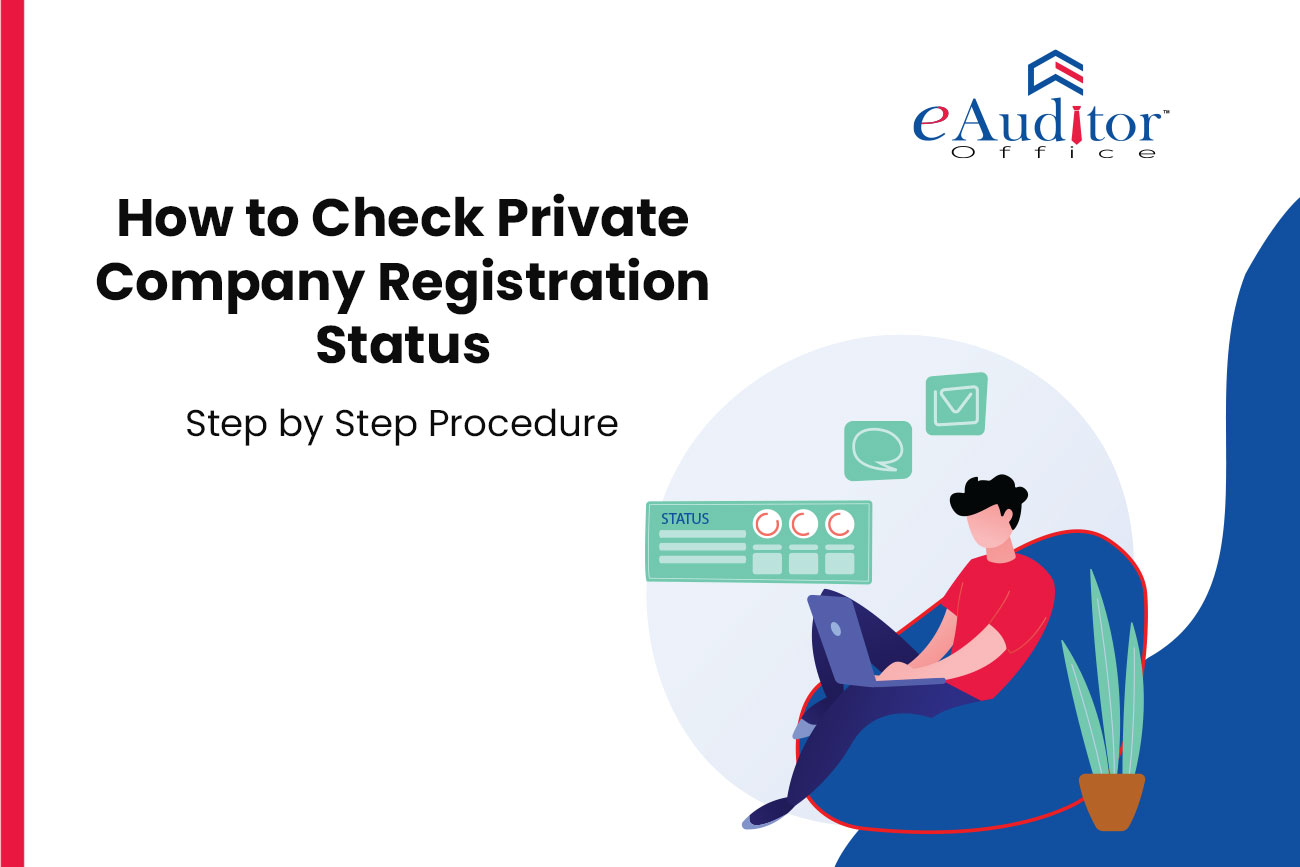 How to Check Private Company Registration Status – Step-by-Step Procedure
MCA portal is a one-stop portal for all the company functions. Whether it's about application for company incorporation, checking the name availability, checking company documents, dissolution of the company or checking the company registration status, each and every function of the company can be performed from the MCA portal itself.
Many a time, people want to know the registration status of companies, usually private limited companies in order to confirm their existence. However, how to check the status of your private limited company registration? Let's find out!

Checking the Registration Status of Private Company
It is simple to check the registration status of private limited company. Just follow the below steps:
Visit the MCA portal.
Navigate to the 'Services' tab and select the 'View Company or LLP Master Data' under the 'Master Data' head.
Enter the name of the company that you want to search for and click on the 'Search' button.
You will be displayed a complete list of all the companies registered with that name along with their CIN, state, incorporation date and the company name status. Copy the CIN of the company whose details you are willing to know.
This time, after visiting the 'View Company / LLP Master Data', enter the CIN instead of the company name. Enter the captcha and click on the 'Search' button.
The following details of the company will become available on the website:

CIN
Company name
ROC (Registrar of Company) code
Registration Number
Company category
Company sub-category
Class of the company
Authorised capital
Paid up capital
Number of members
Date of incorporation
Registered address of the company
Address other than registered office where all or any of the books of account and/or papers are maintained
Email ID
Whether the company is listed or not
ACTIVE compliance
Whether the company is suspended at the stock exchange
Date of Last Annual General Meeting (AGM)
Date of the balance sheet
Company status (for efiling)
Details of charges
Director or signatory details
In a Nutshell
If you want to check the registration status of a company, then just follow the above simple steps. You can also use the above method to check the registration status of your company you applied for. Once incorporation application gets approved, you receive an email confirmation of the same. You can proceed to the MCA portal and check the details using either the CIN or the company's name. If you are finding it difficult to get the information of any company, then you can simply contact your eAuditors for assistance.

Author : Dipen
Date : 02-Sep-2022

GET HELP