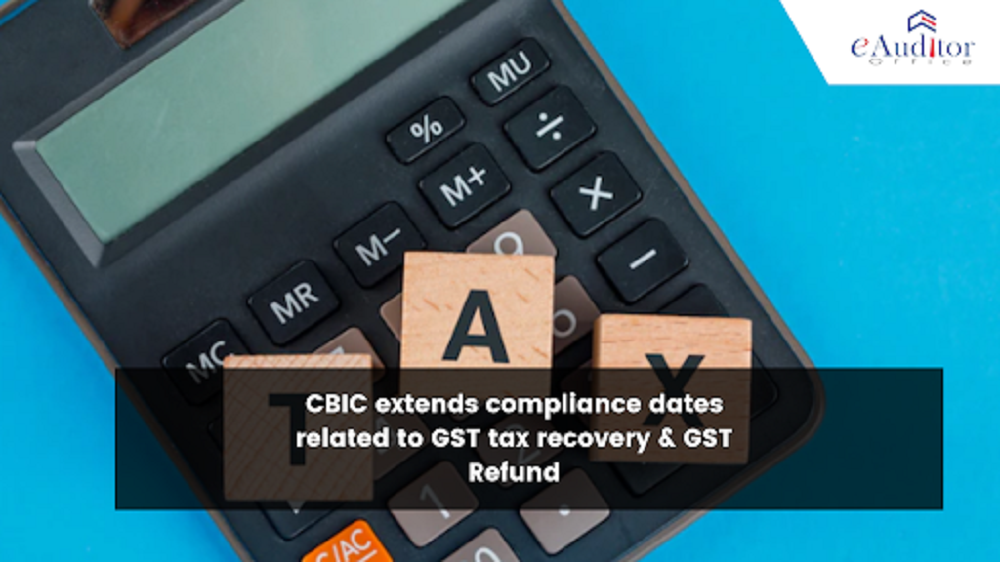 Extension of Due Dates – Summary of Notification No. 13/2022 Dt. 5th July 2022
The CBIC has exercised its power to relax certain timelines under the GST law. The relaxation focused on providing relief of 2 years starting from 1st March 2020 when the Covid-19 firstly induced lockdown across the country. Following are the original timelines and relaxation provided by the CBIC:
For the following instances where fraud or wilful misstatement or suppression of facts are not involved i.e.,
Non-payment of tax
Short payment of tax
Erroneous refund of ITC
ITC wrongly availed or utilised
the proper officer shall issue an order within 3 years from-
the date of erroneous refund (in case of an error in refund) or
the due date of furnishing annual return (in other cases).
Now, the following are the extensions granted by the CBIC vide Notification No. 13/2022 Central Tax dated 5th July 2022:
Extension for GST Officers
The CBIC extended the above timelines for issuance of orders for the tax period FY 2017-18 up to 30th September 2023 in case of tax not paid, short paid or ITC wrongly availed or utilised.
For determining the time limit for issuing the order in case of recovery of an erroneous refund, the period from 1st March 2020 till 28th February 2022 shall be excluded.
Extension for Taxpayers
While calculating the time limit for filing refund applications under section 54 and section 55, the period between 1st March 2020 to 28th February 2022 shall be excluded. This provides an extension of 2 years to the taxpayers for filing the refund application.
This notification shall be applicable with retrospective effect from 1st March 2020. In case you have any queries regarding the applicability of the above notification, feel free to contact your eAuditors.
Author : Dipen
Date : 07-Jul-2022

GET HELP