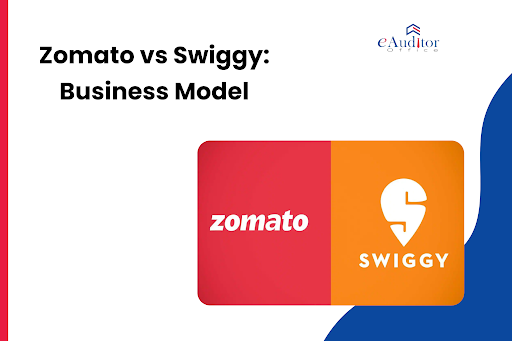 Zomato vs Swiggy: Business Model

Swiggy and Zomato are synonymous with meal delivery right now, yet both startups appear to have wildly differing ideas about how they are planning to take over the world. Both food tech companies are in the strongest form, but why do some choose only Zomato or Swiggy and not others?
Swiggy and Zomato are two of the largest on-demand food delivery businesses with competing revenue. Let's dive into their business models.
Zomato initially started as a listing directory of restaurants and was already an established leader in the food technology space when Swiggy entered the overcrowded market. Swiggy being a latecomer, managed to turn into the fastest unicorn in 2018.
Swiggy achieved scale in less time as it began as a hyperlocal delivery platform and focussed on building an extensive logistics network while other startups didn't want to get involved in e-commerce logistics, but Swiggy built a supply chain.
Zomato scaled by making the business more diverse and venturing into different segments such as food delivery, dining out, and sustainability; didn't just rely on advertising alone for revenue. Zomato's revenue grew upwards in the fiscal year 2022 from its different streams such as Zomato Pro, Zomato Pro Plus, and Hyperpure.

Swiggy fixed the delivery experience for customers and built a platform that would drive at the intersection of logistics and technology. It invested in a large sales force, and also deployed its own delivery agents. Swiggy expanded its business beyond food delivery and leveraged the extensive logistic and delivery network and now sits in the leading position along with Zomato in the food-tech space.
After individual analysis, the inference has come to a comparison of both the business models. Here's how they differ in varying aspects:

Comparative Analysis:

Revenue Model-
Swiggy's revenue is based on three major streams- Advertising, Commission, and Delivery fees whereas the three key pillars that drive Zomato's revenue are Food Delivery, Dining Out, and Hyperpure (formerly sustainability).
For the fiscal year 2021, Swiggy and Zomato recorded revenue of 25 billion and 20 billion respectively. But despite the loss in revenue, Swiggy is still ahead of Zomato with approximately 1.5 million orders per day in comparison to 1.2 million.

Unique Selling Proposition (USP)-
Swiggy's major USP is delivery in a timely manner and has no minimum order requirement.
Zomato's USP is its exhaustive menu range and it provides location, ratings, reviews, pictures, etc for almost all restaurants. The key factor that differentiates Zomato from its competitor is the directory of information available for the customers to explore nearby restaurants and eateries.

Initial Public Offering (IPO)-
Swiggy is a privately held company although it is preparing to go public eyeing $800 million early next year to compete fairly with its rival.
Zomato opened its public offering in July 2021 and became the country's first food delivery startup to go public.

User Experience and User Interface-

Zomato app has extensive features such as booking seats and checking locations, and places near me; whereas Swiggy has basic features like food item delivery and convenient access.
The interface of both the apps focuses on a tech-savvy audience and has built a relevant user experience. Zomato's app focuses on food and only food whereas Swiggy has expanded its platform to grocery, medicine delivery, etc.
To make our lives easier, the food technology companies came up with the solution that we know by the two popular names- Zomato and Swiggy. Now, if we want to grab something, we just need to pick up the phone, swipe some, and order our favorite meal.
Both the startups became leading businesses in their own way and it would be unfair to say which is better. In your opinion, which platform befits you?

Author : Chelsi
Date : 30-Jul-2022

GET HELP