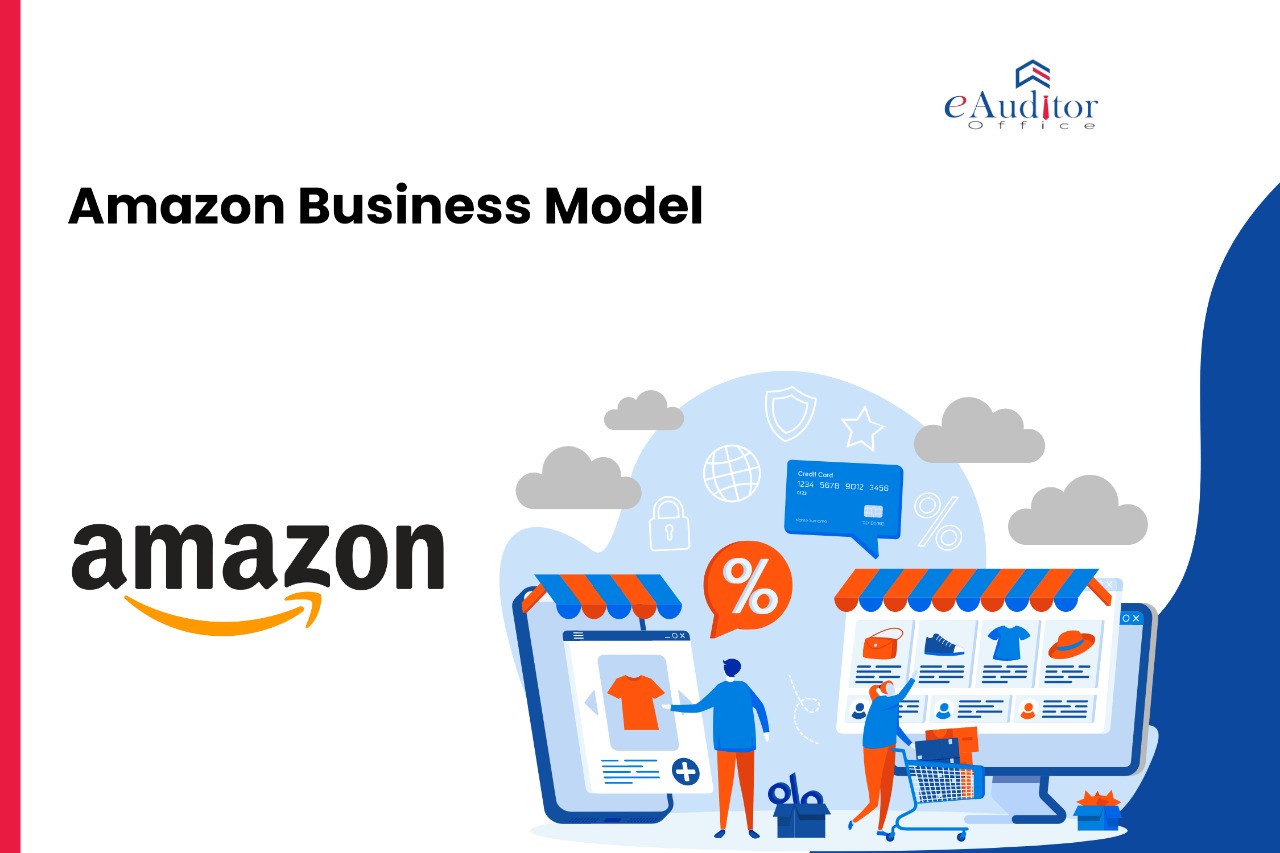 From A Book-Selling Marketplace To A Global E-Commerce Giant: Amazon Business Model
Amazon went from being a book-selling marketplace to a global e-commerce giant through an exceptional business model. Although the company started as an online bookstore, it quickly expanded into other retail sectors, including television and movie sales, music streaming, clothing, and household items.
Today, Amazon is one of the world's most valuable companies, and its business model has inspired many other startups. So how did Amazon manage to become so successful?
Evolution of Amazon
If there's one company that is synonymous with online shopping, it's probably Amazon. The Seattle-based company was founded back in 1994, and started out as an online bookseller. Amazon has since expanded its business to include everything from groceries and clothes to home goods and electronics.

Thanks to its innovative strategies,customer-centric approach, and unique business model, Amazon has helped revolutionize how people shop and deliver goods, and has become a go-to choice for millions of people around the world.
How did Amazon become so successful?
Since the beginning, Amazon's business model is unique in the world of retail. Instead of relying on brick-and-mortar stores to sell its products, Amazon created a market where buyers can buy items from stores without having to leave their homes.

For instance, shoppers can buy books, music albums, and videos from Amazon's bookstore section, watch TV shows and movies on Prime Video (an Amazon-owned streaming service), or listen to music through Spotify or Pandora (both of which are also owned by Amazon). In short, there is simply no stopping at what customers can purchase from this juggernaut!

Well, if we classified the current market success of amazon, here are 4 Amazon business models which have changed the way we buy and sell:

Amazon Prime offers members unbeatable savings on shipping rates and access to exclusive deals. As a bonus, Prime members can borrow books from Kindle Unlimited for free.
Amazon Echo is a voice-activated assistant that allows customers to order items from Amazon without having to enter any information. Just say, "Alexa, order pizza," and Alexa will take you through the ordering process.
In addition to its main website, Amazon also operates several subsidiary websites including Amazon Canada, Amazon UK, and Amazon India. These subsidiaries allow customers in different countries access to the same range of products as their local counterparts.
Through its Kindle Direct Publishing program. Amazon has also developed its line of hardware including the Kindle, Fire tablets, and Echo devices. These devices allow customers to access Amazon's entire range of products without leaving their comfort zone.
How the Amazon Business Model Inspired Other Startups?
Many startups have followed in Amazon's footsteps by providing an online marketplace where buyers and sellers can engage in transactions without stepping out.

Shopify is similar to Amazon as it provides an online platform for businesses of all sizes, as well as a suite of services designed to help entrepreneurs manage their business finances and administer their websites.

Similarly, Yelp has built an expansive directory of local businesses that enables users to find information about shops, restaurants, galleries, and more. Finally, Uber allows individuals looking for a ride from one location to another, quickly and easily.

This approach has been very successful for these startups because it makes it easy for consumers to find what they're looking for and negotiate prices with merchants effortlessly.
Amazon in its own uniqueness became a global e-commerce giant through an effective business model and startups such as Shopify, Yelp, Uber, and Zomato too have been successfully turned into billion-dollar startups whose footsteps you can follow.

Author : Chelsi
Date : 21-Jul-2022

GET HELP