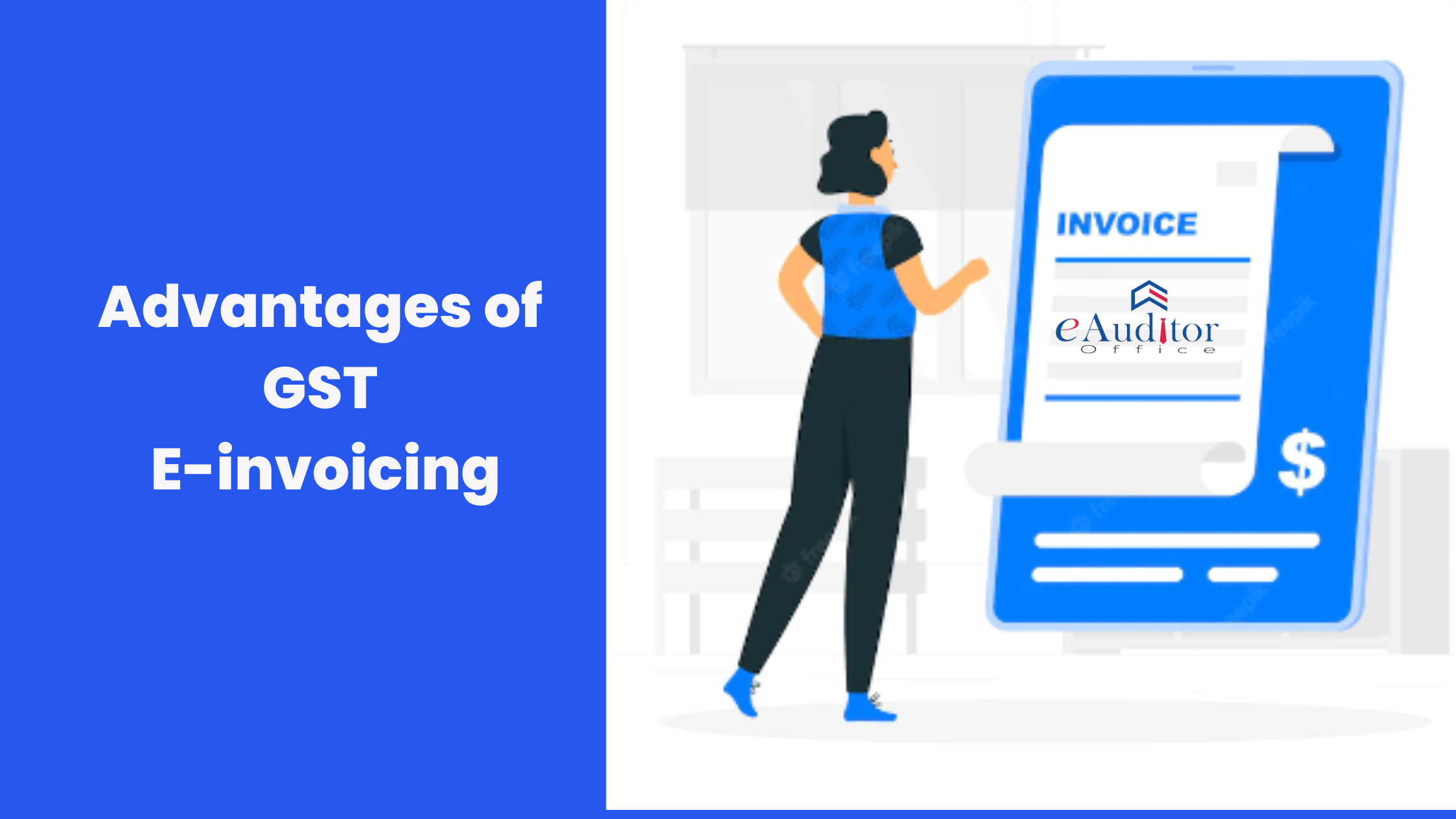 Advantages of GST E-invoicing
One of the main intentions of the Government in introducing this new invoicing system is to ensure that invoices issued by all the suppliers are standardized and in uniform format.
Now, suppliers need not raise invoices through the IRP. First, they have to generate invoices on their internal accounting system/ERP in the specified format and then share such invoices with the IRP. And so it is necessary for the ERP providers to make required changes to help their users adopt the new standardized format of invoices.
Some of the benefits after implementation of e-invoicing to all Suppliers, Recipients, and Tax officials are mentioned below:
After the implementation of e-Invoicing, the invoices issued by all are now completely interoperative. This helps in getting rid of transcription and other errors.

It eliminates the need for issuing multiple format invoices (for GSTR-1 and e-Way bill).

Option of Real-time tracking of invoices is available to suppliers

E-invoicing will help in the reduction of tax evasion as it provides a complete trail of B2B invoices.

According to e-Invoicing rules, suppliers are required to add the QR code in the invoice shared with the recipient received from the IRP. This QR code can be scanned any number of times, and such an invoice can be generated again in PDF Format even if the taxpayers misplace the original invoice by scanning the QR code. 

E-invoicing works on real-time reporting thus preventing invoice manipulation. Also reduces the scope for producing fake GST invoices. 

Tax authorities can also easily track misleading input credits as ITC and output tax details are readily available to the GST department. 

It helps in the reduction of manual intervention to a greater extent thus errors caused by manual input of data will be reduced. The same will happen because once a taxpayer uploads the invoice on the Invoice Registration Portal (IRP) for the facilitation of multipurpose reporting, the details are shared automatically with the e-Way Bill and GST portal.

It helps in seamless and faster availability of Input Tax Credits (ITC) as system-level matching of Output Tax and Input Tax Credit is enabled.

E-invoice once uploaded on the GST portal for authentication will be shared with the recipient as well, on his e-mail ID quoted on the e-invoice. Thus, the recipient can accept/ reject such invoices on a real-time basis after the reconciliation of his purchase order with e-invoice.

Implementing e-invoicing by taxpayers into their daily business operations will allow your entire tax process to become efficient and productive by intensifying compliance, facilitating automation, and preventing losses due to errors.
Author : Naman
Date : 24-Jun-2022

GET HELP